Anime Games for Free  
There are many Anime games for free to play there are 2 Anime Games you should try once in your life.
In our Number One spot,
  Closers  
Now Closers were actually released in 2014 in Korea under the publisher Nexon but we didn't receive the game in the North American market until 2017.
Under the publisher on mass entertainment at its core, the game is a side-scrolling beat-em-up game and you're gonna follow a group of high school students goes figure called the black lambs. And the setting for this game is going to take place in Seoul Korea it's the year 2020.
These dimensional gates have opened and monsters are actually spewing out of these gates so you and your group of high school friends are tasked with destroying these monsters.
so the game is actually a chapter driven with each chapter having its own set of unique challenges different bosses different items that you can collect from the game.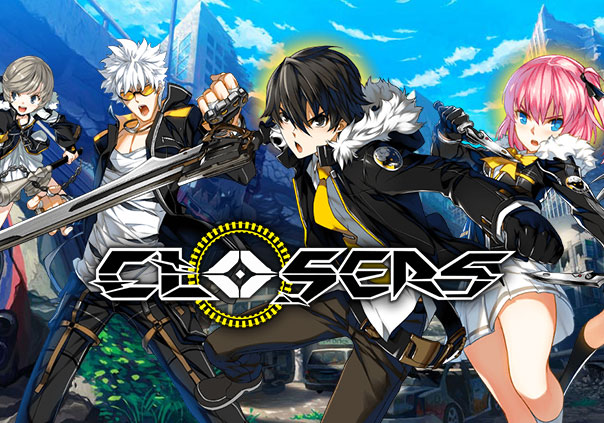 and I don't really think I've had this much fun with a side-scrolling game in quite some time now one unique thing I can say about closers is it does have a PVP mode that is very very much modeled after a MOBA.
So if you're a league of legends fan and you like side scrollers this is gonna be your game as far as character creation goes there's not a ton of customization options so you essentially just pick one of the characters and you start the first chapter but as you play through the game.
Even if you want to purchase from the cash shop there are a ton of cosmetic items to change your character's appearance so if you're a fan of creating your own character from scratch this might not be up your alley.
But you will have the option to go through tons and tons of items that can make your character super unique overall it's a really really good game to me it's something that I will play casually I don't see myself dedicating hours upon hours of playing this game but to pick it up every once in a while it's a pretty solid side-scrolling anime game.
In our Number Two spot,
  Soulworker  
Now Soul worker was originally released in 2016 in japan but it came to North America just a couple of years later in 2018 under the publisher game forge now in soul worker there are six different characters that you can play as each with their own unique weapons.
And there is some customization to the characters in this game so you're not locked into just you know the base character you can actually change the hair color you can change the eye color there are three different hairstyles usually so you do have some options but they are very very limited.
Now the combat in this game is absolutely phenomenal really really enjoy it and it's simplistic so you only have three skills on your bar at any given time so you're not chaining together like 12 hotkeys you know trying to make a comb out it's very very easy to get the hang of now.
I will say some of the characters are a little bit more complex or a little bit more difficult to play than others but overall it's a very simple approach to the combat style some people have actually likened the game to war frame just a little bit more simple.
And I would have to agree here at one point it does really just become a grind fest to go through grind out your gear grind out your experience and that's pretty much the name of the game but there are three different modes that you can use to grind through so you have of course normal mode which is pretty easy uh you have hard mode and then you also have manic.
Now I do recommend playing the game on Manic mode because it's not actually too hard and it does yield the best rewards now the game actually also has soul worker which is essentially the same game on mobile.
So you can actually download that from google play store or the Apple app store as well overall the game is really fantastic if you're into supersmooth action combat then soul worker is going to be the game for you.
Read More: New-games-for-low-end-PC
Read More: MMOs-and-MMORPGs-on-PC