Best Android Games for Kids  
Opening our list of Top 25 Best Android Games for Kids / Family Friendly Android Games is,
25.  Lost in Harmony  
Lost in Harmony is Probably not the best start for our family-friendly list. Lost in Harmony is a hybrid of rhythm and platforming that tells two stories of hope and freedom.
Take control of the star-crossed lovers Kaito and Aya, or follow the story of the robot Mirai in a grueling escape from fate.
It's a remarkable masterpiece that not only delivers in its visually striking stages but also with its compelling stories and atmospheric music choices. It has a PlayScore of 8.67.
24.  Gunbrick  
Gunbrick Don't get your pants in a knot just yet. Contrary to what their title suggests, Gunbrick isn't the shoot fest you'd expect. Instead, it's an adorable arcade game that's lead by an even more adorable chicken.
Step inside his armored cube, and wreak havoc in each of their pixel-fuelled stages.
It's a puzzle platformer that has no shortage of action as you roll forwards into mutants, nerds, policemen, and so much more. It has a PlayScore of 8.67.
23.  Chameleon Run  
Chameleon Run Get ready to switch it up in the unique and fast-paced world of Noodlecake's Chameleon Run. It's a twist on the auto-runner formula that definitely tests your skills and concentration.
Mindless tapping won't win you scores in this game. Jump around their colorful stages, and switch around your colors according to each platform.
Even with just two-button controls, it's got enough variety to keep you running for more. It has a PlayScore of 8.67.
22.

  The Sequence  
A puzzle game to boggle all your minds. With all the talk of special modules and binary cells, you might even mistake it as a game exclusively. But, it's friendlier than it seems.
Place their module blocks in the right sequences, and work together to solve all of their 72 different levels. It even has a sandbox for you to experiment on your own.
A challenge wrapped in minimalist designs and futuristic beats, it has a PlayScore of 8.68.
21.

  Attack the Light  
A colorful RPG set in the Steven Universethat's as sweet and cuddly as the original. Developed by Grumpyface Studios and written by showrunner Rebecca Sugar herself, we couldn't expect any less.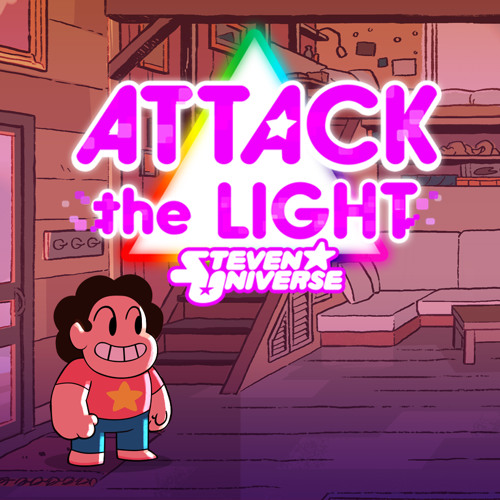 Hang around with Garnet, Amethyst, and Pearl (And Steven!) and save the world from danger one turn-based battle at a time. It's time to dive into another exciting adventure with the quirky and loveable crew. It has a PlayScore of 8.69.
20.

  Guild of Dungeoneering  
Master the dungeons in this doodle-filled journey that's packed with oodles of fun.
Guild of Dungeoneering puts a twist on the usual turn-based mechanics, letting you control the pathways of the pencil-sketched dungeons instead of your own hero.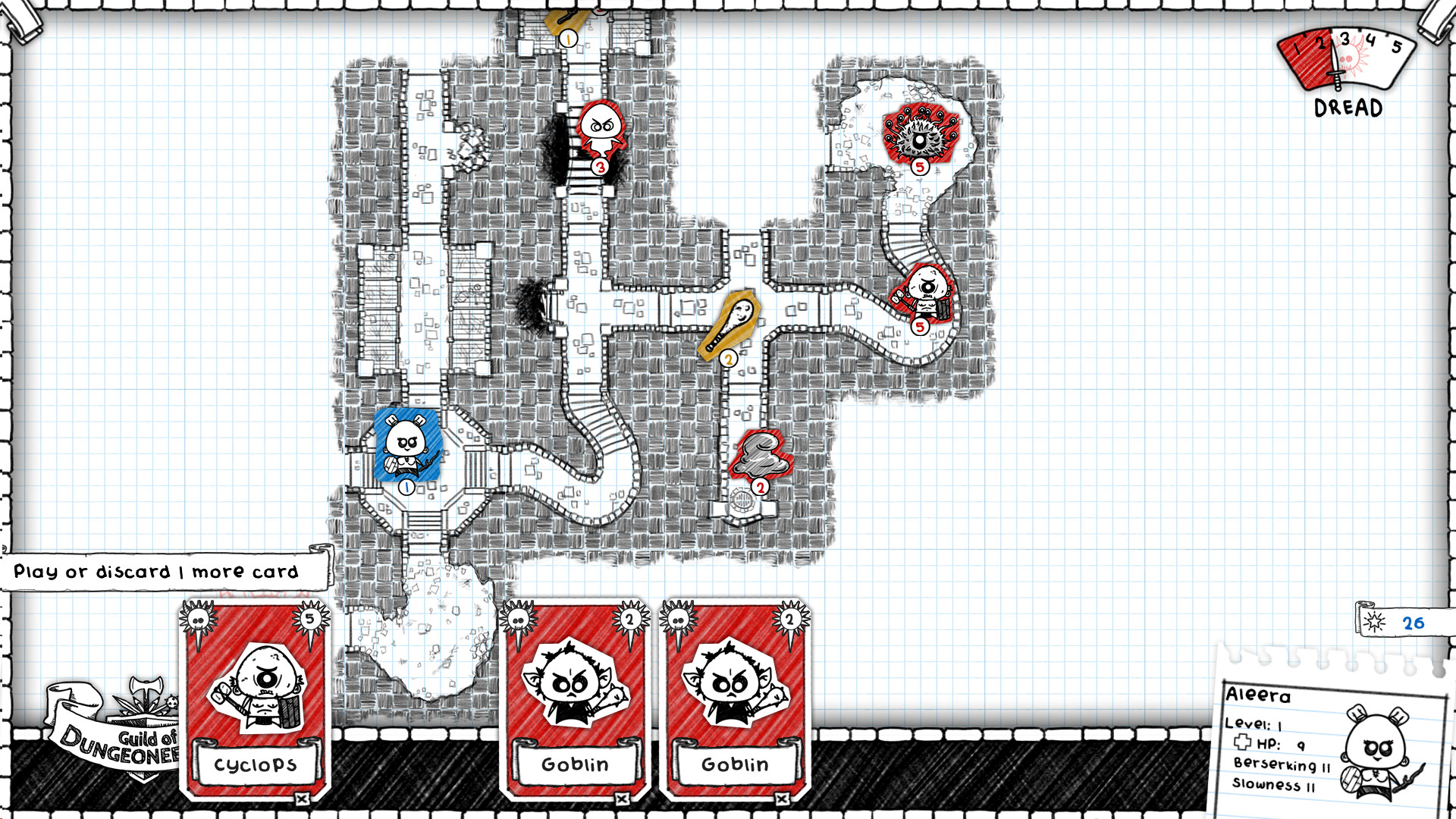 Build your own journey using the cards you're dealt with, making sure your choices won't spell your guild's untimely demise. Play your cards right, and bring your heroes to the halls of victory. It has a PlayScore of 8.69.
19.

  Patchwork  
The Game Digitally adapted for mobile users, Rosenberg'smulti-awarded board game turns boring old quilting into an enjoyable activity for two.
Like Tetris but with patches, you'll compete for victory by filling your grid with fabric of all sorts and sizes.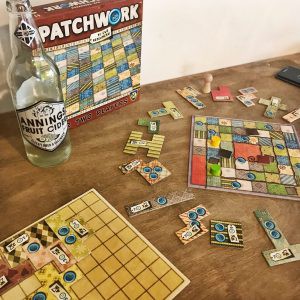 But, with costs and stitching time to think about, it adds a strategic depth to the quilting excitement.
Play against AIs of varying difficulties, or play locally with your friends. It has a PlayScore of 8.7.
18.

  80 Days  
Journey around the world once more in this modern retelling of the classic globetrotter. Step into the wandering boots of Phileas Fogg as he prepares and struggles through his fourscore adventure around the steampunk world.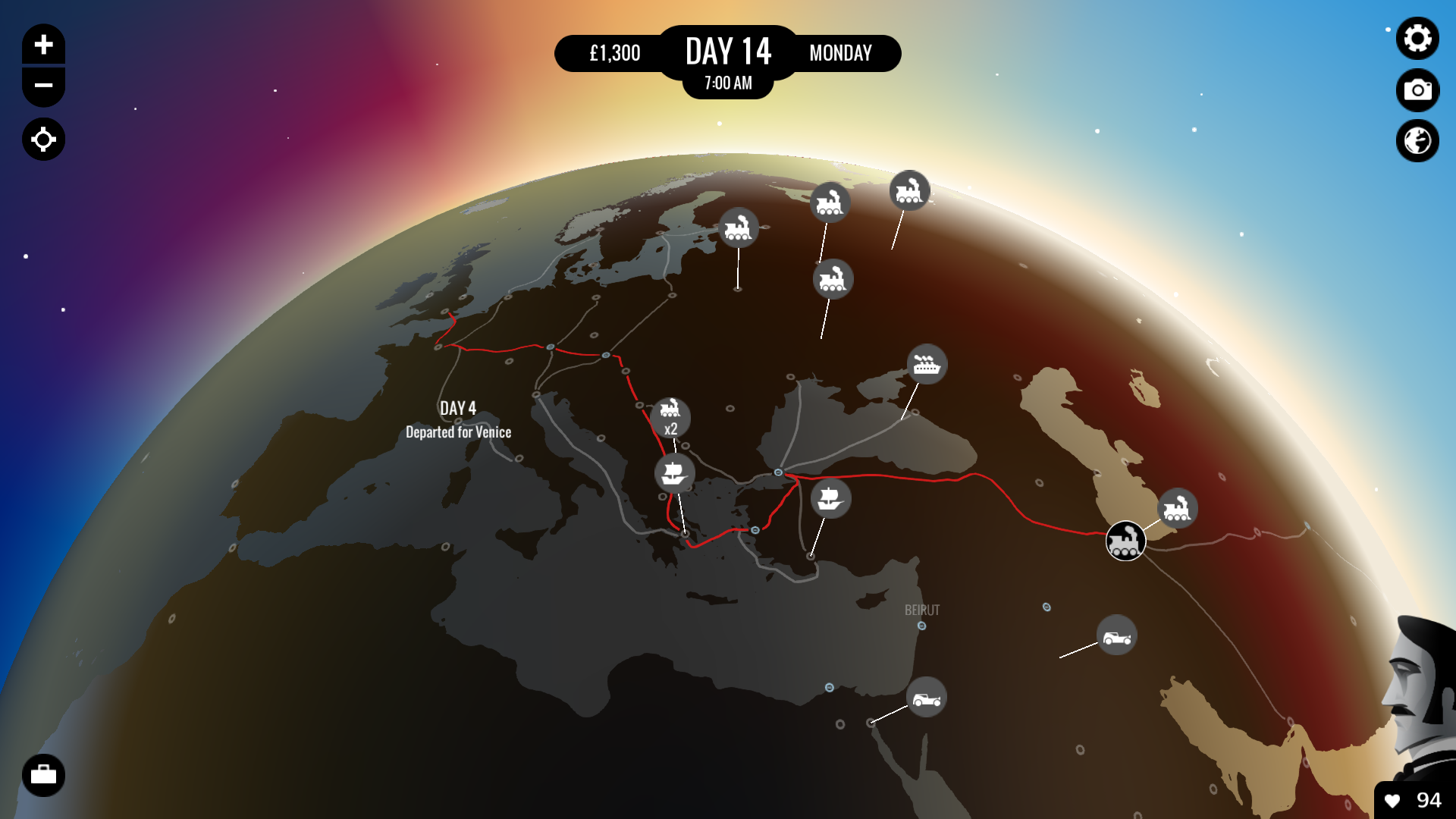 Plan out the best routes, and weave through their rich, and interactive narrative. Meet the great icons of alternate history, and share the experience with the world. It has a PlayScoreof 8.71.
17.

  Terry Cavanagh's  
Already winning awards for its cute and compelling platformer, the adventures of Terry Cavanagh's perpetually smiling main character continue on the mobile.
Praised for its memorable story and satisfying gameplay, plunge into its world of colorful caverns and survive its perils with as much enthusiasm as you can.
Packed with historical and pop culture references, it evokes a kind of nostalgia you'll want to play through over and over. It has a PlayScore of 8.71.
16.

  My Singing Monsters  
Something for all the creative kids to channel their energies into. My Singing Monsters can stimulate both musical tastes as well as visual ideas.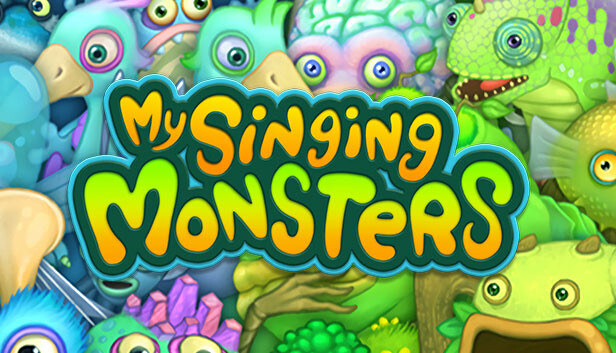 In Big Blue Bubble's simulation, you'll be exploring vast harmonic jungles in search of monstrous musicians.
Create your very own orchestra with your choice of instruments, and fill your island with music and merriment. A haven for creativity, it has a PlayScoreof 8.71.
15.

  Alphabear  
The friendlier ursine in Spryfox's adorable collection of bear titles. Alphabear pushes you to your vocabulary limits with its tile-based word puzzles. Put aside your dictionaries and go on a fair fight for words.
Make use of their friendly bear friends to rack up multipliers, and extend your streak with each timely power-up.
It's time to put your best words forward and climb the global leaderboards. It has a PlayScore of 8.72.
14.

  Boat Eighty-Eight  
You Must Build A Boat Eighty-Eight Games' sequel to the popular 1,000,000 blends their match-three gameplay with the delights of dungeon crawling. It's a hybrid of RPG and Puzzle gaming that's set entirely on a boat.
Start small as you travel the whole world through a series of procedurally generated dungeons.
Recruit your crew, eliminate monsters, collect items, and build up your boat. An odd yet enthralling RPG puzzler, it has a PlayScore of 8.73.
13.

  Mekorama  
A short but endlessly lovely puzzle game.The guide alone, robotic protagonist as it tries to solve the puzzles of its cozy, diorama-based world. With only 50 puzzles in store, there's not a whole lot of content to work through.
But, each level shows the meticulous detail and craftsmanship of its one-man developer, Martin Magni.
Free from ads and microtransactions, it's a love project for everyone to enjoy. It has a PlayScore of 8.74.
12.

  Ridiculous Fishing  
A Tale of Redemption While arcade fishing doesn't exactly roll off the tongue, there's a lot more fun in store for you than you'd expect.
Far from the weekends with dad, Ridiculous Fishing amps up the usual tranquility to serve you with the frenzied fishing excitement you deserve.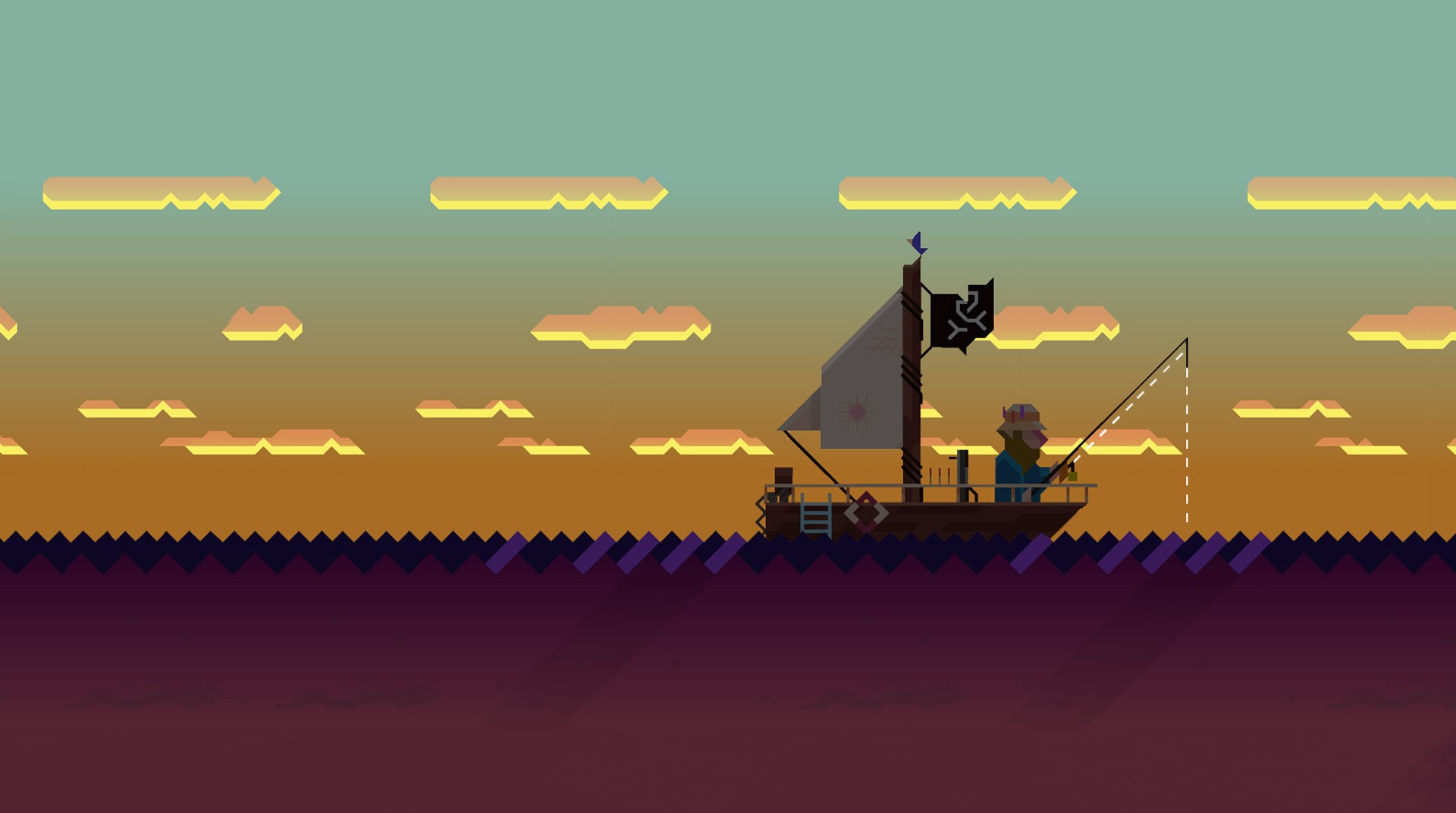 Dip your rod into the deep abyss, aid them back up the surface, and shoot them all up like a crazed maniac.
It's fishing with guns, and it's as awesome as it sounds. It has a PlayScore of 8.75.
11.

  Tap Titans 2  
Take on the shoes of the legendary Sword Masters you topple down the colossal titans of Game Hive Corporation's addictive clicker.
Hone your finger-tapping skills to unleash hell upon the games over 120 hand-drawn beasts. As lazy as clickers can be, Tap Titans offers an impressive amount of customizations to fare better against their varying foes.
It's combat and relaxation in one fell swipe, and it has a PlayScore of 8.77.
10.

  Cytus  
One of the first claims to fame of the mobile's premiere rhythm game specialists. Rayark invites you to a beautiful futuristic world where music is the last connection to human emotion.
Bask in hand-drawn backdrops and reverberating beats as you pour it all out for future generations.
Known not only for its stunning art but also for its highly intuitive interface, it's earned its spot as the gold standard for Android rhythm games. It has a PlayScore of 8.79.
9.

  Burrito Bison: Launcha Libre  
A classic from Kongregate, Burrito Bison launches out of his flash home to bring sky-high entertainment to the mobile. Bringing along a pair of old pals, aid the loco luchadors in their mission to take back his cookbook.
Along with the masked much acho are his squishy Martian archnemesis. Watch the rainbow gummies explode, and take to the land and skies with rockets, balloons, and underground worms. It has a PlayScoreof 8.79.
8.

  Alto's Adventure  
Expecting nothing less from Noodlecake Studios, their endless runner set in the wintry Alps is a masterclass in style and design. Take a break from the monotony and embark on a relaxing holiday on the slopes.
Adding a splash of elegance to the genre, surrender yourself to its breathtaking sights as you glide through the smooth loops of their snowy landscapes. A relaxing thrill, it has a PlayScore of 8.81.
7.

  Super Cat Bros  
Go on a fun-filled feline adventure with these adorable brothers. Roam around with Alex in his pixel-perfect lands, and go on a quest to save your brothers from danger.
Use their unique skills to get through every challenging stage. With its mobile-optimized controls, you can jump, swim, and fly–all with the tap of your finger. It has a PlayScore of 8.82.
6.

  Blendoku 2  
Can't go wrong with a little splash of color, and Blendoku is ready to serve. A combination of Sudoku and colors, this unique puzzle game will transport you into a vibrant yet complicated world.
Channel your inner artist and arrange the tiles according to their hues and shades. This sequel holds even more surprises with a new paint mode and fun multiplayer for you and your friends to enjoy. It has a PlayScoreof 8.86.
5.

Super Hexagon  
While it's of any explicit content, that, unfortunately, doesn't measure how much explicit content your mouth will release after every playthrough. This indie title is all about attention, momentum, and precision.
A mix between rhythm and action, it manages to deliver a steady dose of adrenaline with only a few vectors topped with an electronic soundtrack. Highly addictive and visually pleasing, it has a PlayScore of 8.89.
4.

  Cut the Rope: Magic Back  
Cut the Rope: Magic Back with a magical twist to his candy-collecting misadventures, Om nom takes on the quest against the evil wizard with his all-new powers.
Using his newfound transformations and your own wits, solve the puzzles of each stage and help him take back his precious candies.
Flyover traps, squeeze into tight spaces, and swim through the waters. It's one of Cut the Rope's most successful titles yet, and it has a PlayScore of 8.92.
3.

  Threes!  
One of the inspirations for the popular 2048. Not only is it the original idea, but it's the better choice when it comes to visual ingenuity.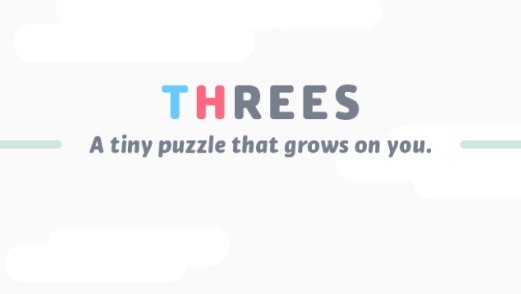 Instead of minimalist brown and oranges, Threes comes complete with bright colors and increasingly wacky faces with your growing multiples.
Match the factors of three and keep on going in their grid-based playgrounds. Simple and sneakily complex, it has a PlayScore of 8.94.
2.

  Mini Metro  
While the thoughts of daily commutes might send shivers down your spine, this zen simulator is here to turn that thought on its head.
Starting small, Mini Metro lets you take control of the tracks and trails of the subway system.
With shapes representing stops, it's up to you to create the best possible system to serve the commuting public. Colorfully presented in minimalist tones, it has a PlayScoreof 9.01.
1.

  Monument Valley  
And the best Family Friendly Android Game is Monument Valley Of course, if there's one game to bond over, it might as well be us two games' critically acclaimed debut title.
Set in a mesmerizing, geometric environment, Monument Valley is the whole package of beauty, elegance, and brain-teasing architecture.
Guide the silent Ida through the pastel-colored monuments and outsmart enemies with a series of twists and swipes. Exquisitely designed in terms of visuals and audio cues, it has a PlayScore of 9.07.
---
Read More: Mobile MMORPG-Games of 2022
Read More: Best and Trending Android Games in India 2021