Best Gamer Girls – Female Streamers  
  10. Kaceytron   
So starting off our list is Kaceytron! Kacey has been one of the biggest Twitch streamers in almost every category, whether it be just chilling and interacting with her chat or playing her favorite games. Her games usually include big titles such as League of Legends, Overwatch, World of Warcraft, and Grand Theft Auto 5.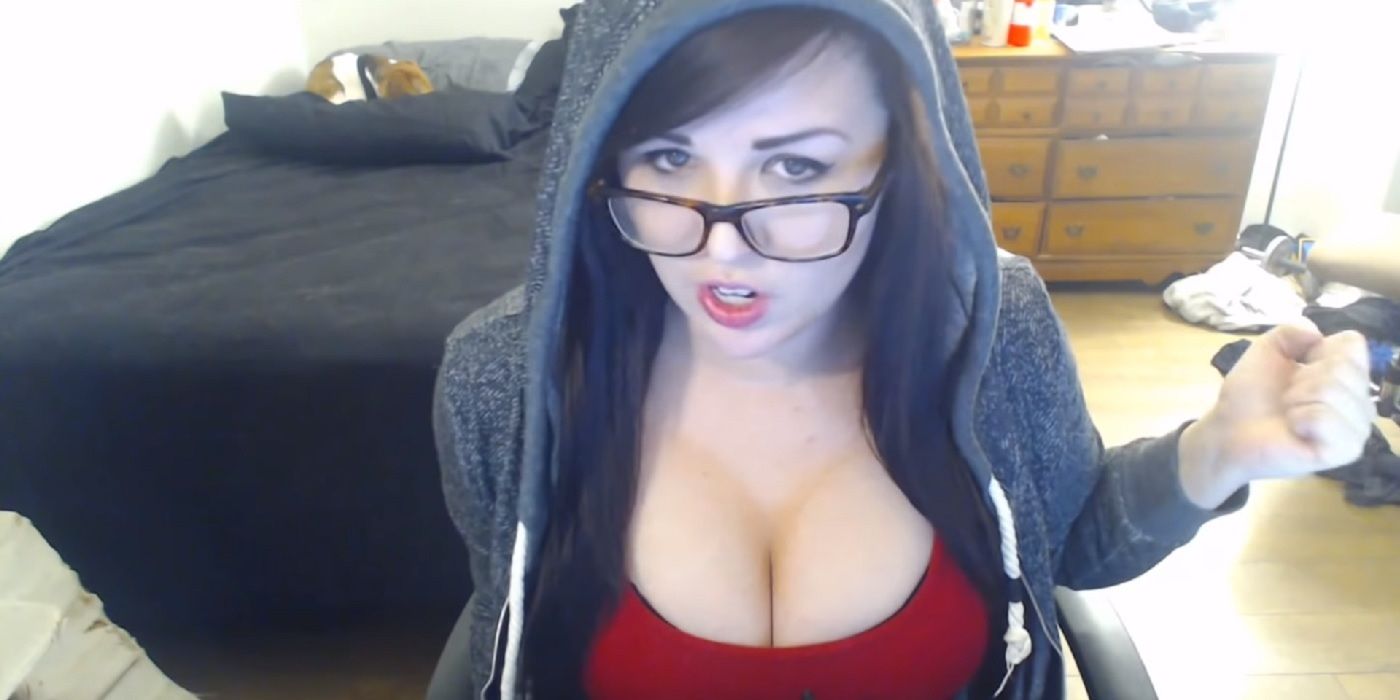 She has been a viral sensation for a multitude of different reasons and has also been credited for the sort of starting the fake gamer girl trend on Twitch. Kaceytron's chat is almost always filled with positivity and she uses her sexuality and sarcastic nature to gain more and more viewers every year.
---
  9. HAFUItsHAFU  
Her real name is Rumay Wang is one of the most popular World of Warcraft streamers on the Twitch platform.   She's actually so good at World of Warcraft that she even played the game professionally for G2   Esports, leading her to win a couple of titles too! HAFU's chat is extremely fun to engage in as she usually reads almost everything and tries her very best to reply.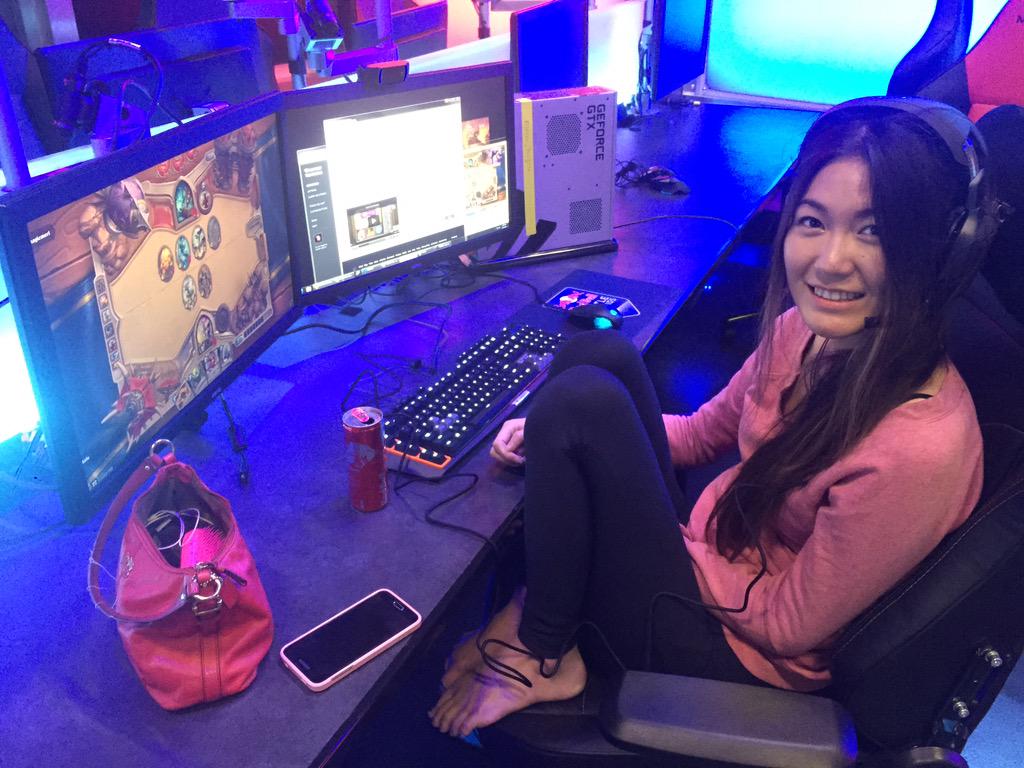 She has over 1 million followers on her channel and thousands of people watch her on her regular Twitch streams. She's really been grinding this year and has been conquering games such as League of Legends and she even won the Pogchamps chess tournament in September 2020! Talk about an all-rounder.
---
  8. 39Daph  
39Daph is one of the most popular new up-and-coming streamers. Her popularity began with her interaction with other big streamers,   but she carved her own way after that. She plays many games. Almost every new title that comes out, she's playing it.
Her streams playing The Outer Worlds and Grand Theft Auto 5 made her popularity skyrocket. Her personality is super fun to watch as she constantly cusses and engages with her chat, some even say she's always ready for a sarcastic remark and honestly they're not wrong!
---
  7. KittyPlaysGames  
KittyPlaysGames is undoubtedly one of the biggest names on this stream. She is extremely fun to watch just because of the fact that she's so good at the games she plays.
Her mastery of games such as Fortnite, CSGO, and PUBG makes her a pro at Twitch. Aside from gaming, she has also made a huge following simply off of her chatting streams where she talks about cooking, and her experiences with racecar driving, and traveling.
---
  6. PotasticP  
PotasticP is one of the more recent streamers that have come to light, Jeanie started her career by doing cooking and reaction videos with her boyfriend Henry also known as MXRPlays. PotasticP is something she began doing in 2020 and she has already gained huge popularity.
While her channel isn't the biggest, her streams are some of the most relaxed and fun to watch streams on the platform. She even has streams where she brings in her boyfriend to do tiny challenges, such as the blindfolded makeup challenge.
She plays many games but usually resigns herself to single-player games because those bring the most emotion out of her. She's also seen playing Among Us and other titles on the side.
---
  5. Lilypichu  
LilyPichu is a gigantic name in streaming. Lily has had a huge fan following for over 9 years of her YouTube and Twitch career.   She has been gaining more and more popularity and has been the subject of many controversies as well,   most of them recent.
Lily's boyfriend Albert cheated on her sometime in late 2019, and she was also part of a sexual misconduct allegation against fellow OfflineTV member Fedmyster.
Lily's gaming usually consists of League of Legends and Among Us, but she also does Just Chatting streams where she brings in her boyfriend Michael Reeves, or plays piano and sings songs,   she is also a great artist. Lilypichu is just a genuinely multi-talented and cool person to watch.
---
  4. Ploo   
Ploo is probably the newest streamer on this list. Ploo started her streaming career from Valorant, and to this day she plays that game and that game alone for the most part.
She's reached the highest rankings in that game. Ploo is known for her unfiltered bold remarks to her friends and her chat; she also is one of the most gorgeous streamers on this list.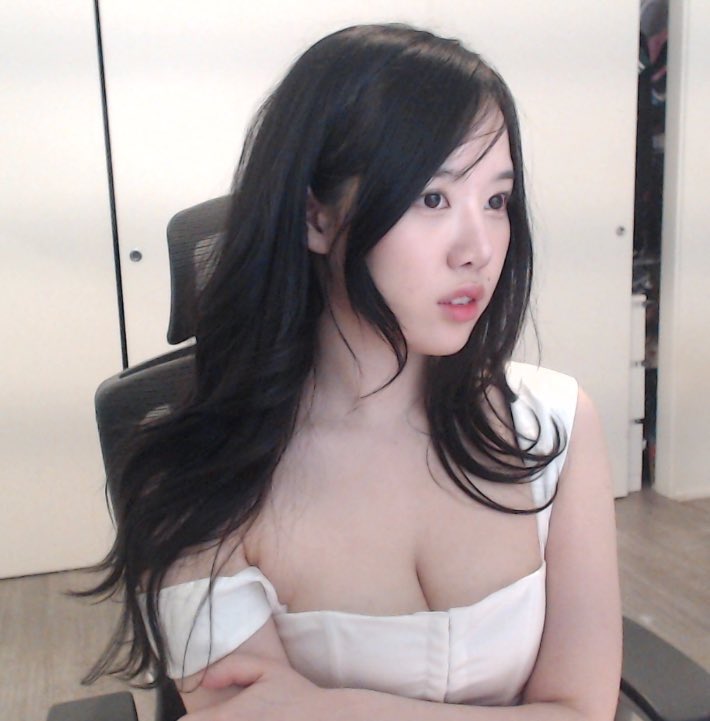 Her Valorant gameplay is some of the best on the platform, she is highly skilled and known for her smoke plays in that game. She recently won an award for the best up-and-coming Valorant streamer at The Game Awards,   if that's not a selling point for you to go watch her streams then we don't know what would be.
---
  3. Annemunition  
Annemunition is the biggest name in FPS right up there with Shroud. Anne's been playing FPS games such as Rainbow Six Siege, CSGO,  Valorant, Escape from Tarkov, and PUBG since the beginning of her channel, you name it;   she's played it.
Anne's been one of the biggest Twitch streamers who has been very vocal about her position as a Women's and LGBTQ+ Activist on Twitch.
Her chat's been one of the most supportive and friendly chats in gaming, even though her games get super intense she always manages to make people laugh and remain friendly throughout. Her streams playing Rainbow Six Siege's stadium event in 2020's beginning were some of the most fun you could have on the platform.
---
  2. LuluLuvely  
LuluLuvely is the best Apex streamer, period. Her skill with anything related to Apex is untapped on Twitch, maybe Aceu is better but Lulu is just so much more fun to watch.
She is drop-dead gorgeous and maintains a healthy relationship with her chat. Her gameplay is some of the best pub stompings you could see even when it comes to predator lobbies, she's just that good at the game.
---
  1. Pokimane  
Imane Anys, aka Pokimane, is probably the biggest Twitch streamer on the platform. She primarily played games such as League of Legends and Fortnite but went on to become a streamer for many other games such as Valorant and Among Us. Her Among Us streams in particular sent her viewership skyrocketing and made her the most-watched channel on Twitch.
Aside from Pokimane's Fortnite and League gaming skills, she has huge command over her Twitch chat, where she sits for hours just interacting and talking to them,   and that is especially difficult since she's such a huge streamer with thousands of viewers all the time.
Pokimane's been subject to many controversies but that hasn't stopped us from just loving her content and we don't think it ever will.
---
Read More:  Postal 2 
Read More:  Resident Evil Village l Single Player Action Game
---