Copa America Standings  
Copa América or CONMEBOL Copa América, known until 1975 as the South American
Football
Championship, is the main men's football tournament contested among national teams from South America. It is very oldest still-running continental football competition, as well as the third most-viewed in the world.
Copa America Standings are updated after match completion.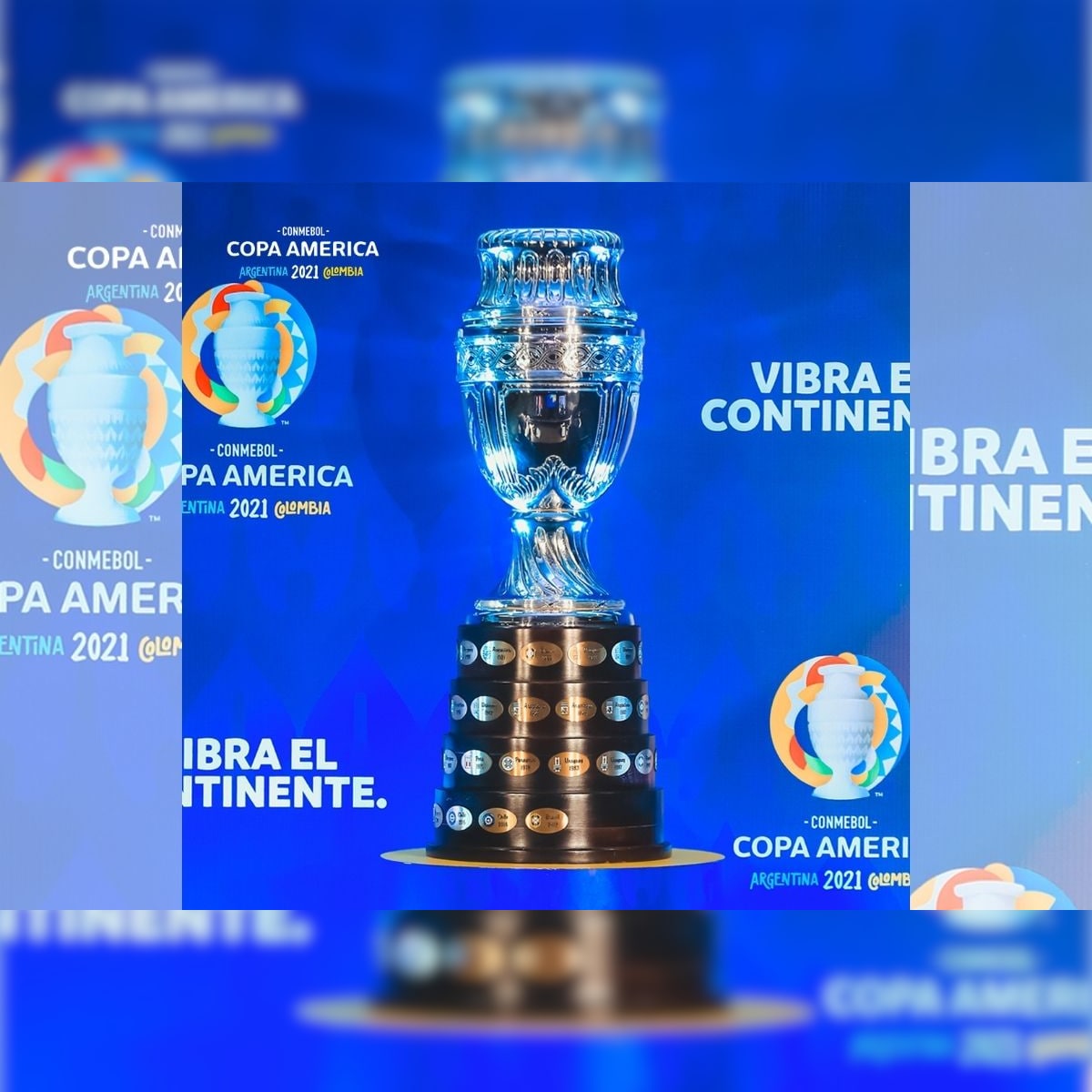 Current champions:Argentina (15th title)
Number of teams:
10, 12, or 16 (finals)
Related competitions:
Copa Centenario
  FAQ  
1. How many people watched Copa America 2021 final?
BeIN Sports, the global pay-TV broadcaster, watched its flagship network in the Middle East and North Africa (MENA) region draw a cumulative total audience of more than one billion viewers across both Uefa Euro 2020 and the 2021 Copa America national team soccer tournaments.
2. How many times has Ronaldo won Copa America?
Ronaldo has won 2 number of titles on Copa America.
3. What is the prize of the Copa America final match?
The total tournament prize money provided was $19.5 million, which was divided among the teams that came to the knockout stages.
4. When and where to watch Copa America 2021 in India?
The tournament will be telecast live in five languages including English, Bengali, Tamil, Telugu, and Malayalam on Sony Ten and Sony Six channels starting June 14. Live streaming of this tournament will also be available on SonyLiv.
---
  Group Stage Standings  
Copa America – Group A 2021/22

| # | Team | Pl | W | D | L | F | A | GD | Pts |
| --- | --- | --- | --- | --- | --- | --- | --- | --- | --- |
| 1 | Argentina | 4 | 3 | 1 | 0 | 7 | 2 | 5 | 10 |
| 2 | Uruguay | 4 | 2 | 1 | 1 | 4 | 2 | 2 | 7 |
| 3 | Paraguay | 4 | 2 | 0 | 2 | 5 | 3 | 2 | 6 |
| 4 | Chile | 4 | 1 | 2 | 1 | 3 | 4 | -1 | 5 |
| 5 | Bolivia | 4 | 0 | 0 | 4 | 2 | 10 | -8 | 0 |
---
Copa America – Group B 2021/22

| # | Team | Pl | W | D | L | F | A | GD | Pts |
| --- | --- | --- | --- | --- | --- | --- | --- | --- | --- |
| 1 | Brazil | 4 | 3 | 1 | 0 | 10 | 2 | 8 | 10 |
| 2 | Peru | 4 | 2 | 1 | 1 | 5 | 7 | -2 | 7 |
| 3 | Colombia | 4 | 1 | 1 | 2 | 3 | 4 | -1 | 4 |
| 4 | Ecuador | 4 | 0 | 3 | 1 | 5 | 6 | -1 | 3 |
| 5 | Venezuela | 4 | 0 | 2 | 2 | 2 | 6 | -4 | 2 |
Groups:
Group A: Argentina, Bolivia, Uruguay, Chile, Paraguay
Group B: Brazil, Colombia, Venezuela, Ecuador, Peru
---
  Fixtures  
Copa America 2021 group stage schedule
Match 1: Brazil vs Venezuela, Group B at Brasilia on June 14 (2:30 AM IST)
Match 2: Colombia vs Ecuador, Group B at Cuiaba on June 14 (5:30 AM IST)
Match 3: Argentina vs Chile (Group A) at Rio de Janeiro on June 15 (2:30 AM IST)
Match 4: Paraguay vs Bolivia (Group A) at Goiania on June 15 (5:30 AM IST)
Match 5: Colombia vs Venezuela (Group B) at Goiania on June 18 (2:30 AM IST)
Match 6: Brazil vs Peru (Group B) at Rio de Janeiro on June 18 (5:30 AM IST)
Match 7: Chile vs Bolivia (Group A) at Cuiaba on June 19 (2:30 AM IST)
Match 8: Argentina vs Uruguay (Group A) Brasilia on June 19 (5:30 AM IST)
Match 9: Venezuela vs Ecuador (Group B) at Rio de Janeiro on June 21 (2:30 AM IST)
Match 10: Colombia vs Peru (Group B) at Goiania on June 21 (5:30 AM IST)
Match 11: Uruguay vs Chile (Group A) at Cuiaba on June 22 (2:30 AM IST)
Match 12: Argentina vs Paraguay (Group A) at Brasilia on June 22 (5:30 AM IST)
Match 13: Ecuador vs Peru (Group B) at Goiania on June 24 (2:30 AM IST)
Match 14: Brazil vs Colombia (Group B) at Rio de Janeiro on June 24 (5:30 AM IST)
Match 15: Bolivia vs Uruguay (Group A) at Cuiaba on June 25 (2:30 AM IST)
Match 16: Chile vs Paraguay (Group A) at Brasilia on June 25 (5:30 AM IST)
Match 17: Ecuador vs Brazil (Group B) at Goiania on June 28 (2:30 AM IST)
Match 18: Venezuela vs Peru (Group B) at Brasilia on June 28 (5:30 AM IST)
Match 19: Uruguay vs Paraguay (Group A) at Rio de Janeiro on June 29 (2:30 AM IST)
Match 20: Bolivia vs Argentina (Group A) at Cuiaba on June 29 (5:30 AM IST)
---
  Copa America 2021 Knockout Stage Schedule  
Quarter-finals
July 3: No. 2 Group A vs. No. 3 Group B – 4:30 AM IST
June 4: No. 1 Group A vs. No. 4 Group B – 4:30 AM IST
July 5: No. 2 Group B vs. No. 3 Group A – 3:30 AM IST
July 5: No. 1 Group B vs. No. 4 Group A – 6:30 AM IST
Semi-finals
July 6, QF 1 Winner vs QF 2 winner – 4:30 AM IST
July 7, QF 3 Winner vs QF 4 winner – 6:30 AM IST
Third-place match
July 10: Semi-final 1 loser vs Semi-final 2 loser – 5:30 AM IST
Final
July 11: SF 1 Winner vs SF 2 Winner – 5:30 AM IST
---
  Watch live worldwide  
Australia: Optus Sport (pay)
Canada: Univision Canada (pay)
China: PP Sports (pay)
Pakistan: Ten Sports (pay)
US: FOX, Univision (both free); FS1/FS2, TUDN/Galavision (pay)
UK: BBC (pay)
MENA countries: beIN Sports (pay)