FREE Battle Royale Games  
There are different types of games but today we will make a list of FREE Battle Royale Games.
Let's start from Number 10.
  Super Mecha Champions  
Super mega champions is a new action shooter battle royale game that features mecca combats and it's set in a futuristic city where battles take place in this game you need to overcome opponents using weapons robots and vehicles it's like a combination between transformers and battle royale the game follows the standard battle royal style.
But with the futuristic twist each game begins with players being placed on an aircraft that flies across the map and because the plane's course is unpredictable the players must quickly pick a landing point and then parachute in they must locate weapons medical supplies and protection as soon as they arrive.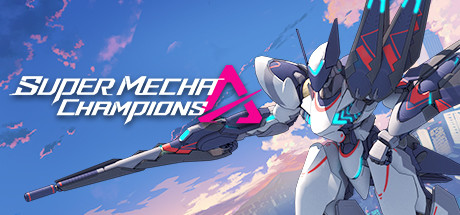 The game features different mods from duo battles 10 player arena and 100 player shootouts and many other one-of-a-kind game modes to choose from with boundless maps a rich variety of scenarios and a   lot of combinations of vehicles.
  Greed Abandoned Dogs  
Greed abandoned dogs new competitive battle real third-person shooter game with a twist where you can travel back in time using a time machine two ancient civilizations where your sole goal is to survive blue treasures fight against soldiers of the past and other players and escape before everyone else.
And be the last one standing the game features two main modes plunder mode and survival mode in plunder mode players have to fight against the environment and other player enemies where they must look for treasures loot them.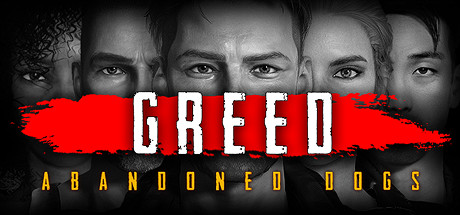 Then escape with a maximum amount of money using a time machine the second mode of the game is a survival mode in this mode players have to survive and only the last survival can return to the present time using the time machine we previously talked about anyways the game ends when your opponents are dead or you succeed to escape by time traveling.
  Hyper skate  
Hype escape is a free-to-play first-person shooter battle real game the primary mode of the game is similar to other battle royale games in that up to 100 players are thrown into an arena that decreases over time with players attempting to eliminate the other player rivals.
One key difference between hype escape and other popular battle wheel games is that instead of a circle reducing in size as the game progresses random parts of the map collapse.
Also, it differs in that when the last sector shots a crown emerge and any player who can hold the crown for 60 seconds is proclaimed the winner the game might also end when only one player or team remains throughout the game players may find both weapons and unique powers known as hacks such as transforming into a huge ball becoming invisible and many many more.
  Bro False  
Bro False is a massively multiplayer party game with up to 60 players online and a free-for-all struggle through round after round of escalating chaos.
Until one player remains this game throws hordes of players against each other in an online race through growing chaos until only one player survives as players race towards the end they have to face unexpected obstacles.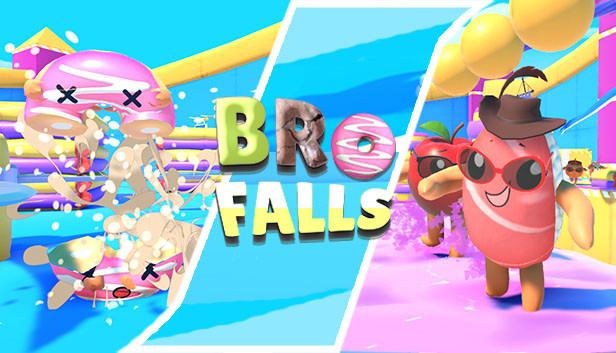 And they have to push through furious players and overcome the embedding glows of physics the game is really fun especially with friends and the best thing about it is that it's free to play I like fall guys which cost twenty dollars so that's a win for players who want to play fall guys for free.
  Last Shot  
The last shot is an upcoming first-person shooter VR game in this game you play against other players.
And you take turns attacking defending kicking screaming shooting and fighting to be the last man standing the game looks decent and has some potential.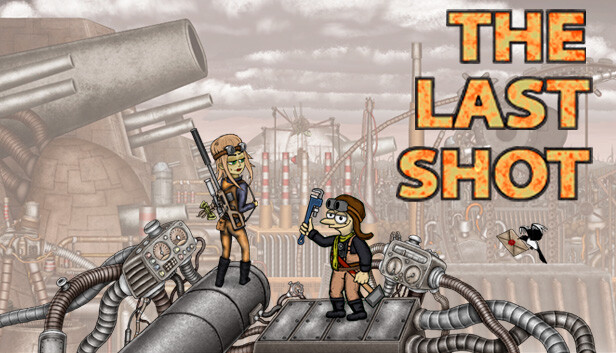 It's not my favorite game in this list but we just have to wait and see what the last shot will bring to the table.
  Gladiators Screech of Steel  
Gladiators Screech of Steel is a free multiplayer battle oil game where you can create your own unique character buy weapons and armor.
Participate in gladiator battles players will use different weapons shields and armor-like axes hammers lead hammers swords daggers spears and even brass knuckles and scissors to attack.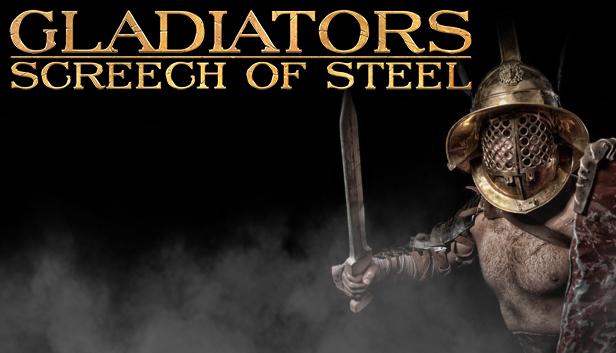 Also, they can use breeze armor shoulder traps and griefs to defend and protect themselves from enemy attacks all weapons and armors in this game are reconstructed on the basis of rear reference to create an atmosphere of the ancient era.
And this game's skill is more important than equipment as the fighting system is based on the player's skill and actions battles are conducted only with real opponents and various battle modes quick battles and box and single elimination where up to 10 players can participate in a lobby at the same time and only one team can survive and win the match next on the list.
  Spell Break  
Spell Break is a free-to-play class-based third-person shooter video game that unlike other shooters employs gauntlets that fire magical spells.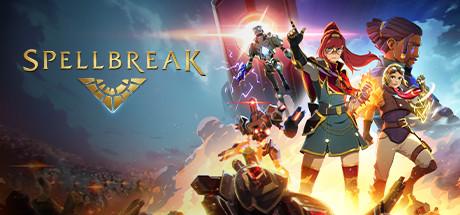 Instead of weapons in addition players can use powers and special moves such as flight teleportation and invisibility current game modes include battle royale domination and 5v5 mode to fit different tastes of players spill break is a unique free to play battle royale game that needs more exposure and players it's a solid game competing at the level of some big battle real titles like Fortnite and Apex.
  Blood hunt  
Blood hunt is a battle royal game developed and published by shark man and planned for release later this year as a free-to-play game for PC.
Blood hunt is set in the streets and on the rooftops of a modern city where you take control of a vampire with abnormal powers in the middle of vampire, war players have to battle both each other and an entity would exterminate vampires they can choose to fight on their own or in teams.
And use ranged weapons melee weapons and vampiric powers players also need to conceal their identities as vampires from humans chase them at night and feed on their blood to grow in power.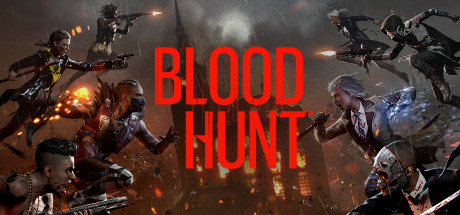 Blood hunt is a thrilling free-to-play battle royal game where players can use supernatural powers weapons to dominate the knight and be the strongest vampire before hunters become hunted if they do not require enough powers during the night coming.
  Scavengers  
Scavengers is a competitive open-world survival battle royal game that combines aspects of exploration combat and team-based survival during the first phase teams of three have to travel through an open world scavenging resources in order to improve equipment's weapons and tools each team must venture further and further into the map in order to accomplish objectives while competing against other teams eventually the game ends.
when a team managed to escape the map or kill all other teams the characters are divided into 8 different classes each has unique weapons and abilities which can be upgraded over the course of the game players must also protect themselves from the cold and hunger otherwise they will die of ice or starvation these survival aspects are important enough to force teams to manage their resources and the way they play.
  Division Heartlands  
And finally, Number One in the division heartlands is an upcoming free-to-play battle royal game by Ubisoft we still have little to no information about the specific details of the game,
But we know that it's going to be released by the end of this year or early next year game is a continuation of the division franchise and if it's done correctly this game could be the best battle royale game of next year potentially passing warzone and Fortnite.
The major unique thing about the division hot lands has to be the realistic approach which is lagging in other battle royal games we could only find it in games like PUBG or warzone and those two are huge games and the division heartlands could absolutely join them. we just have to wait and see.
Read More: Zombie Games
Read More: Fastest-Car-in-GTA-Online