IPL 2021 Reschedule Matches  
The 14th edition of the ongoing Indian Premier League (IPL) in India has been postponed indefinitely due to the increasing number of COVID-19 cases.
The league will be postponed after the Sunrisers Hyderabad's match against Mumbai Indians in Delhi on Tuesday showed a corona infection in the Hyderabad player. Ruddiman Shah of Hyderabad and Amit Mishra of Delhi have also been diagnosed with corona.
The sitting meeting of the Indian Cricket Board will make public the official decisions about the competition. The Indian board had organized the IPL for the current season at the limited ground but due to the increasing number of corona cases, the organizers have no option but to move the tournament.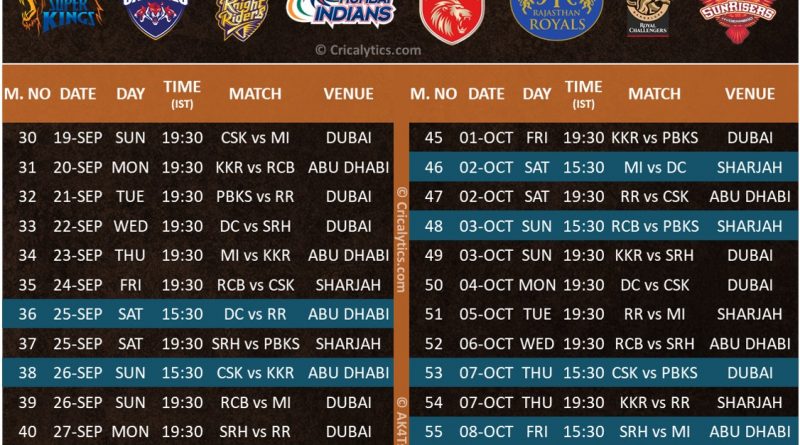 According to The Hindu, IPL president Brijesh Patel has said that the tournament has been postponed.
"We have postponed the IPL for now. It will be decided later when the event will be held. We will issue an official statement shortly. " Patel said.
Varun Chakraborty and Sandeep Warrior were the first to see corona infection
According to Indian media, before taking this decision, the BCCI had also sought the views of the concerned teams on the future of the tournament. Some of the teams had said that the competition should be postponed completely.
Earlier, Chennai Super Kings bowling coach Laxmipati Balaji was also seen in Corona and the entire team was shifted to quarantine after the match between Chennai and Rajasthan. Similarly, the match between Royal Challengers Bangalore and Kolkata Knight Riders in Ahmedabad on Monday, May 3 was also postponed after two Kolkata players Varun Chakraborty and Sandeep Warrior Corona appeared positive.
In the IPL, 30 matches have been played so far and 30 matches are yet to be played. Chennai, Bangalore, Mumbai, Rajasthan, Punjab, Kolkata, and Hyderabad are in the second to eighth positions.
The IPL has become the second cricket league to be stopped due to Corona. Earlier, the Pakistan Super League match was suspended in March this year due to Corona. The rest of the league will now be played in June.
Read More: 4-star-players-to-miss-IPL
Read More: India-vs-Pakistan-upcoming-matches