MMOs and MMORPGs on PC  
MMOs are games that can be in development for years. Alphas, Betas, early access… and many don't stay online for long after release either. However, we've seen one popular and successful MMO every year for the last decade (I have a list on those too) and that means a handful from the 30 new multiplayer games here will be good.
Alright, now let's get started! Kicking things off, it's Core Punk by Artificial Core.
Core Punk  
Set in a post-apocalyptic world with a fusion of styles from cyberpunk to dark fantasy, this is uniquely saying it's an MMORPG with a fog of war in an open world.
The top-down perspective is going to not be to some people's liking but it is something different from most of this list and it's overflowing with style, and it's great when a game knows its own identity.
Exploration is different because of the fog, which also allows you to ambush, and you'll be discovering monster camps, guilds, farms, quests, and there is PvP using a responsive combat system with tactical and environmental elements.
It's all pretty interesting and I know many have been looking for MMOs that don't just have a medieval fantasy setting, so this should appeal to those wanting something new.
Open Beta is meant to happen at the end of 2020, so if that goes well we could actually see a 2021 release for Core Punk.
Next is Ember Sword by Bright Star Studios.
Ember Sword  
Free-to-play sandbox MMORPG that's said to be a mix of Runescape and Albion promising to deliver a thrilling and dynamic universe with territory control and community-decided land development, hone your crafts with gathering, crafting, and trading up to be a wealthy caravan merchant while you gear up for classless combat in PvP against dungeons, bosses, and dangerous lands, and PvP will be for land control or in the outlaw territories where you can vie for rare and valuable resources.
It's got a pretty cartoony look, which you can decide for yourself whether you like it or not, but if all the offered gameplay features are actually delivered this sounds like it could be something that lasts. Ember Sword is looking at an early 2022 release but with Alpha and Beta phases starting in 2020.
And then we have Valar by Quazer Studios. Here we have a universe of multiple planets created by the celestials, powerful beings that have formed and influenced everything around them.
Characters are classless but there are combat archetypes and you're free to learn any of them and use what you like linked to what you're wearing and using.
Much of that gear will be crafted by players with certain professions, making the economy of the game, and there will be gathering housing, and the expected PvP with dungeons, instanced raids, and bosses. PvP will include duels, a lawless area, faction warfare, and territories that guilds can capture and build upon.
At the time of writing this, Valar is crawling towards its first phase of crowdfunding goals, not to mention they can go a few months without a news update, which isn't as encouraging for its long-term success.
Though tests and developments seem to be continuing, so there's still a chance that this will turn out okay.
---
Gloria Victis   
Next up we've got Gloria Victis by Black Eye Games. A project that's been in development in some form since 2012, this released onto Steam early access in 2016 and has been getting regular updates since, with some big ones in the last year. Combat is non-target open PvP and expanded PvP.
Classless progression, crafting with a player-driven economy, guilds under a feudal system, naval combat, building, and territory control battles are all part of this game in a low fantasy world with an emphasis on realism, so there's a lot to it.
Reviews overall have been mixed but recent ones are mostly positive, so it looks like it's still developing well enough and with a good few hundred concurrent players on Steam it's alive enough too.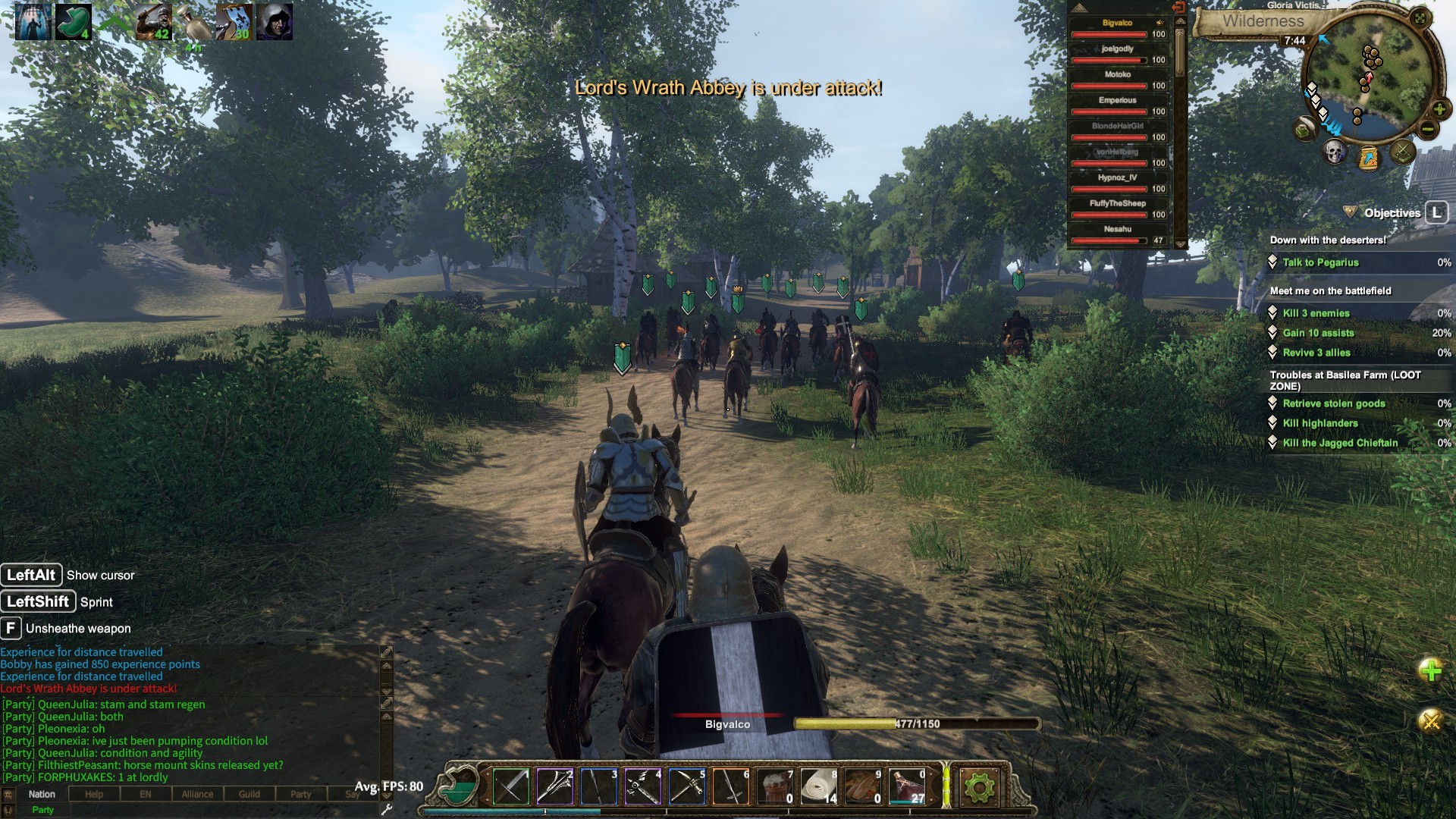 Like a medieval Mount Blade plus Planetside, you could say, it's in version 0.9 now but an actual final release is probably still gonna take a while for Gloria Victis, so if you want to jump in you can do it now, otherwise, I wouldn't hold your breath.
And then we have Reign of Guilds by Atlant Games. First-person medieval magic, this is about guild warfare, kings and counts ruling over territory, and populations, and is saying that it's old-school hardcore with unattached loot, open-world PvP and PvP, a non-targeting combat system, friendly fire, and various paths for you to go down to determine who you are.
Being first-person does set it apart from most MMOs and medieval magic is always popular but that as a theme means it's going to be harder to convince people as there's so much competition.
Having said that, the pre-alpha footage does look pretty good for pre-alpha and it'll be interesting to see how this polishes up and goes through development. Heading into Alpha at the end of   2020, there's still a lot of work to do for Reign of Guilds but we should have something playable in   2021 as it moves into Beta phases, then an early access release.
---
Zenith  
Going full-on into the first person with VR it's a Zenith by Ramen VR. What was looking super rough and kind of suspicious a year ago, this one sounds like an almost impossibly complex project.
Built-in voice modulation and designed for VR, this has the expected MMORPG mechanics like guilds, crafting, social stuff, instanced dungeons, and world events but from a new perspective.
Combat is of course very different, being VR and all, and it raised 280 thousand dollars on Kickstarter, which is not a bad amount though not massive either, innovating a VR MMO is difficult and it's unclear if this is gonna be a revolution or just a gimmick until VR becomes more commonplace and figured out design-wise.
Personally, I'm just curious to see how Zenith works out over the next couple of years and it could be something special or it could become an interesting project that struggles to find longevity. After all that though, the latest pre-alpha demo video is a big step up from the last one, so there is still promise.
And now we're going to go through a bunch of Asian MMOs, starting with Blue Protocol by Bandai Namco Studios. Out of the few that people expected in this list to be a success, this is one of them. An anime-style MMO with action combat, a cast of characters, a large open world to explore with climbing and parkour, cosmetics and costumes, and classes to play while you fight monsters.
Not everything is clear or set in stone right now but it's looking promising based on the gameplay we've seen over the last year. If you're into the anime style, this is seeming to be one of the best new MMOs to go for but as with all MMOs things can go wrong, so keep an eye on it and see how it goes over the next year.
Going through closed beta tests in 2020, a Western release is planned but it seems like the game will release region by region, so it might take some time for Blue Protocol to be properly available for everyone.
---
Crimson Desert  
And then Crimson Desert by Pearl Abyss. Continuing on from the huge popularity of Black Desert and was initially a prequel but now is a standalone.
Expect a single-player campaign in the MMO world, so you can play it as a solo experience but the MMORPG part is still there with content progression as you level up and it has PvP with PvP using an action-based combat system that would probably be akin to what we have in Black Desert, which is what that game is usually praised for.
Lots of customization options on character creation are offered too, which is nice, but really so much now is left in the dark and we just don't know how it's going to be.
We haven't had much news or updates through 2020, so there's not much new information I can tell you right now,   but if Crimson Desert is continuing development then I'd expect some kind of progress to happen in 2021, but it's an MMO, so you never know and an actual release could be a long ways away.
Elyon  
And then we have an Elyon by Krafton. What used to be called Ascent Infinite Realm, is now called Elyon but it doesn't change how long we've been waiting for the release.
At this point, it seems little is confirmed and we really don't know how it's going to turn out at the end but it wasn't that impressive before this, so maybe overhauling the whole thing is the best thing to happen to the game.
The old tab target combat is being reworked into skill-based action combat, the focus on flying ships is changing to be less so, and it's more centered around PvP in duels and Realm V Realm (RvR) sieges for control.
If the action combat is executed well then fans of competitive PvP should have something to get into here and then maybe it'll all work out. All we can do is keep a lookout on any news of Elyon through 2021 and beyond to see what this MMO actually is trying to be. Generally, I wouldn't get too hyped right now.
---
Odin: Valhalla Rising  
The pre-registration, game can be pre-downloaded through the Google Play Store and Apple App Store on June 28 and will be officially released on mobile and PC platforms on June 29.
Continuing the Asian MMOs, we have Odin: Valhalla Rising by Lionheart Studios. An open-world free-to-play Korean MMO based on Norse mythology where you'll be exploring Midgard, Jotunheim, Niflheim, and Alfheim.
Expect all the trappings of an MMO like mounts, instanced dungeons, boss battles, and party systems along with some newer trends like environmental interaction.
The publisher is Kakao Games, the same one on Elyon, the renamed Ascent Infinite Realms, and a mobile release is also planned, so there are some concerns about the depth and quality of the game as mobile releases have often sacrificed quality or become short-lived cash shops. Though cross-platform play shouldn't be an issue.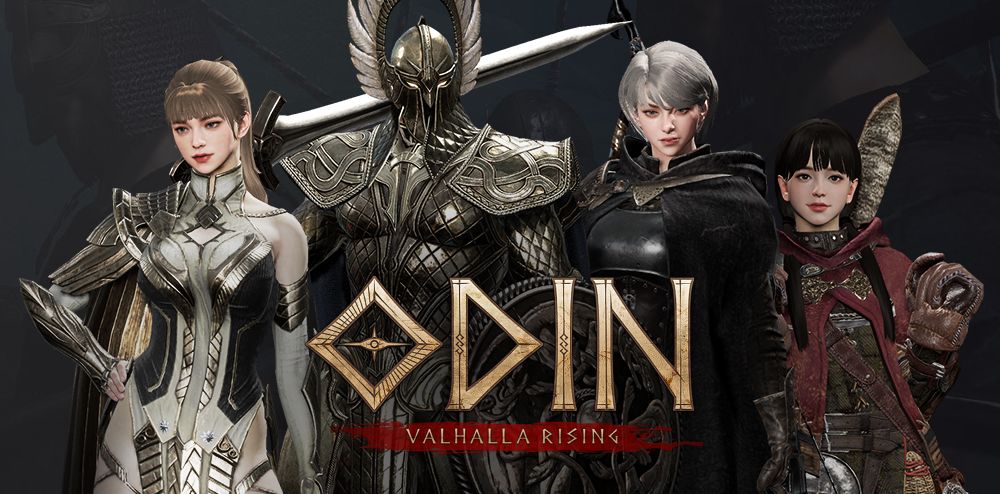 Looking to release by late-2020 in Korea, if things haven't gone awry which is likely considering the year we've had, we can expect a 2021 launch but a global release might be some years off for Odin: Valhalla Rising as there usually is a lag for English versions of Asian MMOs.
---
  The Ragnarok  
With a similar setting, we have The Ragnarok by NetEase. Interestingly also set in Norse mythology with the label of an open-world RPG, this is said to be the next big MMO from NetEase.
Coming to PC, consoles, iOS, and Android, there are a lot of options to play cross-platform but let's be really cautious here. It's a cross-platform MMO including mobile, from NetEase which has a reputation, with practically no proper gameplay shown off but a flashy trailer.
We've seen many projects like this become over-monetized with shallow gameplay, so my vibe is to be on alert for this one. There's a high chance there's going to be something about this game that turns you away because of what it could turn out to be but the details are just very unclear right now.
The Ragnarok might actually be something notable in 2021 when it's supposed to release if it does actually avoid the things we dislike.
---
Grand Saga
And then we've got Grand Saga by NPIXEL. Speaking of cross-platform Asian MMOs that will be on PC and mobile, I'm just gonna tell you about another one. The unique bit here is the focus on developing weapons rather than your character or skills, which is a different take on gear-based progression.
With more of an in-engine trailer, it looks good for now but full details are still not revealed and we have to wait for actual proper live gameplay to be sure of what the game is.
General reception to the announcement is pretty positive and this is a new Korean dev studio by industry veterans, so they have something to prove for this release, which does put pressure on it being good.
This is planning for just a Korean release for now, with maybe an English release by 2022, so if you're interested in this you'll have to find your own way to the Grand Saga servers until the global release hits.
---
Mad World  
And then for an Asian MMO that's a little bit different, it's Mad World by Jandisoft. With a gritty 2D hand-drawn art style, this is an MMO that stands out from the pack with aesthetics alone, but that's not enough to build a lasting game.
Set in a post-apocalyptic world, there are PvP raids, dynamic bosses, and competitive PvP and Guild V Guild (GvG) using a classless weapon-based combat system with an extensive skill tree, along with the usual you would expect from an MMO.
Built with HTML5, this is cross-platform and playable in-browser, so compatibility and playing with your friends should be a non-issue, which is nice, but we have been watching this for a few years now and there's no clear release window for when Mad World will be available.
Though the original goal was something playable by the end of 2020, so we should get something soon. With luck, it does release and we get something that's just different from everything else out there. And now to France with Waven by Ankama.
---
Ankama's  
From the creators of Dofus and Wakfu, it's Ankama's new MMORPG set in the Krosmoz. It might not look like an MMO at first glance but with a persistent world, player housing, and the rest of the usual MMO features, it's basically what you'd expect but with a tactical combat system, which does make it different for competitive PvP and possibly open world PvE.
Though it seems like this is going to be a French game with no English version for now at least. Even the English Twitter account for the company doesn't exist anymore and only the French one is still going.
On top of that, unfortunately, clear updates are few and far between, and going through Alpha it's hard to see what progress is being made. I'm not feeling very confident about Waven right now but hopefully, things start ramping up in 2021 and they show off a lot more and a lot more directly as well. Otherwise, this might be one that just stays very niche.
---
Hordes  
And now for something that's a kind of a love it or hate it one. It's a Hordes by Hordes.io. Find a clan, fight in large-scale open-world competitive PvP, duel in arenas, hunt bosses for PvE, and climb your way to the top of the leader boards.
A browser game with a more simplistic art style that isn't going to appeal to the same crowd as most of this list, this is something different and quite popular already from the looks of things.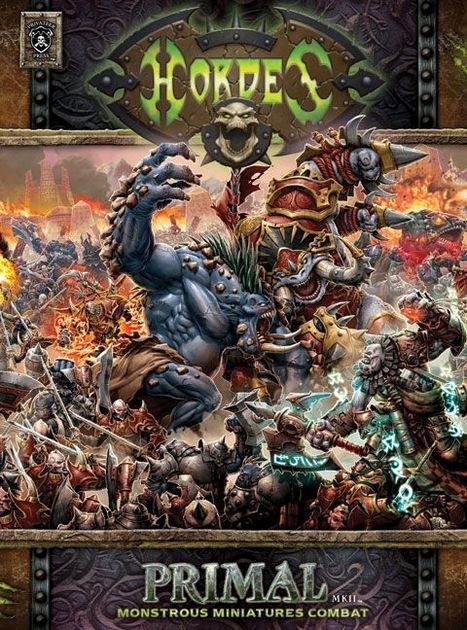 A lot of items to use, skills to learn, and even a world-builder. This is very focused on the community and competition, so the success of the game is heavily reliant on an active and supportive player base.
I know at first glance many would be put off from looking further into this but you might be surprised by how much there is. Updating relatively frequently through Beta in 2020, there's no fixed window for a 1.0 full release for Hordes but it's free and playable right now if you're wanting something like this.
---
Temtem  
And now it's time for Temtem by Crema. A creature-collecting multiplayer adventure, this is basically a Pokémon MMO which is a phrase that piques a lot of interest.
Catch Temtem, battle tamers, and defeat dojo leaders across islands, it sounds like what you would expect and despite the relatively small, for an MMO, crowdfunding budget of 500,000 dollars on Kickstarter, it's turned out to be a pretty solid game.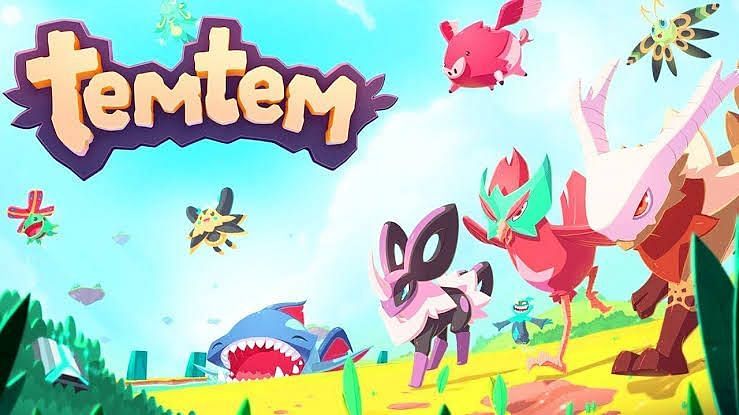 There's also co-op adventuring housing and a story campaign to go along with. Releasing into early access in 2020, it was met with very positive reviews and seems like things are still going well.
Though, towards the end of 2020, it does seem like the player base is dwindling a little bit, peaking around one and a half thousand players concurrent on Steam. We can expect that to spike up when Temtem fully releases, but whether this is going to be an MMO that lasts for years after that remains to be seen.
---
DokeV  
And now for a little competition, there's DokeV by Pearl Abyss. A cutesy-looking creature collecting MMO with a modern urban setting.
This certainly is different but it's Pokémon again, but with adorable beings that draw their strength from people's dreams and you should be able to go on an adventure through a vibrant world with intriguing stories. It is very cutesy all in all.
It's a Korean MMO, so there is the question of if the Western release will happen at the same time but there is already an English website at least, which is more than the usual.
Whether you like the style or not, it seems like a pretty legit project but we haven't had any real news for many months or any proper gameplay reveal towards the end of 2020, so maybe DokeV will be a reality or maybe it's just not going to convince enough people. We'll find out the direction it's going in 2021, most likely.
---
ReWorld Online  
Moving on, we've got ReWorld Online by Qwerty Stud.io. Labeled an online sandbox MMO with private and official public worlds, this is about guilds fighting for control of territories with a skill-based and fast combat system. The colorful and vibrant world has a certain charm to it and you'll be customizing your character's skills and equipment to fit your playstyle.
Participate in the economy based around the rarity of resources, battle with combat inspired by MOBAs (multiplayer Online Battle Arena), and you can explore the lands with no instances or on boats that may require multiple people to control.
Modding support is also a thing, meaning there can be a huge variety of types of servers that you'll be able to play on, including game master tools and the possibility of monetizing your own server as this can be a creative tool. As long as the community stays active and the game holds on to a decent player base anyway.
This was looking very unfinished a year ago but there have been some decent development through 2020 and from the pre-alpha showings it's showing some potential, so it'll be interesting to see how all the pieces come together over the next few years.
---
Night by Ninja  
Alright, I did say medieval fantasy is a popular theme in this genre, so let's get to it. Defend the Night by Ninja Loot Games. Dark Fantasy with a unique leveling and progression system is trying to revamp the usual MMO grind with more exciting event-driven gameplay.
Build and defend cities, join friends on dungeon crawls, explore a vast landscape, and choose from 11 classes with talent options to craft your champion. Competitive PvP with leaderboards and PvE are both a thing as you battle against infringing evil.
Combat is a more classic tab target system, though things are still meant to be a bit more mobile than just standing there. Quite a bit of development progress has happened through 2020 and the videos shared on social media show off the engine overhaul, which is a nice big step up from the old footage.
If Defend the Night keeps up in this direction, it could end up looking pretty nice and the defending premise could be interesting, so we'll see what happens.
---
Fractured  
Next up we've got Fractured by DynamightStudios. Calling itself the first open-world sandbox MMORPG that mixes action combat and interactable environments, which is specific I guess. Wanting to target fans of competitive and cooperative play, your skill is more important than your gear or level with three races to choose from, each promising a totally unique experience.
You'll be getting resources, crafting, trading, and venturing out as a solo hero or starting a settlement that you can grow into an empire. Hopefully, all the choices you can make and the dynamic gameplay do function as described.
It's a buy-to-play game with a VIP membership and cosmetics but the skill-based gameplay from the start should mean that nothing gives any gameplay advantages.
The gameplay is also looking a lot better compared to the pre-Alpha phase, so it seems to be on the right track. This is an MMO that many have been excited about but Fractured has been in development for years and it's still working its way through Alpha phases.
---
The Saga of Lucimia  
Then it's The Saga of Lucimia by Stormhaven Studios. Group-based cooperative RPG is the fundamental idea here in a high fantasy world. A massive sandbox open world with no quest hubs, a tabletop style for immersion, and skill-based gameplay.
Notably, this is a purely PvE game, so no arenas or battles to fight other players here, but there will be player housing, crafting, and a focus on eight-person party systems and challenges.
Mixing tabletop DD with an MMO sounds interesting and difficult to pull off but the development has been going since 2014, so they should be taking their time to get everything right.
Though it is sounding like it has more of a niche appeal, meaning player base size is a concern, so the hope is that there's a lot of content for the small groups of players playing together.
The game has been in Alpha for 2020 and targeting a late-2021 release window, so if you're into the old-school and cooperative RPG style, then you should be able to fully get into The Saga of Lucimia within the next year.
---
Project Gorgon  
And now for one that most people doubt at first glance, it's Project Gorgon by Elder Game. Now, I know what a lot of people say about this game.
It looks like it's 20 years old and it's amazing anyone is even developing something that looks and plays like this but, perhaps to your amazement as well, Project Gorgon has a very small but very stable player base for years giving it very positive reviews, and for that niche audience, there is nothing else that's catering to this old school style of MMO.

Many citing the surprising depth, immersion of the world, and freedom of exploration. NPCs (non-player characters) have goals and interests, stepping in water puts you out when you're on fire, and you can get turned into a cow but keep fighting. Those are some of the notable points they're selling.
Yeah, the graphics are dated and most aren't looking for what this is offering but if you're curious there's a free demo on Steam, so no harm in checking out Project Gorgon if you're intrigued.
---
Past Fate  
Next, we've got Past Fate by Icy North Games. Set in a medieval fantasy world where freedom is key, two factions battle for dominance over a savage world while dark powers are rising in the shadows.
Choose your own fate and class as you explore, conquer lands, defend your kingdom, and there's naval combat too, but beware of the night as it gets dangerous.
There's PvE with dungeons, raids, world bosses, and solo hunting you can do. Meanwhile, PvP has battlegrounds, arenas, and a separate PvP progression system. Combat is skill-based, so you should be pretty involved in all of these battles.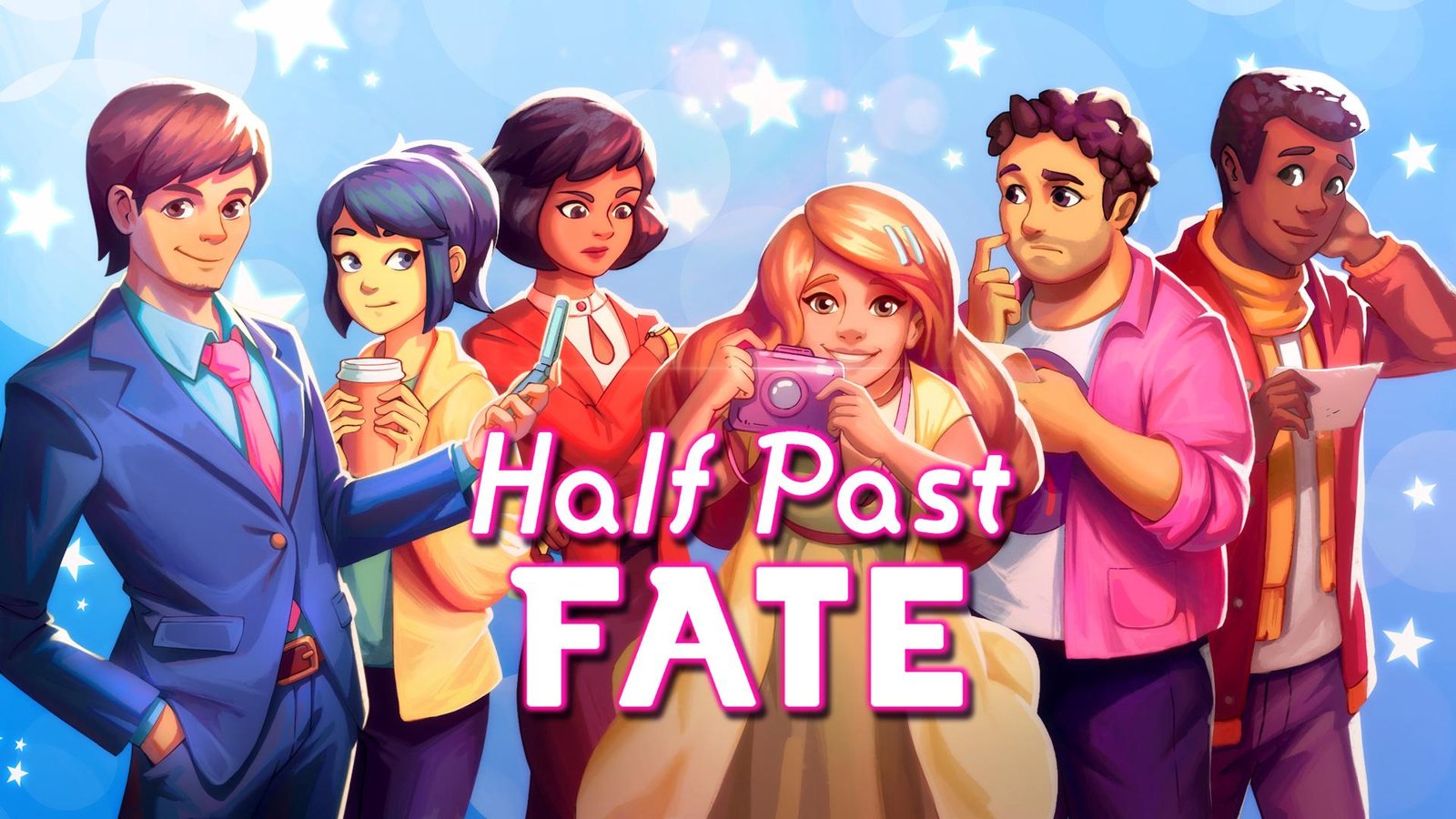 There was a Kickstarter and it raised 25,000 dollars, which is a tiny amount when it comes to an MMO, so I'm not sure how much can be done with such a small budget. Entering early access in 2020 and planned to be in development for two years, Past Fate is trying to hit a 2022 release.
---
Camelot Unchained  
And now for one that we've been watching for years. Camelot Unchained by City State Entertainment. Three realms in one persistent open-world sandbox where the towns and cities are built almost entirely by players. Vie for resources, control places of power, burn your enemies and conquer the depths.
Crafting and building is a big point for this one, which is something that many enjoy but also relies on players making good content, which is always a risk.
Combat sounds interesting though where abilities interact with each other, so a fireball hitting a water ball turns to steam, which then you can interact with yourself, and those battles are said to be able to have up to a thousand players up close and personal.
Raising over 4 million dollars in crowdfunding this is a big project with a lot of its stretch goals hit, but it was in Beta 1 in 2019 and through 2020, so these Beta phases are not breezing by.
There's then going to be Beta 2 and then Beta 3, so Camelot Unchained isn't going to be released anytime soon, and it's taken years to get here. Plus, the actual gameplay is hard to find even this many years into development, so it might turn out great just if it does it will probably be far in the future.
---
Pantheon: Rise of the Fallen  
Continuing on, it's Pantheon: Rise of the Fallen by Visionary Realms. Uncover the mysteries of a world divided by celestial loyalty and betrayal.
Saying that it's a deeply social high fantasy MMO, you'll be exploring a world with a climbing system, uncovering things with a perception system, and surviving harsh environments with an acclimation system. Characters are class-based with many races to choose from.
There's also crafting and combat should be tab target while being primarily PvE with PvP available, but generally, at this point, everything is up to change.
It's still in pre-Alpha towards the end of 2020, so an actual full release is unlikely to happen anytime soon, but there are plans for Alpha and Beta phases which should happen over the next year or so.
Since it's so far off there's no real telling what this will be like on release but we can hope Pantheon: Rise of the Fallen works out.
---
Crowfall  
And then a game that's gone through some changes so far, it's Crowfall by ArtCraft Entertainment. Stating that it wants to redefine the MMO, this is a game with big ambitions. One universe, infinite worlds, and an endless war rages where your actions can have an impact on those worlds.
Territory conquest, a player-driven economy, divisions of power through your kingdom using guilds, and there's a bunch of classes and races to choose from to fit your preferences.
A unique thing is that the campaigns you can participate in our timed, so they will end at some point and there will be a victor among the competing factions.
Having gone into Beta towards the end of 2020, the game is finally shaping up into something a bit more proper but it has had difficulties getting everything to come together, but all this should mean significant progress through 2021 but as with any MMO we're not going to be able to accurately guess when an actual final release for Crowfall will be.
---
Ashes of Creation  
Next up we have Ashes of Creation by Intrepid Studios. A medieval fantasy setting with a dynamic world that changes with player actions.
Cities are meant to rise and fall, locking and unlocking content as the world changes. There's also crafting and gathering along with a hybrid action combat system through hundreds of players in sieges, PvE, and PvP with a flagging system, territory control, and between guilds.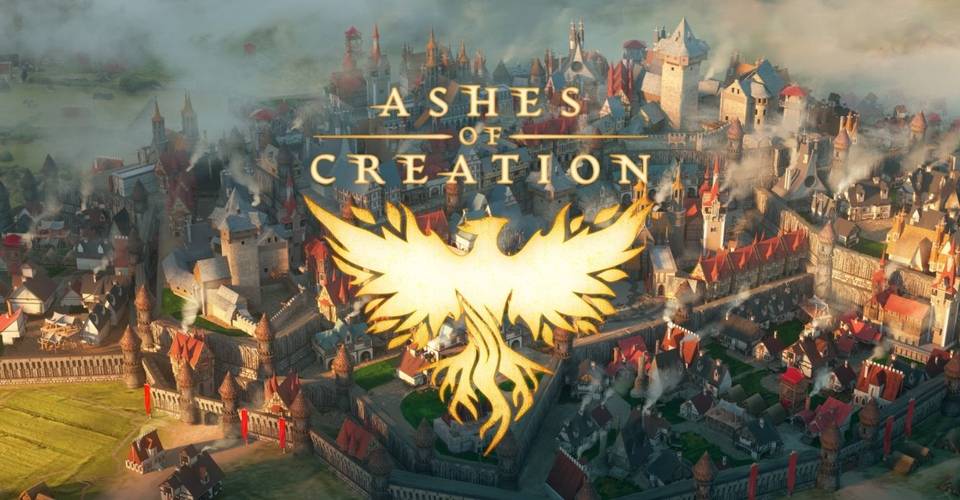 This is one that's been in people's sights for a long time and there's a lot of hype for it. We've got a decent look at early gameplay for the MMO in 2020 and the consensus is that it's looking good and progressing well.
Buying into the early tests though is pretty pricey with the cheapest package being 75 US dollars, so I'm thinking most would want to wait until the game is more developed and closer to release, which I'd guess the earliest release for a finished Ashes of Creation would be in 2022 at least, but that's just a guess if they can get through beta in 2021.
---
Magic Legends  
With some gameplay now revealed, we have Magic Legends by Cryptic Studios. An action MMORPG set across the plains of Magic: The Gathering become a Planeswalker and build your spell arsenal to fight evil with five classes according to the five colors of Magic, you'll be finding your own path through the exotic lands.
Combat is fast and tactical in real-time with your spells being drawn based on the deck you've crafted. This isn't really a card game but it does still seem to be thoroughly Magic, though some aren't as happy with the action MMO approach and wanted something a bit more paced gameplay-wise.
You will be able to team up with two other Planeswalkers or go it solo, though this is still an MMO with overworlds and social hubs.
It's decent looking so far, Magic Legends does run the risk of being a bit run of the mill but it's Magic, and Magic fans should love this, and with the backing it has, it's more likely than not to work out any issues that crop up.
---
New World
For a big one, we've got New World by Amazon Games Studios. Heading to a supernaturally corrupted island to stop its spread, you end up stranded and have to find your way through a dangerous world. With a 17th century aesthetic but with magic, characters are classless and progression is skill-focused.
Servers are meant to support over a thousand players too, so things should be able to get pretty crowded. From what I've seen, there's a lot of resource collection, crafting, player housing, and questing as you would expect from an MMO nowadays, and there's plenty of action combat PvE and optional PvP if you're more into that. 50 on 50 fort sieges are also a thing for something bigger.
For a new MMO, it's generally looking okay and with Amazon's backing you can expect it to have plenty of resources to keep it going for a long time, but the main concern is if it's just gonna feel a bit generic and not have enough novelty or innovation.
After committing to a 2020 release, circumstances delayed it to 2021, which is now the year scheduled for full release.
We did get a look at the game through some early test phases, so gameplay isn't so mysterious now and New World could very well be the big success of the year by the looks of things.
---
Life Beyond  
The last main entry (but there are some bonus ones after this so stick around), it's Life Beyond by Darewise Entertainment. Social spaces in far-out places are the tagline for this sci-fi open-world MMORPG.
Travel the universe, teleport between worlds, and help build a society in a new space age for humankind, or just chill. The trailer shows off third-person action combat, building, vehicles, guns, aliens, and zip lines. Though at the moment they're just gonna go through closed Alpha and flesh out some features.
This has a lot of backing and the ambitions are big, plus there aren't a lot of sci-fi MMOs to choose from, so that alone might be the biggest selling point. Speaking of selling, of course, founders packs are available for sale already though be sure to know what you're getting.
Being version 0.8 towards the end of 2020, there is actually a possibility of a properly playable version coming out over the next year but what exactly the game ends up being and whether you're into it, well you'll just have to keep an eye on Life Beyond to know.
---
Read More: Free Games For Android And IOS for Low End PC