New Upcoming PC RPG Gam

es  
New Upcoming PC RPG Games are listed below. There are different New Upcoming PC RPG Games but we selected only 30 from them.
  Gamedec  
let's get started. Starting with cyberpunk, but not that one it's, "Gamedec" by Anshar Studios. Adaptive cyberpunk isometric RPG. That's what this is all about. You are a private detective in a futuristic setting, solving crimes in a virtual world of slavery and murder.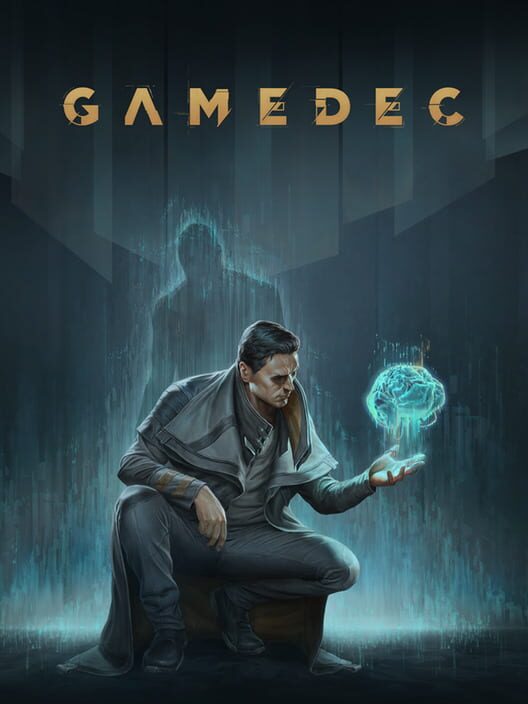 Now there have been many attempts at cyberpunk that I've experienced, and few have gotten it right in a way that really works. Some aren't able to balance the complexity and – depth of a cyberpunk future, with the relatability to us as players, and others just end up feeling awkward.
So far this is looking like it's going in the right direction the bits of voice acting and music seem good, writing is not bad, – but it's always hard to tell without – experiencing it. If you enjoy cyberpunk, have this in mind through 2020 when Gamedec is meant to be complete.
  Dark Envoy  
And then we have "Dark Envoy" by Event Horizon. As the human empire fights for dominance against remnants of the old races. Who is right and who is wrong is left in the dark as your journey begins. Inspired by the likes of Divinity, XCOM, and Dragon Age.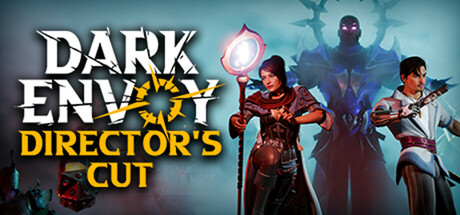 This is a nonlinear RPG with a freely explorable world, with mixed real-time and turn-based – tactical combat, layered with lore and strategy. Impactful choices are to be made here. Meanwhile, there are 15 classes, high replayability, and you can go it alone or in co-op Multiplayer, – and the Player Versus World mode where the second player tries to stop the first, which is kind of interesting.
It looks pretty good – generally speaking, but a lot depends on the writing to really give this game flavour and character. So we'll soon see what arrives in 2020 when Dark Envoy is meant to release.
  Realms Beyond: Ashes of the Fallen  
Going a bit more fantasy, we've got, "Realms Beyond: Ashes of the Fallen" by Ceres Games. Party based fantasy role-playing, with tactical turn-based combat and plenty of – dialogue. If you like the classic style of RPGs, then this one could be for you. Running on a custom isometric 2D and 3D – engine.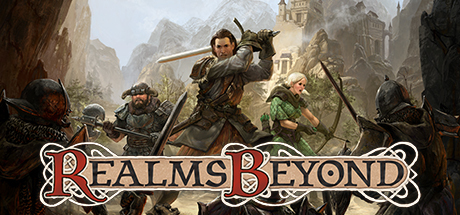 You'll be adventuring through a filled and complex open-world, with your party of up to six characters. Customizing, discovering, and battling. The engine is also going to be made available for you to create your own worlds and stories. So if the community is in a creative mood, – then we could have a lot of user-made gameplay here.
Having raised over a €130,000 in crowdfunding. There's a decent amount of backing for Realms Beyond: Ashes of the Fallen, and it's now looking at an early – 2020 release. So not too long if you're liking the look of this.
  Black Geyser: Couriers of Darkness  
In a similar vein, we have, "Black Geyser: Couriers of Darkness" by GrapeOcean Technologies. An isometric party-based and inspired by the classics. There's the expected multiple races, classes, and schools of magic. So this is going to appeal to a lot of people I'm sure. That's why it raised over €100,000 on Kickstarter.
Unfortunately, there hasn't been an update even on social media for several months at the time of making this video. Not a great look and sudden silence doesn't give confidence that the project is going well. They say a new update is coming in a comment – I saw, but not even a tweet has gone out for almost 5 months. Something I'd generally avoid doing when you're developing a game publicly.
We can hope that Black Geyser: Couriers of Darkness picks up again, and we'll see a completed game over the next year or so… hopefully.
  Wigmund. The Return of the Hidden Knights  
Next up we've got, "Wigmund. The Return of the Hidden Knights" by The Scholastics. Find your way through an open-world RPG to uncover the secrets of the hidden knights.
What might look like just a hack and slash at first glance? They're clear that this is story-driven with complex dialogue trees, and aims to provide a balance between narrative and combat. And quests are meant to have consequences on the game world. You can tell combat is a skill-based kind of being like a "Souls" like, but not quite as intense.
And of course, there is dodge rolling, and the idea that encounters won't be the same every time, since combat is more fluid. Fighting its way to a mid-2020 release. It'll be interesting to see how well the story and lore fit into all the action in Wigmund. The Return of the Hidden Knights.
  Odd Gods  
Going a bit more pop culture. It's "Odd Gods" by Inn Between Worlds. A unique-looking 90s-style RPG centered around – subcultures with a B-movie quality, not that "bee" movie. Music, space, time travel, and facing your pop culture demons.
Classes based on said cultures like skateboarder, goth, raver, jock, and nerd along with a music genre-alignment system. It's a little hard to decipher what gameplay is actually like here.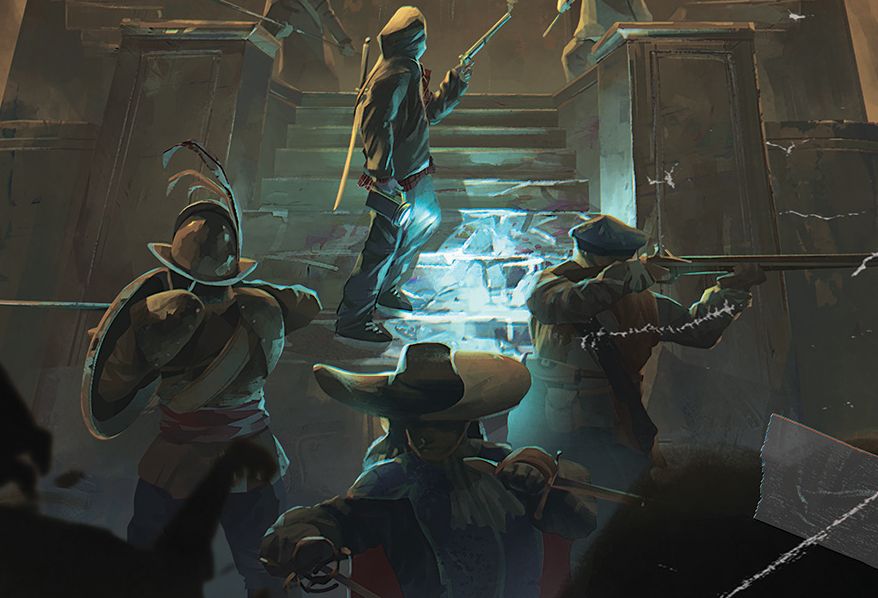 Combat is purely tactical without stats, – and there's a heavy focus on branching narratives and multiple endings. This indie CRPG does sound like something new, and – especially attractive to those of us who are into geek culture.
Narrative-focused isometric RPGs haven't always been the greatest in every attempt and with the recent success of Disco Elysium. But I did a list last year. Standards and expectations are pretty high for dialogue and narrative.
This kind of game could end up being generic or lackluster though, – if they don't really nail what they're going for. But we'll see if Odd Gods can become the cult classic it's trying to be. Going a bit post-apocalypse.
  Encased  
We have, "Encased" by Dark Crystal Games. Inspired by the original Fallout games. Fight enemies, explore the wasteland, level up your character, and join a faction in this – turn-based sci-fi RPG. When we looked at this last year that wasn't much gameplay, and it was looking a little rough.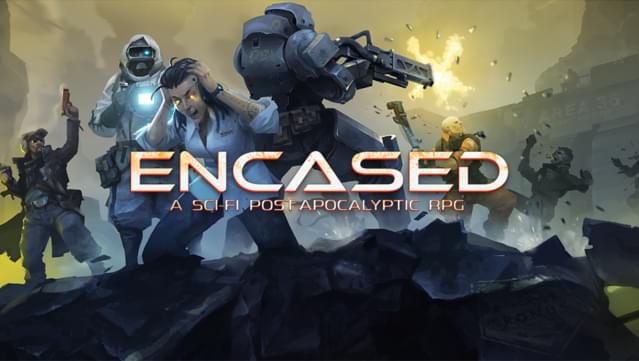 The good news – is that it was released into early access in 2019 and it was a bit of a niche hit. Garnering very positive reviews on Steam, and it's still aiming for a 2020 completed release date.
It's looking a lot better overall too. Early access has about 10 hours of gameplay if you want to check it out now, – but you can wait until it leaves early access and Encased is finished off with – two additional acts to play through.
  Broken Roads  
Speaking of games inspired by Fallout it's, "Broken Roads" by Drop Bear Bytes. An isometric post-apocalyptic world inspired by Fallout, which was inspired by Mad Max, and this one is – authentically set in the wasteland known as Australia.
Up to six party members will be in your hands as you adventure through a – content-rich landscape and fight through adversaries using turn-based tactical combat.
Morality and philosophy are a huge focus of the game, even having a moral compass mechanic, – where your character's worldview would be enforced somewhat. Though they're still working on exactly how it'll function.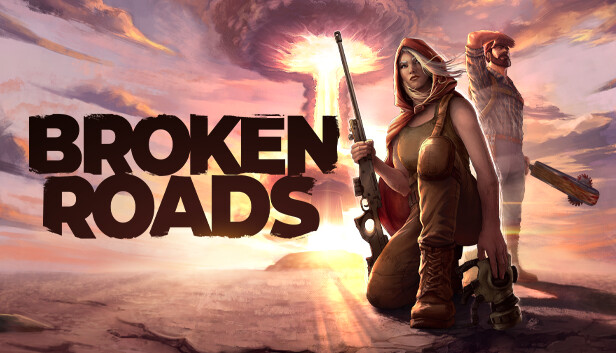 Visually, the hand-drawn art does look a bit rough at the end of 2019. But still pretty nice to look at, and it'll probably be refined further through development.
Planning for a 2021 release. It's got a bit of a way to go before it's ready, – but if they take their time and get this right, we could have a real special RPG in Broken Roads.
  Wasteland 3  
And of course, we can't ignore the most notable Fallout successor, "Wasteland 3" by inXile Entertainment. Wasteland 2 was kind of a spiritual successor to Fallout 2, as Fallout 3 went in a completely different direction, and now we go to – a snowy version of the apocalypse in the third installment.
This is a party-based role-playing game, with vehicles, environmental dangers, and a more fluid combat system. You can play solo or co-op as you build up your base and explore the savage lands of frozen Colorado.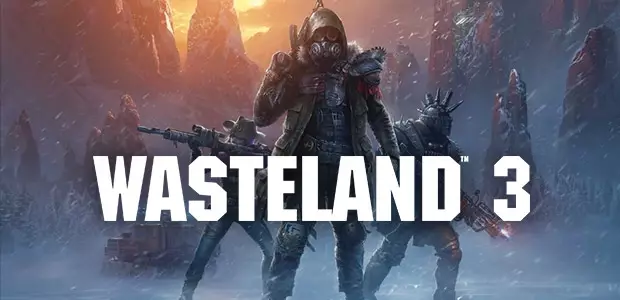 A new dialogue system is here too, and it's all fully voiced, which is always nice but often limits how fluid – conversations can be. It was originally intended to release by late 2019. But as I guessed last year there was a delay and the new release date for Wasteland 3 is the 19th of May 2020.
  Death Trash  
We're going a bit more pixel art now and I'm still loving the name of this one. It's "Death Trash" by Crafting Legends. It was a game that stood out when he was first announced. This pixel art – post-apocalyptic punk RPG, filled with cosmic horrors, strikes a chord with many.
It's a mix of cyberpunk horror, – black humor, and shotguns. You can explore a semi-open world with your own customized character, engaging in melee and ranged combat, steal things around, – crafting, and using your social skills to survive the unique, and horrific beings and people you're going to encounter.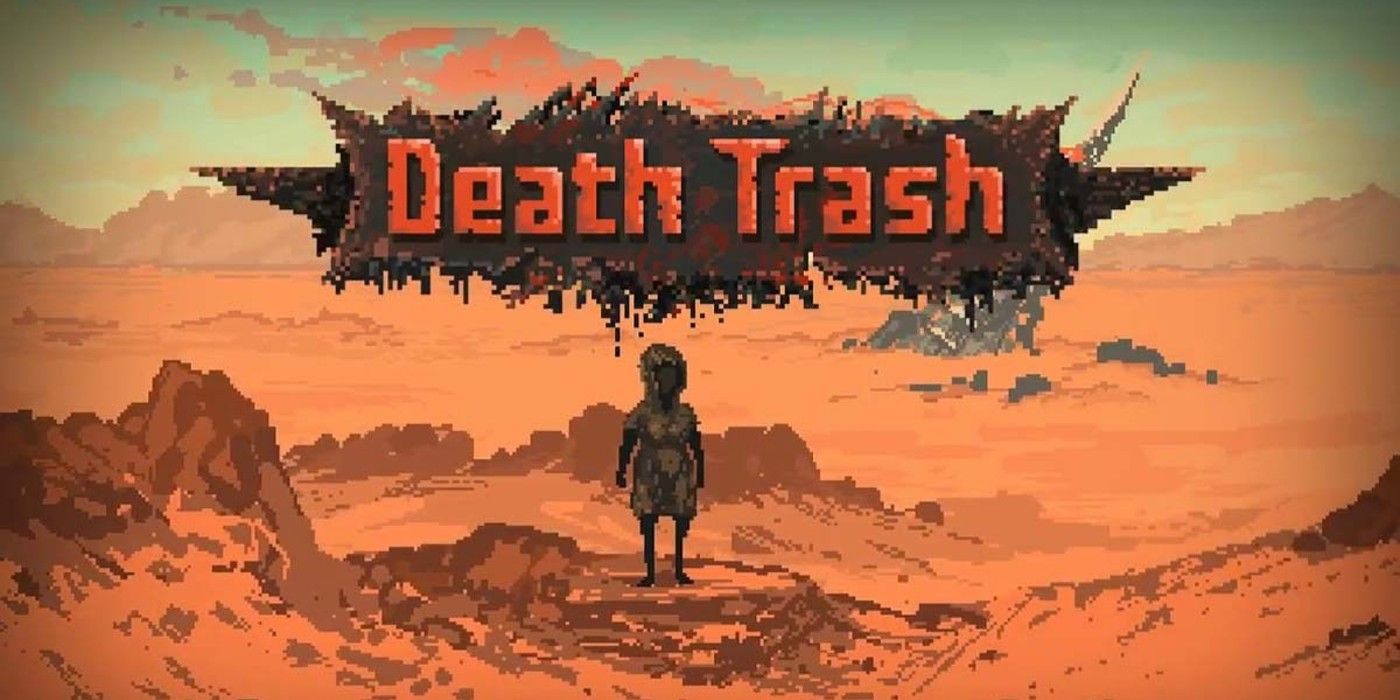 It seems pretty amazing overall, – but obviously, the theme is not for everyone, and if done wrong this kind of approach can get tiring after a while. So it's up to great writing to keep it fresh. Looking to enter early access by early 2020. We'll finally be getting our hands on this monstrosity, and see if Death Trash plays as good as it looks and sounds.
  The Iron Oath  
Next up we've got, "The Iron Oath" by Curious Panda Games. A turn-based tactical RPG involving recruiting of party members and embarking on missions, in a dark fantasy world.
That world is also large and dynamic with multiple regions and over 50 hubs, with cities that can be captured, destroyed, and rebuilt. There's also guild management, character development, and dynamic dialogue where your choices are meant to matter.
I know by this point that pixel art isn't for everyone, but this looks pretty nice for the style after raising just under $100,000 on Kickstarter. This has been in development over the last year and is now looking at a – 2020 release date, and it does seem to be shaping up nicely so far So if The Iron Oath is your thing, you shouldn't have to wait too much longer for it.
  Iratus: Lord of the Dead  
Looking a bit like Darkest Dungeon, it's "Iratus: Lord of the Dead" by Unfrozen. Here you play the bad guys trying to get out of the dungeon. It's a new take on the style. This is a turn-based tactical roguelike RPG set in a dark-fantasy universe, where you're leading an army of undead to help a necromancer reach the surface.
Craft minions, master a deep combat system, and drive your enemies insane. Also has to be said Darkest Dungeon 2 is on the way, – but nothing real has been revealed so far after a year since the announcement. So it's a bonus game this year. But it is a consideration in terms of competition.
However, this one has been early access since mid-2019 with many very positive reviews on Steam. So people are liking this so far, and Iratus: Lord of the Dead should be completing its development in – 2020, as it manages to break through early access.
  Vagrus – The Riven Realms  
Similarly, we have, "Vagrus – The Riven Realms" by Lost Pilgrims Studio. Also following the format of Darkest Dungeon. In this one, you embark on a perilous journey – across a realm devastated by an arcane cataclysm.
Trade, fight, and explore as the leader of a traveling company in search of success. Combat is turn-based and positioning is important to your tactics. Meanwhile, you'll be recruiting unique companions and managing resources. It's a crowdfunded one, so far raising over – $50,000 on Figg and overall it looks decent.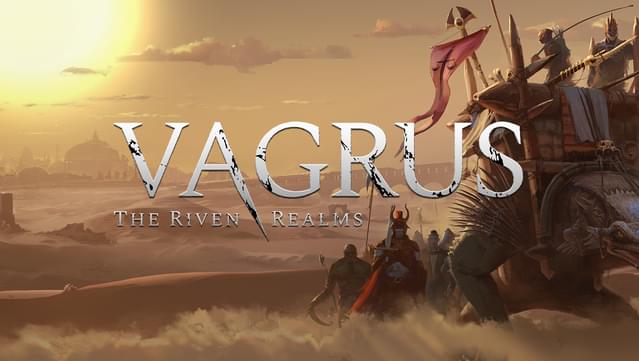 But with the competition, it has in the last game on this list, or just with Darkest Dungeon being out there. It's hard to tell if this one will be able to hold its own right now. There is a demo available on their Discord though if you want to get an early look. The full release is coming to steam in 2020, and we'll know for certain how Vagrus – The Riven Realms will position itself then.
  King's Bounty II  
Continuing with tactical RPGs it's, "King's Bounty II" by 1C Entertainment. Offering a fresh take on the game with immersive RPG choices and complex tactical battles.
You'll be journeying through the story, developing one of three unique characters using an ideal system, and – combat will have you taking advantage of the landscape. Using the strengths of unit types and encountering surprise mid-battle.
Events Overall, it's promising a blend of realism and fantasy, and so far it looks pretty good, though, – more gameplay videos would help clarify exactly what this is going to play like. I'd be cautiously optimistic – with King's Bounty II if it's something you're looking forward to, and is aiming for a – 2020 release, so we shouldn't have to hold our breaths.
  Solasta: Crown of the Magister  
Now roll for initiative its, "Solasta: Crown of the Magister" by Tactical Adventures. Classic tabletop RPGs are the primary inspiration here, in this turn-based tactical RPG with vertical – environments to explore.
Make choices as your team adventures through a mysterious and dynamic world, but much is left to the dice to decide. Tabletop might be more of a niche for video games, but this has got a lot of support raising almost $250,000 on Kickstarter.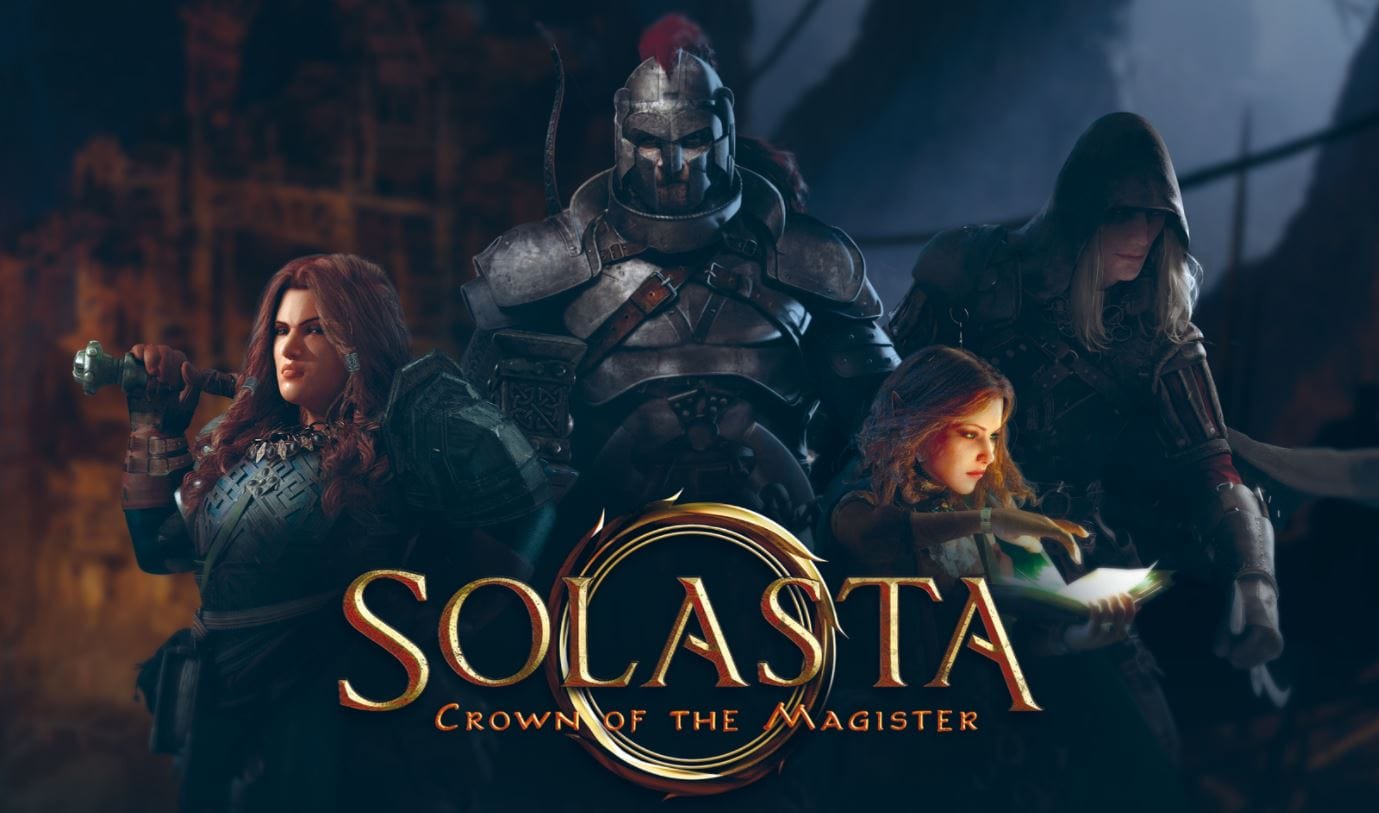 Hitting all but one of their stretch goals, development should continue smoothly after that. Though it does have a 'when it's ready' release date, so we don't know exactly when we'll be able to play it.
But we could expect something tangible by 2021. If you too are attracted by – old-school RPGs particularly with the SRD 5.1 ruleset, then go check out Solasta: Crown of the Magister.
  Cris Tales  
Now for more of a JRPG direction with, "Cris Tales" by Dreams Incorporated and SYCK. An artistically beautiful RPG love letter to classic JRPGs.
The unique thing about this besides the hands-drawn 2D art is how you can peer into the past, act in the present, and – see the future all at the same time.
Making decisions and seeing their consequences together. Strategic turn-based combat with time elements, a story to uncover, and a gorgeous world to explore are what's being promised. It looks amazing though, how engaging the gameplay is going to be on release depends.
Worst case scenario at least – it'll be a pretty thing to look at, but if they pull off gameplay too, then this could be a favorite of many. Peering into the future at a 2020 release date. We'll be able to jump into Cris Tales soon.
  Edge Of Eternity  
Continuing with another JRPG it's "Edge Of Eternity" by Midgar Studio. Wage epic turn-based battles as you search for a cure to the all-consuming – corrosion that faces your world with destruction.
This is a JRPG that provides a gorgeous world to discover, a deep combat system, a cast of – charismatic characters to converse with, and the mod kit is provided too.
So the community can build their own worlds and tell their own – stories. Being a JRPG, it's going to have that feel to it, – so if you're more of a Western RPG fan this might not be for you. But what we've seen so far does look quite pretty and overall nicely polished.
In early access since 2018. It's been a while. But it should still be on track for a 2020 release. Reviews have been very positive so far, and big updates are still coming to the game. So Edge Of Eternity should be on the last leg to completion at this point.
  Isles of Adalar  
And then we have, "Isles of Adalar" by Peakway Software. Saying it's one part RPG, one part – RPG maker. This is a game and world builder in one, with the hopes of not only you enjoying – creations, but creating too. Play the game in the first or third person, Alone or in co-op with quests, combat, dialogue, lock-picking, dungeon delving, and all the other expected fantasy RPG things.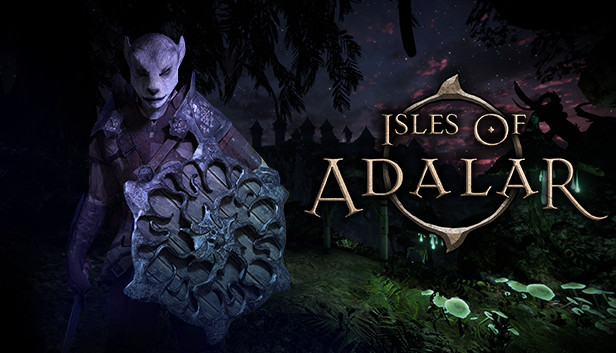 Modding is also an integral part of it. So what could be created might be entirely new things if the community gets into it, and actually starts putting out quality content.
Whether this becomes something like the Elder Scrolls in terms of user-made creations, or if it's left stagnant depends on us.
That means there is some pressure on people making new things, but there is a game itself in there to play either way. So we'll either get a game or much more with Isles of Adalar, when it releases where the current target is July 2020.
  Hytale  
Next up with something a little blocky, it's "Hytale" by Hypixel Studios. Adventure and creativity. A sandbox game with the depth of a full – RPG is what's being promised in a fantasy world of tall towers, – deep dungeons, and blocky building.
Clearly inspired by Minecraft, – the blocky art style will put off some, but there are a lot of people who love this for its gameplay. Designed for customization, minigame creation, and competitive play from the start.
This could be a kind of arcade RPG for players and a creative tool for creators. Even including cinematic controls for videos.
There are a lot of games trying to compete with Minecraft though, and Minecraft is actually coming back into mainstream appeal. So it's a tough competition. If you're interested have a closer at Hytale, to see if it's the alternative you're looking for.
  The Waylanders  
And then we've got, "The Waylanders" by GATO STUDIO. A group management RPG inspired by Baldur's Gate and Dragon Age. Expect 40+ hours of gameplay, with multiple endings. With a unique mechanic of time traveling through Celtic and Medieval eras.
Five races, 36 classes, and plenty of – customization and options are available for you to play your way, through this mystical world, with in-depth companions, facing challenging – formation-based tactical combat.
The unique thing really is the time aspect here, as you'll be exploring the same locations at different times. So things can be significantly different, and being untethered from time will mix things up a bit.
This raised over $160,000 on Kickstarter. So it's generally well funded for an indie game, and if managed well that amount of money can go a long way. The Waylanders is aiming for a 2020 release, and we can get to traveling through time then.
  Knights of Light  
For one that's setting its sights high, it's, "Knights of Light" by RUMBLING GAMES STUDIO. This is an ambitious indie project, – that's a historical RPG taking place within 400 square kilometers of Iraq in the 600's. Planning for 60 hours of gameplay with two expansions to follow.
Diverse combat with multiple weapons, individual skill trees, and survival mechanics. Honestly, from what they've shown off – it looks great, but I would be concerned about its development and whether they'll actually be able to deliver.
It's a big idea from a relatively unknown studio, – and we've seen a lot of projects fail to reach their goals, or even release over the years.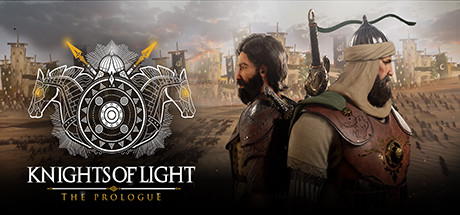 They also had a Kickstarter that didn't reach its target, but it's said to be pushing towards an early access release anyway. I would keep Knights of Light generally in mind over the next year, and see how much progress they make.
  Mount & Blade II: Bannerlord  
Then we'll know a bit more about the state of this game. Can you believe it, it's "Mount & Blade II: Bannerlord" by TaleWorlds Entertainment. This is actually becoming playable after years of waiting, – the new Mount & Blade is arriving, still not in full as it's just early access.
But we'll finally be able to know if this is actually gonna be a good game. Which I'm sure many of us are expecting. We've been watching this for so long.
I'm not gonna go too much into detail, but you'll be riding around on a horse becoming more powerful, – conducting sieges, there's a class system, there's multiplayer, and economy along with trading is a part of the game.
It's meant to be a whole epic mix of strategy, simulation, and of course role-playing, and if it doesn't deliver it's going to be – massively disappointing because of how invested everyone is in it.
But at least we can get to being a lord in Mount & Blade II: Bannerlord when it releases into early access in March 2020.
  Elden Ring  
Then we have, "Elden Ring" by From Software. From the minds behind Dark Souls, Bloodborne, and Sekiro, with the addition of George R. R. Martin of Game of Thrones fame. This is going to be a new, "Souls" like game. Where we can expect a brutal world with complex characters and law.
Not too much about it is known at the time of writing this Article. But it's said to be a return to being more RPG, with character creation and weapon-based fighting styles.
Plus it's going to be a more open world than any previous game. Although Sekiro was liked by many, – it did catch several souls fans off-guard.
As it was just a different kind of game, and not really being considered RPG enough. Time will tell if Elden Ring will fulfill that Dark Souls desire, or be something else entirely.
  Dying Light 2  
And then hiding in the darkness and maybe a little bit unexpected in this list. It's, "Dying Light 2" by Techland. In a world overrun by – infected, with the last human settlement trying to survive. You have unique abilities that make you a valuable commodity.
I know this one isn't something that some would expect in an RPG list considering the first game. But the sequel to Dying Light is taking on the RPG side of things a lot more seriously.
Leveling, main and side quests, and more dialogue are here. Meanwhile, they got the renowned Chris Avalon on the project to help the choices – you make have more significant consequences, and the dialogue and role-playing just be written a lot better.
There is still parkour and zombies of course, but after spending some time reading about the game. I do feel that Dying Light 2 manages to be RPG enough to be listed here.
I know some of you won't agree but no worries. It's here for those who would appreciate its mention, and now onto the next one.
  Vampire: The Masquerade – Bloodlines 2  
It's still a bit brutal herein, "Vampire: The Masquerade – Bloodlines 2" by Hardsuit Labs. Set in Seattle and is all about vampires. You're caught in the middle as you uncover the sprawling – underworld, and form uneasy relationships with the creatures who control the city.
Combat is fast-paced melee action, and your power will grow. Though, – remember to try to not lose your humanity along the way.
The original game is considered to be very high in terms of good RPGs, though – never really found success as it kind of released on the same day as Half-Life 2. With the original writer back on the project, we can hope the narrative here manages to exceed its predecessor.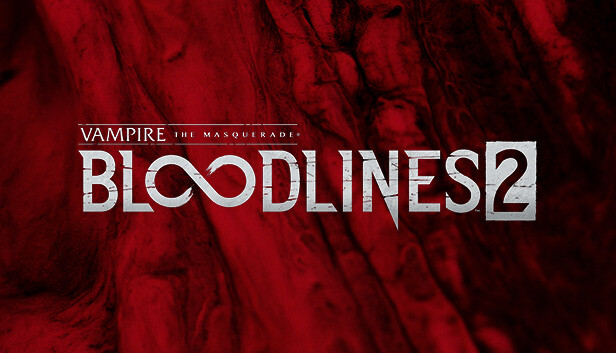 As a note, this is published by Paradox, so we can expect DLC and additions for this, and there are already – choices to be made when buying the game, as there are multiple editions, pre-order bonuses, and the season pass. Sneaking towards a 2020 release date you can keep an eye on – Vam
The Masquerade – Bloodlines 2, and figure out whether this is one you'd like to get into.
  Starfield  
And then with very few details, it's, "Starfield", and the "The Elder Scrolls VI" by Bethesda Game Studios. We know The Elder Scrolls VI is on the way, but the next big Bethesda project is supposed to be Starfield.
A new – sci-fi space RPG, but honestly – there just isn't that much we can say about it. Since Bethesda is a company that likes to make late announcements and reveals. I'm not giving them two spots on this list since they're not revealing anything. So both of them together seem fair.
With the new generation of consoles arriving at the end of 2020, – there's a high chance that Bethesda will confirm one of these games for them over the next year.
But with the Fallout 76 endless debacle on their hands. We can only guess the state of Starfield and The Elder Scrolls VI, right now and how they'll be on release.
  Cyberpunk 2077  
Now I mentioned cyberpunk right at the start of this list – and of course, we have, "Cyberpunk 2077" by CD Projekt RED. An open-world action-adventure, where you can create your own character and explore a megalopolis, – obsessed with power, glamour, and body modification.
You play a mercenary outlaw, after an implant that's the key to immortality. But as expected things don't go according to plan. After years of waiting, details, footage, and gameplay have finally been revealed for Cyberpunk, – and there's a lot of hype around it.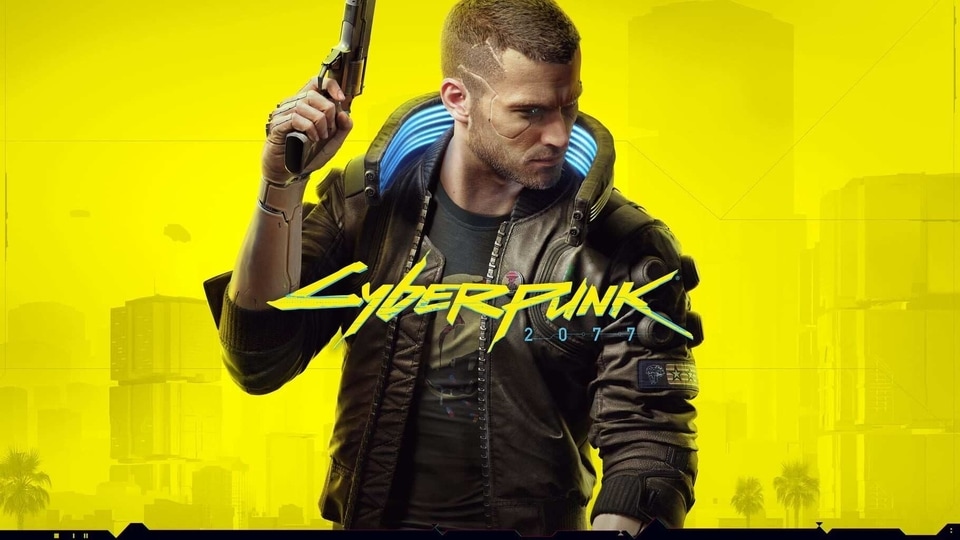 It's important to remember that it's not going to be a perfect game for everyone. As no game is, but there's enough out there for you to know whether you're getting it or not. Targeting an April 16th, 2020 release, it won't be long until you'll be able to augment Cyberpunk 2077 – into your gaming library and see if it really is breathtaking.
  Baldur's Gate III  
Then going a bit more old-school. It's, "Baldur's Gate III" by Larian Studios. An ancient evil has returned to Baldur's Gate. To devour it, and you'll have to party up to defeat it.
With the goal of being a grand adventure. Staying true to  (Dungeons Dragons), important decision-making, and a highlight on mind flayers. You'll be able to play solo, in a party, or with friends exploring and experimenting, in what should be a proper RPG experience.
Expectations for a new entry to the series are incredibly high, and Baldur's Gate 2 was released two decades ago in 2000. So, hopefully, Baldur's Gate 3 really does deliver on all the promises, and it innovates on the series without – losing the secret sauce of what made the originals great.
  Path of Exile 2  
And the penultimate entry is an action RPG with, "Path of Exile 2" by Grinding Gear Games. 20 years have passed since the death of Kitava, and corruption is already spreading. Although not technically a new game.
This seems to be a new approach to – expansions that we're starting to see, more than an expansion, less than a sequel, more than a mega patch or DLC, – less than a whole new game.
Either way Path of Exile 2 is no small addition, and at least content-wise it's a whole new game amount of stuff. New classes, a new skill gem system, new gear, and the overhauling of existing systems. All over a "7-Act" storyline.
Beta is planned for 2020, so we'll see if it can hit that goal. And I'm sure all Path of Exile fans are excited about this, and hopefully, it's as significant as it's making itself out to be.
  Diablo IV  
And for the final main entry, I'm gonna cautiously talk about "Diablo IV", by Blizzard Entertainment. Lilith has returned and things aren't looking so nice for Sanctuary. After a generally unpleasant time for Diablo announcements in 2018. 2019 brought the official news of Diablo IV.
Seeming to be returning to its roots with a much darker world, this action RPG is the latest one in the genre-defining series. Barbarian, sorceress, and the return of the druid class have been confirmed for an open world with dynamic dungeons.
There is so much hype and expectations from this one. Especially considering how Diablo III isn't as well-liked and went through things like the auction house.
So, many are hoping that Diablo IV is going to sidestep past mistakes, and for the most part, avoid new ones. Oh, so I'm aware of the controversy surrounding Blizzard at the moment. And this isn't really the place to be discussing that though if you're curious, you should go look those up.
---
Read More: Download Cyberpunk 2077
  Bonus Games  
All right now for over 30 bonus games. And now for some other notable action RPGs and hack-and-slash games – starting with "BioMutant", which is supposed to be released in 2019. It still says 2019 even though it's now November. and it doesn't look like it's got a release date.
"Stoneshard", it's a turn-based RPG with unrestricted character development in a grim medieval world.
"Wolcen: Lords of Mayhem". A hack and slash with no class restrictions.
"Dreamscape". A dynamic ARPG roguelike that's a blend of brawlers, top-down shooters, and dungeon crawlers. "Last Epoch". Combining time travel, dungeon crawling, and character customization as a focus.
"Eitr". An action RPG built around exceptional combat and formidable challenges in a mythological Norse world. "Creature Keeper". Befriend, raise, and fight alongside creatures.
"Bloom: Memories". An action RPG where killing is optional, so that's a little different. "Quote". In early access, and has a hand-drawn world where you burn books?
"Kingdom of Night". Hunt creatures in an 80s Arizona suburb, "Undungeon", an action roguelike RPG with dynamic fighting, and unusual mechanics.
"West of Dead". A twin-stick action RPG shooter with a Wild West theme. "HellSign". This is an investigative ARPG where you face Horrors from the afterlife.
"Sword Art Online: Alicization Lycoris". This is an anime-action RPG from Bandai Namco. "Tales of Arise", is another anime action RPG.
"Dragon Ball Z: Kakarot", is again an anime action RPG, – but it's Dragon Ball, so a lot of people are excited about this one. And then there's "Project F", which is Riots' new mysterious action RPG. We don't know too much about it, and then for a couple – of dungeon crawlers, we've got, "Conglomerate 451", – it's a grid-based dungeon-crawling roguelike set in a cyberpunk world.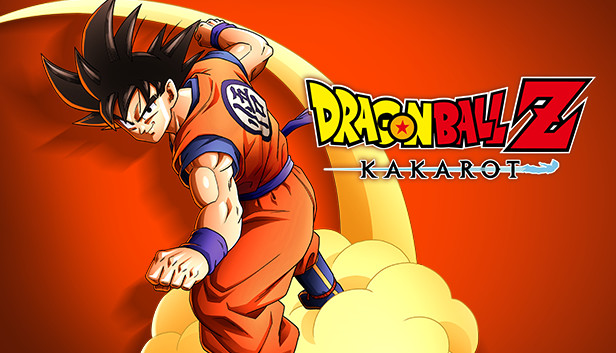 We also have "Vaporum", another grid-based dungeon crawler, – but it's a steampunk world. And then for some extra Souls-like games. We have, "Alaloth: Champions of The Four Kingdoms". This is an isometric Souls-like and is supposed to be released in 2019, – but again in November and it doesn't look like it's got a release date. "Hell Point", it's a dark sci-fi Souls-like, set in the aftermath of a quantum cataclysm.
"Shattered: Tale of the Forgotten King". This has challenging boss fights and is inspired by Dark Souls and Shadow of the Colossus. And then one more "Eldest Souls", it's a pixel-art Souls-like where you explore a vast forgotten citadel. And before we end there are some RPGs that are on the horizon, For example, the "Final Fantasy VII Remake", which is releasing on console, and it'll probably come to PC later in 2021 or 2022. "Fable 4", it's probably still a couple of years off.
"Elex 2", there's nothing to show but apparently it's in development. "Lords of the Fallen 2", the development was delayed and then they got new – developers in, and then they did it again with a second set of new developers. So it's unclear if this will ever finish.
"Witchbrook", which will not be released in 2020, and only a design document has really been revealed. "Winterfall". It was supposed to release in 2019, – but was significantly delayed and lacking updates. Alpha and Beta are still planned first. "Darkest Dungeon 2", was announced a while back but hasn't really shown off anything. So not much to talk about at the time of making this video.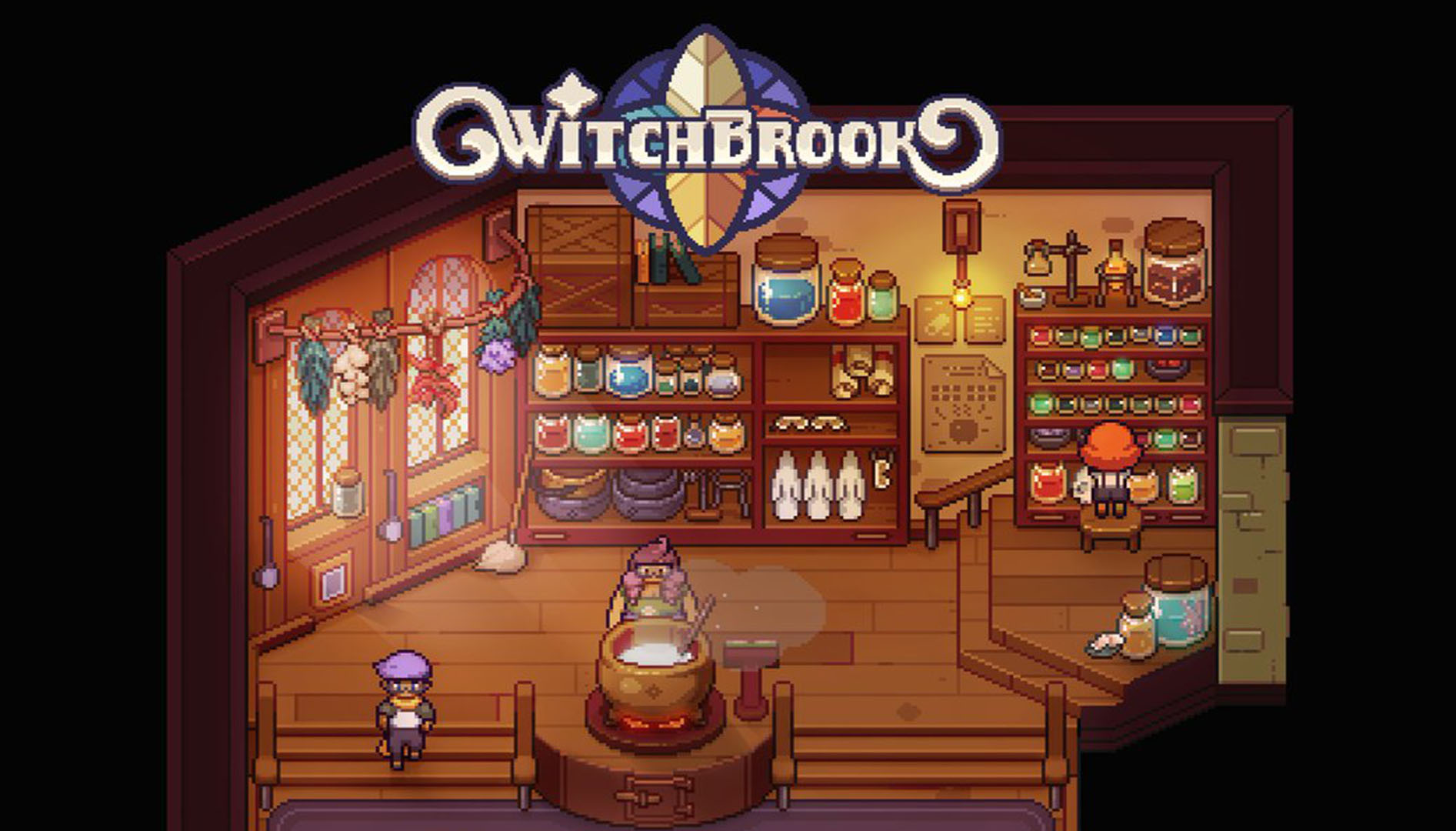 "Dragon Age 4", is loosely slated for a 2022 release. Once Lost Games is creating some kind of Daggerfall spiritual successor, but they haven't officially announced it yet, – and they say they've got a long way to go. So we'll see how that shows up over the next year. And Obsidian is hiring for the next world-class – RPG that they're working on "Grounded", a survival game for now.