There are many Online Games Of Shooting which have been ruling and getting famous among Gamers. Online Games are of different types such as Battle, Arcade, Casino, Card, etc.. Nowadays Streamers has been playing a different Kind of Game.
1. FIFA 20
2. Diablo 3
3. Overcooked 2
4. Counter-Strike: Global Offensive
5. Red Dead Online
6. Tetris 99
7. PUBG
8. Dead by Daylight
9. Call off Duty
10. FreeFire
11. Roblox
12. Minecraft
  Online Games Of Shooting:  
Some of them are:
1). Pubg Mobile:  
Developer: PUBG Corporation
Format(s): PC, Xbox One, PS4, iOS, Android
PUBG Mobile is the Most successful Game with 100 Million Downloads on Google Play Store. It is an Online Battle Royale Game developed by PUBG Corporation. This Game is very Enjoyable. In this game, There are Many Maps to play around with within Classic mode, Arcade Mode, and Evoground mode.
In Classic mode, There are various Maps such as Erangle, Shanok, Miramar, and Vikendi. Arcade mode contains various Maps such as Sniper Training, Quick Match, and War. In Evoground mode, There are also various Maps such as Team Deathmatch Mode(TDM), Zombie mode, etc.
Each match starts with 100 players parachuting From a plane. There are map size is (8X8) km, (6X6) km, and (4X4) km. In this Game, We can experience both the First-person perspective and Third-person perspective.
2). Call Of Duty:  
Call Of Duty is a First-person Video Game that was Focused on a set of Games in World War II but more Modern Series of this game has been released.
This game has been developed by different Company which were Infinity Ward, then Treyarch, and then sledgehammer Games. Recently Call of Duty new Version Update v1.1.10  in Mobile contains many additional Features.
There are various Maps to experience the smoothness and realistic features. The requirement of this game is shown below:
3). Free Fire:  
Garena Free Fire is a battle Royale game that was developed by 111dots Studio and published by Garena. Free fire is a Survival Game where 50 People jump into an Island. Players after landing in the Island search for a gun to kill their Opponent team.
We can play solo duo and squad as a player choice. It contains two maps which are Bermuda that a player can choose from the beginning.  18 Different types of Weapons are place in Freefire. Freefire is the most popular Games of 2020 which has more downloads than PUBG Mobile.
  Adventure Games:  
4). Minecraft:   
Minecraft
developer's name was Markus Persson. Copyright of this game comes under a Mojang Company in 2011 and was Purchased by Microsoft in 2014.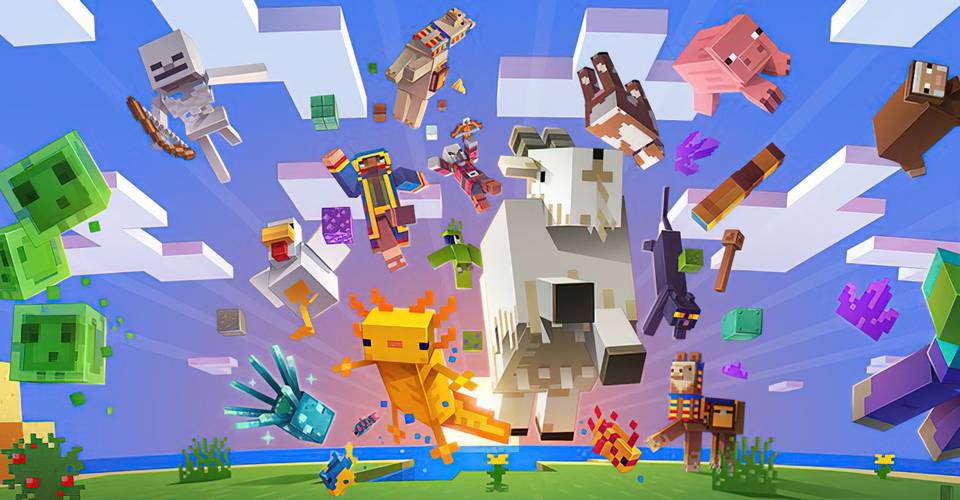 Over 180 million Copies has been a sale across all Platform up to 2019. Over 112 Million monthly active players. This game can now be available in the browser for a 10-year achievement. Players can Explore an Intentionally blocky, pixelated, 3D World.
5). Roblox:  
Roblox allows user to design their games and can play a variety of games. This game has 100 Million Monthly Active players.
In Roblox, you can buy clothes and a premium membership can sell clothes. It was Officially launched on first September 2006 and on December 11, 2012, an iOS version of Roblox was launched.
Read More: Top-10-pc-games
Read More: Free-mobile-games