PMPL Super weekend Standing  
There is a total of 20 teams who will play 8 matches in 2 days. The teams standing in the Top 16 will move to Super weekends. There will be 3 weeks of action.
There will be league 2 days and 3 days Super weekends in One week. The points collected on Super weekends only will be considered for qualification to finals.
Here is the Overall Standing of PMPL Super weekend youth Asia.
  PMPL South Asia League Play  
South Asia's PUBG MOBILE throne calls for a new Champion, PUBG MOBILE Pro League South Asia Season 4 will decide the best of the best from the top 20 teams representing Pakistan, Bangladesh, Nepal, Mongolia, and Australia. The contenders stand a chance to win from a massive prize pool of $150,000.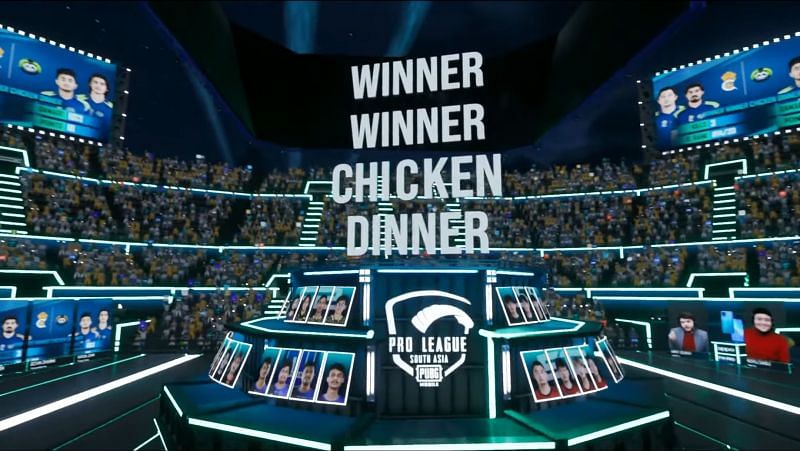 Schedule of PMPL League  
Match 1 – Erangel – ABCD
Match 2 – Sanhok – ABCE
Match 3 – Erangel – ABDE
Match 4 – Sanhok – ACDE
Match 5 – Erangel – BCDE
Squads Competing:
  Group A  
DRS GAMING
Vibes Esports
SEAL ESPORTS
i8 Esports
  Group B  
ZEUS ESPORTS
PN CREW
R3D Esports
Venom Legends
  Group C  
7Sea Esports
Stalwart Esports
A1 eSports
Ruthless Aggressive Warriors
Group D
DEADEYES GUYS
HIGH VOLTAGE
Wizzes With Vibes
BABLU x CLARITY ESPORTS
  Group E  
Trained To Kill
Future Station 1952
S9 Esports
Paradox
  Prize Pool Breakup  
1st Position: $10000
2nd Position: $6500
3rd Position: $5000
Every Chicken Dinner in Super weekend awards $1000 to the winning team!
MVP of the Tournament: $1000
Read More: Best Diamonds Earning Apps for Free
Read More: Best UC Earning Apps for Free