SAFF Championship Points Table  
SAFF Championship 2021 is starting off on October 1 in the Maldives. The tournament will progress to October 16 with the top 2 teams from the round-robin league playing the final.
The opening match of the SAFF Championship 2021 will be played between Bangladesh and Sri Lanka at National Football Stadium. The opening match will be played by the match between defending Champions Maldives and Nepal.
SAFF Championship Points Table
It seems like Nepal will be playing final for first in SAFF Championship, they only need a win against India or Bangladesh, they will be in the final. They have already shown their aggression by winning the Maldives on their home ground, lets hope and see what happens.
SAFF Championship Points Table is very important for all teams if teams have enough points only they can qualify to finals.
  Venue  
All matches in the 13th edition of the SAFF Championship will take place at the National Football Stadium in Male, the capital of Maldives.
  Squads of All Team  
  India  
Goalkeepers: Gurpreet Singh, Dheeraj Singh, and Vishal Kaith.
Defenders: Pritam Kotal, Seriton Fernandes, Chinglensana Singh, Rahul Bheke, Subhasish Bose, and Mandar Rao Dessai.
Midfielders: Udanta Singh, Brandon Fernandes, Lalengmawia, Anirudh Thapa, Sahal Abdul Samad, Jeakson Singh, Glan Martins, Suresh Singh, Liston Colaco, and Yasir Mohammad.
Forwards: Manvir Singh, Rahim Ali, Sunil Chhetri, and Farukh Choudhary.
  Maldives  
Goalkeepers: Mohammed Faisal, Mohamed Shafeeu, Ali Najih.
Defenders: Ahmed Nooman, Hussain Sifau Yoosuf, Haisham Hassan, Akram Abdul Ghanee, Samooh Ali, Gasim Sammaam.
Midfielders: Ashad Ali, Ibrahim Aisam, Mohamed Umair, Hussain Nihan, Hamza Mohamed, Ismail Eesa, Ibrahim Waheed Hassan.
Forwards: Hassan Raaif Ahmed, Mohamed Naaim, Ibrahim Mahdhy Hussain, Assadhulla Abdulla, Ali Fasir, Ali Ashfaq, Naaiz Hassan, Ali Haisham.
  Bangladesh  
Goalkeepers: Anisur Rahman Zico, Sahidul Alam Sohel, Ashraful Islam Rana.
Defenders: Topu Barman, Bishwanath Ghosh, Rahmat Mia, Tariq Raihan Kazi, Riyadul Hasan Rafi, Yeasin Arafat, Razaul Karim, Tutul Hossain Badsha, Mohammad Hridoy.
Midfielders: Sohel Rana, Jamal Bhuyan, Saad Uddin, Rakib Hossain, Atiqur Rahman Fahad.
Forwards: Biplo Ahamed, Mahbubur Rahman, Mohammad Ibrahim, Matin Miah, Suman Reza, Jewel Rana.
  Nepal  
Goalkeepers: Kiran Kumar Limbu, Deep Karki, Bishal Shrestha.
Defenders: Ananta Tamang, Dinesh Rajbanshi, Gautam Shrestha, Suman Aryal, Rajan Gurung, Kamal Thapa, Suraj Jeu Thakuri.
Midfielders: Ayush Ghalan, Bishal Rai, Nitin Thapa, Pujan Uperkoti, Santosh Tamang, Sujal Shrestha, Sunil Bal, Tej Tamang, Rohit Chand.
Forwards: Aashish Lama, Anjan Bista, Manish Dangi, Nawayug Shrestha, Suman Lama.
  Sri Lanka  
Goalkeepers: Sujan Perera, Prabath Ruwan Arunasiri, Kaveesh Fernando.
Defenders: Chamod Dilshan, Harsha Fernando, Sunil Roshan Appuhamy, Charitha Rathnayake, Duckson Puslas, Asikoor Rahuman.
Midfielders: Mohamed Musthaq, Mohamed Fazal, Marvin Hamilton, Jude Supan, Chalana Chameera, Kavindu Ishan, Dillon De Silva, Edison Figurado, Aman Faizer.
Forwards: Ahamed Waseem Razeek, Mohamed Aakib, Supun Dananjaya Wijesinghe, Rifkhan Mohamed, Mohamed Shifan.
  SAFF Championship 2021 Fixtures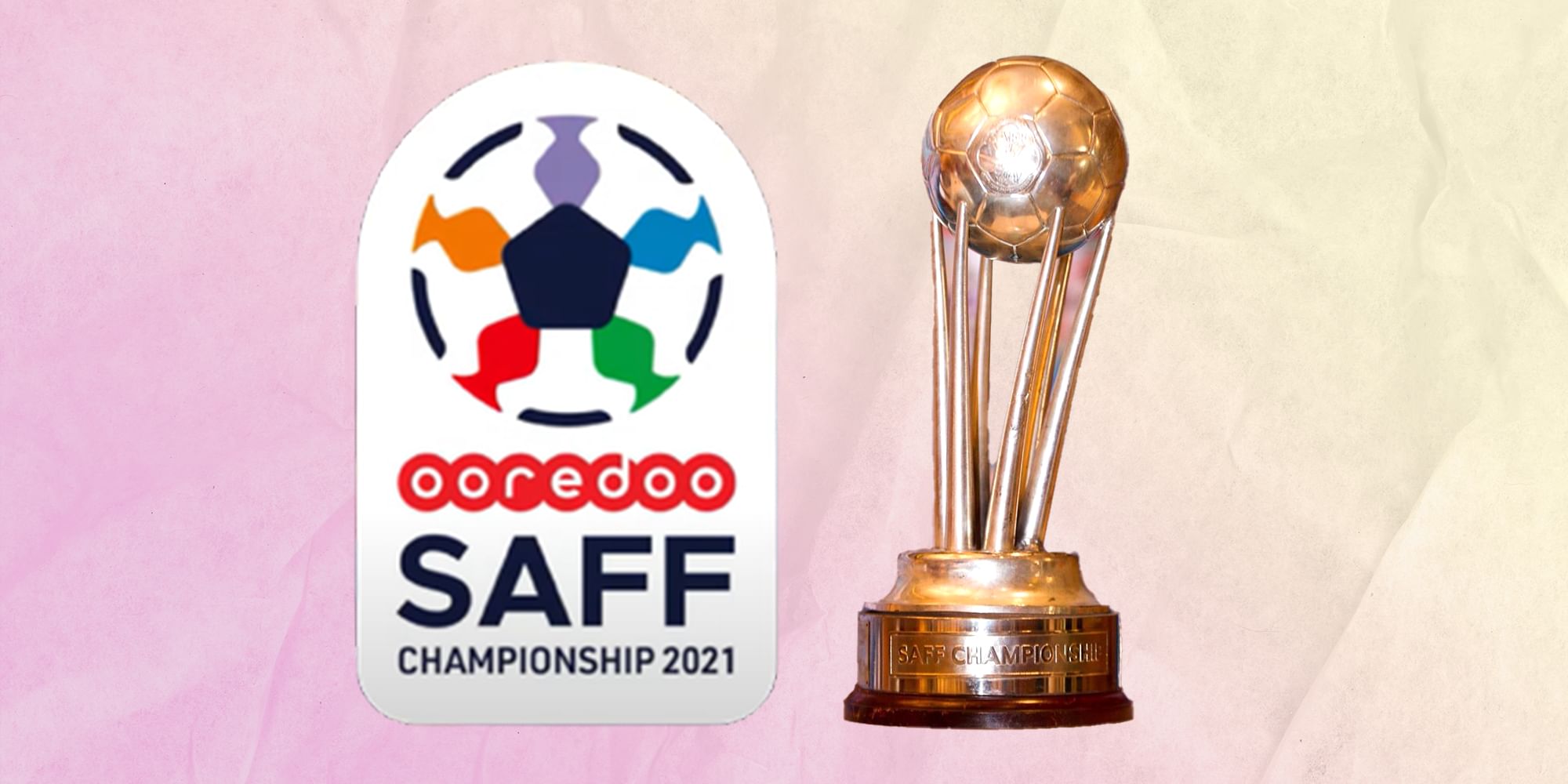 October 1, 2021 – 4:00 pm – Sri Lanka 0-1 Bangladesh
October 1, 2021 – 9:00 pm – Nepal 1-0 Maldives
October 4, 2021 – 4:30 pm – Bangladesh 1-1 India
October 4, 2021 – 9:30 pm – Sri Lanka 2-3 Nepal
October 7, 2021 – 4:30 pm – India 0-0 Sri Lanka
October 7, 2021 – 9:30 pm – Maldives vs Bangladesh
October 10, 2021 – 4:30 pm – Maldives vs Sri Lanka
October 10, 2021 – 9:30 pm – Nepal vs India
October 13, 2021 – 4:30 pm – Bangladesh vs Nepal
October 13, 2021 – 9:30 pm – India vs Maldives
  Live Streaming TV Channels  
Public Service Media (PSM) has brought broadcasting and distributing the broadcasting rights. In the Maldives, Yes TV will broadcast the live streaming of all the matches at SAFF Championship 2021.
| | | |
| --- | --- | --- |
| SNO. | Country | TV Channels |
| 1. | Maldives | Yes TV, Dheenuge Adu |
| 2. | India | Doordarshan |
| 3. | Bangladesh | T Sports |
| 4. | Nepal | Action Sport HD |
How to Watch Live Stream?  
You can watch the live streaming of all the matches of SAFF Championship 2021 from the link below:
Read More: Watch-live-SAFF-championship-2021
Read More: Best-UC-Earning-Apps-for-free