In this article, we will discuss simulation games for PC.
30 Upcoming Best and Free PC Simulation Games for PC list. Now, this list focuses on more gamey system-building and management tycoon games. So not straight-up realistic simulators, and remember city building and space both have entire lists dedicated to them. If you're looking for even more upcoming games.
  Best and free PC Simulation Games for PC  
There are also 15 bonus games after the main list in this Article – so be sure to read all the way through. If you appreciate what you read here – please Like and share the Article.
But alright now let's get started. Kicking things off,
  Hammering  
It's "Hammering" by Warpzone Studios. Establish a dwarven mining colony, as you excavate and explore the mountains of Mara.
This is all about the mining operation, and you'll be crafting legendary items, to help supply the war raging on the surface. Provide what your people need, have your craftspeople master their skills, fight enemies, and delve as deep as you can go.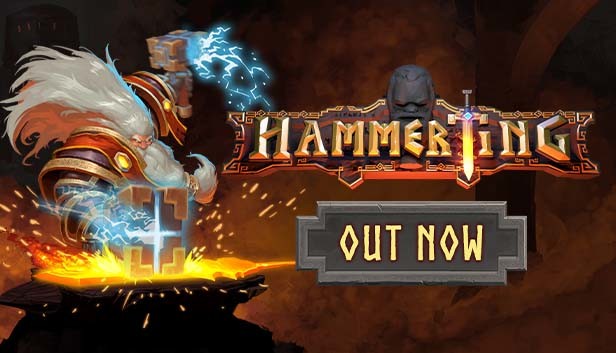 It's a nice-looking colony sim, obviously inspired by Dwarf Fortress, and has its own take on the idea. The game is also being prepped for modding, allowing you to replace assets, and reprogram the game.
This looks good and sounds fun – so if you're into some dwarven mining right now. Check out Hammering and we'll see if it can stand on its own when the "hammer" falls.
---
  Going Medieval  
Moving to the surface we have, "Going Medieval" by Gramophone Games. Colony sim gameplay, set in an alternate history medieval setting. You'll be building a multi-story fortress while fulfilling villagers needs, and keeping them happy and sane.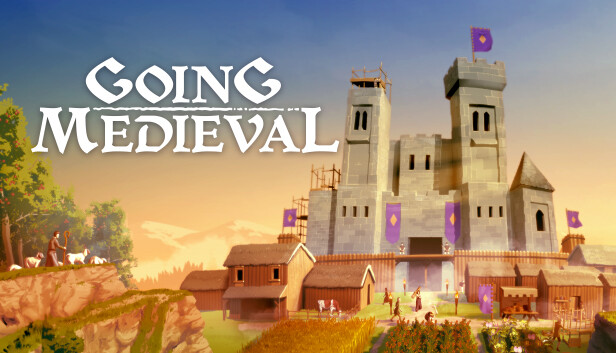 Going from a wooden hut to a sprawling stone castle, you can optimize production lines as your villagers develop their own – personal histories and lives. It's not all peaceful though – as you will be attacked. So build defenses and place traps to keep those enemies out.
It looks pretty good, visually, and gameplay-wise – and it's planning to be in early access for a year when it becomes playable. To work out any issues it has.
This could be super fun, but the risk here is that it can end up being bland if it doesn't have enough – characters injected into the world and people. It'll also need a lot of depth and complexity, which should come with the scale of the hut to the castle, but we'll see – how Going Medieval develops over the next year.
---
  Founders' Fortune  
Next up we've got "Founders' Fortune" by Oachkatzlschwoaf Interactive. Fantasy colony simulation about creative building, colonists' psychology, and base defense.
Where you'll be managing resources – crafting, trading, researching, along with fulfilling the needs and wants of your people. Sounding very much like, 3D fantasy RimWorld.
You'll be surviving against the environment, rival goblin factions, and – yourselves. Visually, it's colorful and cartoony, which is a little rough – but not too bad really, and we'll be going into early access first with the idea of adding multi-floor structures, pets, relationships, and more factions. Planning for a full release by 2023, you should be able to "find your fortune" in Founders' Fortune soon.
---
  Winkeltje: The Little Shop  
And then we have, "Winkeltje: The Little Shop" by Sassybot. A charming-looking shop management game set in the times of old. Furnish your shop, expand, craft, and farm while serving customers through the seasons. Decorating and – customization is a big part. So this is looking like a chill experience.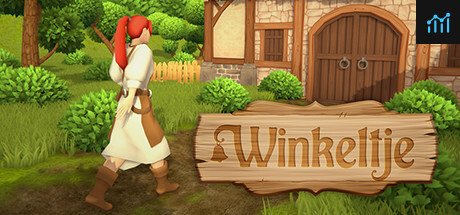 Though there are some special events to shake things up a bit. Content and depth is usually the concern with games like this. So how much there is on the release is important.
It's been in early access through 2019 though, with very positive reviews on Steam. So you might want to wait for it to be more developed, but it seems like Winkeltje. Winkeltje: The Little Shop is stocking up nicely.
---
  Oi, Innkeep!  
In a similar vein, it's, "Oi, Innkeep!" by Bad Bandit Games. Cooking, farming, and tavern management in a silly world – were based on the trailer. It just all looks like a lot of fun, and a bit of insanity.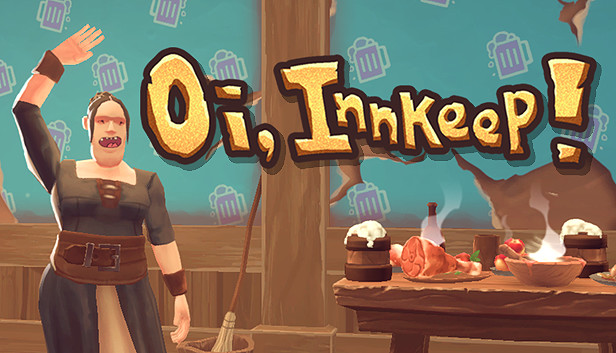 You're the owner of a rundown but magical tavern. So get to cleaning, farming, cooking, and decorating, to keep your patrons coming and leaving happy.
You can also have people stay in your rooms, and you'll be able to get to know them. Where you might find some…to be a bit more than you'd like to deal with.
Interestingly, there's a narrative prequel adventure game, called Oi, Innkeep!: Chronicles – which isn't something you see every day.
Entering early access by early 2019 was the plan – but it might be later 2019 or further, and then going forward to a complete release, is always a bit of a grey area – with any game. So we'll see if Oi, Innkeep! is as fun to play as it makes itself out to be. Once we can actually get our hands on it.
---
  Yes, Your Grace  
Then we've got "Yes, Your Grace" by Brave At Night. It's time to rule a kingdom, but being a monarch is not all it's cut out to be. This is a kingdom management sim with RPG elements.
Where you'll be listening to petitioners, making decisions, hiring people – preparing for battle, making alliances, and following the stories of the various characters that enter your halls. Some are there to ask for help, but others might want something more than what should be desired.
Which could lead to some very difficult decisions. It's got a pixel-art style, which does look pretty well developed, and the quirkiness and character of the game – hopefully shines through too. Because without personality this could end up being a bit repetitive or bland. The release date is set for early 2023, so you'll soon be able to feel, how heavy the crown weighs.
---
  Port Royale 4  
To the seas, we have "Port Royale 4" by Gaming Minds. Control colonial powers, as you try to dominate trade, and the seas in an economic business simulation game, set in the 17th-century Caribbean.
Four single-player campaigns offer 60 trade ports and obstacles for you to optimize your routes. Construct fifty buildings, and eighteen types of ships, to produce and move goods, and there's some tactical turn-based naval combat – for when your rivals get a bit too uppity. It's been eight years since Port Royale 3.
So expectations are high, but there's also a lot of room for innovation and changes since it's been so long. It is still by the same development studio though, which has been busy with many other games over the years.
So hopes are also not too much lost from the previous titles. Spying a Q3 2023 release, you can plan to set sail in Port Royale 4 then.
---
  Parkasaurus  
Now for some dinosaurs, with "Parkasaurus" by Washbear. DinoPark Tycoon was a dinosaur park management game from 1993. You can actually play that for free, in-browser at archive.org.
Or you can check out this spiritual successor. Build up your park, fill it with dinosaurs, make sanctuaries, match the dino's biome to keep them happy, and – wow your visitors. As you research, acquire new eggs, deal with escaped dinos, and face other year-round challenges.
Visually, it's still surprisingly pretty to look at. Which you wouldn't think so, because of all the colors and low-poly design, but it works. A lot of people have been enjoying this game, as it's been going through early access since – 2018, and the plan was to open its gates fully in 2019.
But it's set for 2023 now. So if you want a modern take on an old dino park idea, then check out Parkasaurus – and hopefully, it'll be done according to the new schedule.
---
  Ecosystem  
Shifting from dinos too, a lot more. It's the "Ecosystem" by Tom Johnson. It's been a long time since many of us have thought of the evolution of the civilization game Spore. And maybe it's time to give something like that another go.
Grow and modify a diverse world, where the creatures will evolve by – themselves, or you can play for thousands of hours and never see the same thing twice.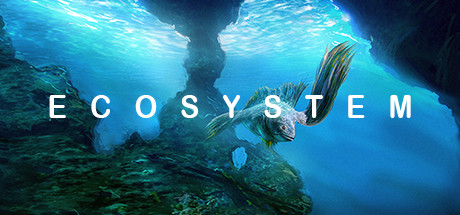 Movement and behavior developed too, along with it being bound by physics. So it's going to be interesting pushing this to its limits, as you can control things more directly if you want to.
There is a demo you can try out right now, and people have been evolving some weird things, and you can go examine – Ecosystem right now, and we can see how natural selection handles this game over the next year as it heads towards a 2023 release.
---
  The Universim  
Alright, and then it's "The Universim" by Crytivo, I know we know about The Universim. It's a good game. Where you help progress a – civilization from the Stone Age to the Space Age by building things and using your God powers. It was pretty much a tech demo until the last couple of years, and then it actually started feeling like a game – which is nice.
The Kickstarter was in 2014, and it entered early access on Steam in 2018 with a completion date target of 2023. Will they be able to hit that goal? I don't know but the game did get a lot of improvements over the last couple of years.
So maybe we can actually get a completed The Universim, that's fun to play in 2023 maybe. Staying up on other planets it's "Per Aspera" by Tlön Industries.
A narrative-driven game about terraforming Mars. You'll have to explore the planet, gather resources, set up production lines, and make – important decisions, in this expedition filled with hardship centered around a super-intelligent – artificial consciousness in this planetary simulation.
It looks kind of cool with the idea, and having some narrative doesn't hurt when it comes to progressing through a game. Though questions remain on how engaging it will actually be, and whether or not replayability will be great.
It's the old struggle of realistic simulation versus gameplay too, where if it falls in the middle – it might not appeal to either audience. Aiming for a 2023 release, we should get a much better idea of Per Aspera soon.
---
  Tech Corp.  
Coming back down to earth it's "Tech Corp." by MARDONPOL Inc. This game is about trying to become the biggest tech company in the world. Starting in a 90's setting and progressing into the modern-day. Recruit your dream team, develop hardware and software, set up production lines, craft, and customize.
Entering early access on Steam in 2019 and going through Alpha – it's gotten mixed reviews so far, mainly because the game simply lacks content and just – not being very engaging or exciting to play.
Not to mention bugs, making it a tedious experience right now. Hopefully, further, development improves the game on all fronts, but I have to remind you that it doesn't always work out.
There are still those who like it though. So if you're interested after this glimpse, then have a closer look and see if you think it's worth getting into Tech Corp.
---
  Good Company  
As we're building companies, we have "Good Company" by Chasing Carrots. A corporate machinery simulator is what this is calling itself.
Start your wannabe high-tech company in a garage, where you'll need to do everything yourself to become a leader of your staff – Researching tech, keeping production chains going, and optimizing logistics to become a global success. Mod support co-op multiplayer – more customization, and more are planned to be added during early access.
Public tests were delayed in 2019 – and that probably means the early access release is pushed back too. Plus, it says they're planning for up to a little over a year, from the early access release for the game to be complete.
So if things go according to plan, which honestly it hasn't so far, will maybe see a fully assembled Good Company by 2021.
---
  GolfTopia  
And then we have a more recent announcement with "GolfTopia" by MinMax Games. Sim Golf is a classic that was pretty universally liked as a collaboration between Sid Meier and Will Wright. Creators of Civilization, and The Sims. Making a golf course design and a pretty good management game.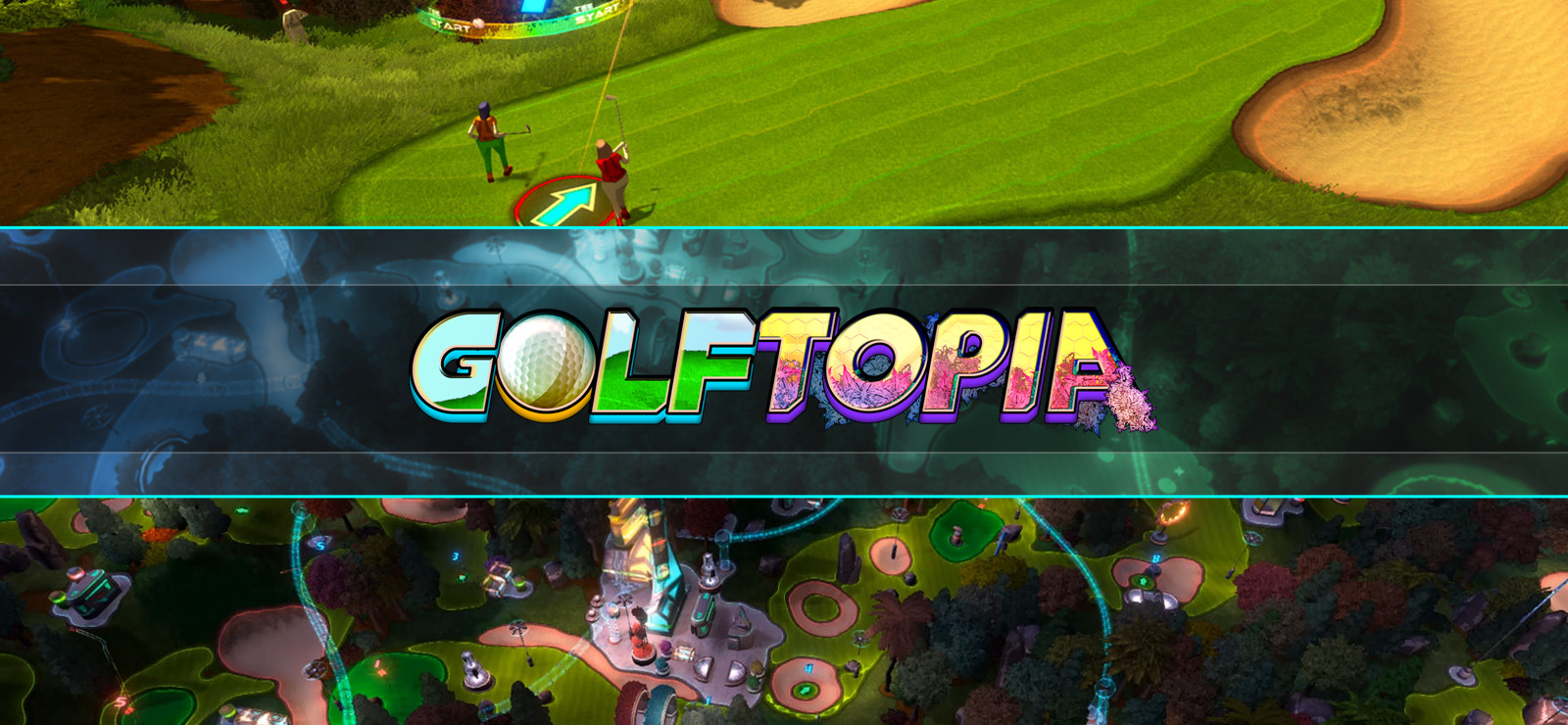 Many have tried to recreate the formula for modern gaming, but nothing has really surpassed it. But this is one that might have a chance.
Design a course, keep visitors happy, deal with weeds, and run a resort that no one wants to leave, in a sci-fi futuristic setting. Q1 2023 is when GolfTopia is set to tee off. So hopefully it does actually manage to surpass the old classic.
---
  Overcrowd: A Commute 'Em Up  
Next up it's "Overcrowd A Commute 'Em Up" by SquarePlay Games. A management sim set in a bustling metro station – where you'll need to keep things running smoothly and engage your spatial planning skills to ensure the flow of people – doesn't get too backed up.
Build things, manage staff, provide for commuters' needs, and play the game – through a procedural campaign, sandbox, or commute of the day challenge.
Visually, it's a little simple but not that bad, and the gameplay looks all right as it's been early access since mid-2019 with very positive reviews on Steam so far.
Running towards a – 2023 window for the end of the early access line. If you would like what you see but are waiting for a complete experience – you shouldn't have to wait much longer when it comes to Overcrowd: A Commute 'Em Up. As long as there are no delays.
---
  Kubifaktorium  
And then we have "Kubifaktorium" by Mirko Seithe. Build, manage, and grow a thriving colony while discovering new lands with different biomes.
Exploiting resources, building complex types of machinery, setting up production chains and, crafting weapons to defeat your enemies. This is a production simulation game with a militaristic element.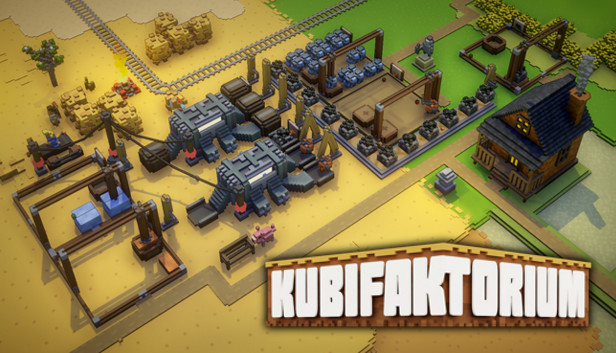 This might be what's needed for some of you who tend to find these kinds of games a little stale. The focus is still on logistics and automation though, and you'll also have to keep your uniquely skilled – colonists fulfilled and happy. Otherwise, efficiency won't be kept up.
The somewhat cartoony style – might keep some of you away from the game, but overall it's shaping up a lot nicer compared to a year ago. It's in early access now, and the developer states that it shouldn't be any longer than two years to full release, so we can expect – Kubifaktorium to finish setting up by 2021.
---
  Mashinky  
Next up, we've got "Mashinky" by Jan Zeleny. The goal here is to build your own transport imperium on a procedurally generated map. Lay tracks, navigate difficult terrain, invent new vehicles, and be an entrepreneur – by competing in the economy, transporting passengers, and cargo efficiently.
The stylistic visuals are unique I have to say, but if you're not a fan, there are realistic graphics too, and overall – it's pretty nice to look at either way.
Having been in early access since 2018. It's received very positive reviews on Steam. So it seems to be going full speed ahead and a full release is scheduled for 2023.
So if you've been waiting for Mashinky to complete, then you'll be able to get to running those trains not too long from now.
---
  Rebel Inc: Escalation  
Shifting from economy to politics, we've got "Rebel Inc: Escalation" by Ndemic Creations. From the creators of Plague Inc. This time instead of pathogens.
The people are the ones that are important here. Balance civilian and military priorities as you deal with deadly insurgencies and attempt to balance – war-torn countries.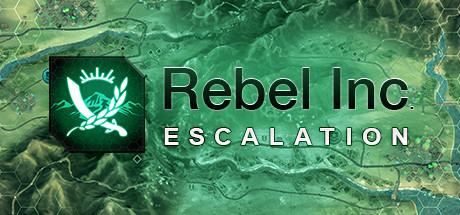 Campaign mode, Co-op, and VS Multiplayer are stars of play in the works along with custom scenarios. So there should be a lot of content at the end of the day for this one.
It entered early access on Steam towards the end of 2019, receiving mostly positive reviews and they plan for completion in – 2023. But they aren't against delaying if more work is needed.
So we'll just have to wait and see how Rebel Inc: Escalation organizes itself over the next year, and if it can live up to its predecessor's reputation.
---
  Democracy   
Staying with politics it's "Democracy" 4 by Positech Games. The political simulator is supposed to return with corruption, press freedom, and fake news. Intending to include all the features from the previous game including its DLC, while adding more to make it more relevant to today's political climate.
This is a game that should satisfy most people looking to dabble in politics. Many have enjoyed the series though – there is criticism that it's not as accurate a representation of politics as it should be.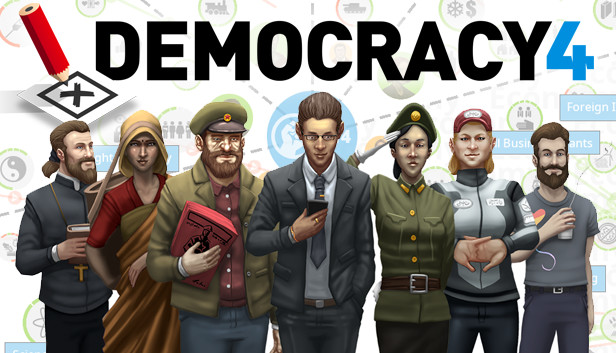 It was supposed to be released in 2019 and – enter early access first, but obviously, it's been delayed. Honestly, there just isn't all that much information on it.
Either they're waiting to make a surprise release date announcement, or something's gone wrong with the development of Democracy 4. So I can't say much more and we'll just wait for them to show it off properly, hopefully in 2023.
---
  Mr Prepper  
And then we have "Mr Prepper" by Rejected Games. Be prepared! The risk of nuclear war is imminent, and you have to build a secret bunker for yourself by – crafting machines, trading with neighbors, and hiding everything from the secret police, to make sure you don't just disappear.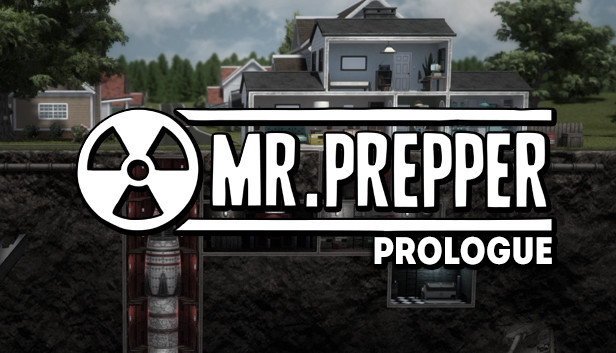 Basically, it's a survival colony sim, and it looks like things can get pretty complex under your house. Not much was really clear a year ago when we looked at this, but a lot more has been explained and shown off since.
Though it's still a bit hard to say for sure how captivating the gameplay will be. The original goal was for a late 2019 release, but that depends on how the public beta testing goes. So I'd expect 2023, the year where you can get fully prepared for Mr Prepper.
---
  Starmancer  
And now let's take things into space with "Starmancer" by Linux Games. Earth is dead and humans now seek refuge among the stars. Take on the role of a powerful A.
I as you build bustling spaceports, secret laboratories, and more. You'll also be surviving against starvation, sabotage, and cannibals. But besides crops, you'll also be able to grow more humans.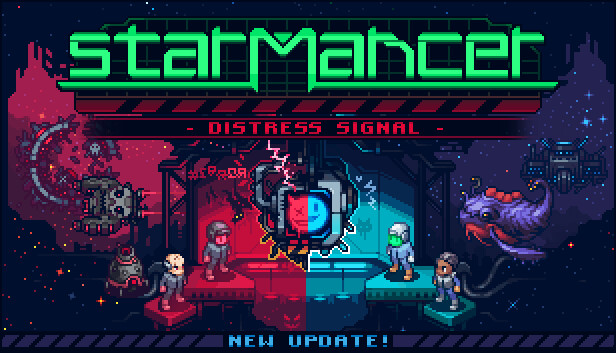 There are also missions, modding, and consequences to choices. It's pixel art with some 3D colony management game. Which we do have a good number of like this out there.
But this one has been drawing some attention and seems to have a lot going for it. If you're intrigued to have a closer look at Starmancer, and see if you grow an affinity for it along with those "humans".
---
  Starport Delta  
Sticking with space stations it's "Starport Delta" by Cloudfire Studios. Space station building and management – where you balance resources, maintain the station, and keep residents fulfilled and alive. It's not all smooth sailing either as space will be throwing things your way in a galactic sandbox.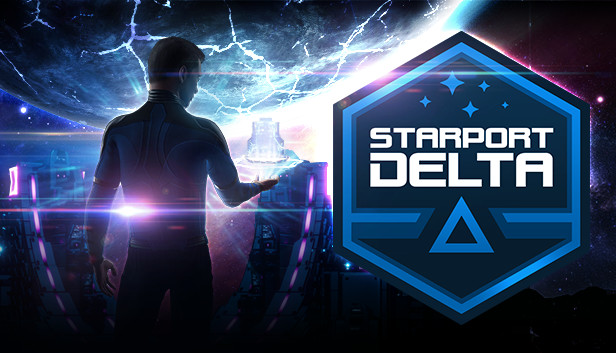 Building design and arrangements are important as adjacency bonuses and upgrades will mean you can try to make things – efficient, and design choices will need to be made.
Plus a Campaign mode is in the works too. At the moment it looks not bad. Though it's a bit hard to say how engaging and long-lasting the gameplay will be.
Set for a March 2023 release, it won't be long until you can get to station management in Starport Delta.
---
  Spacebase Startopia  
And then we have "Spacebase Startopia" by Realmforge Studios. Economic simulation, empire-building, and a touch of RTS (real-time strategy) skirmishes. This is a funny-looking game – that could be pretty interesting. A 10-mission campaign with purpose-specific decks to design and build. You'll be competing with rivals in trade and tourism.
Trying to attract as much of the galaxy as possible. A little bit of sabotage doesn't hurt either…unless it's on you. Humour and quirkiness are key to this, in a kind of old-school "Theme Hospital-Dungeon Keeper" vibe.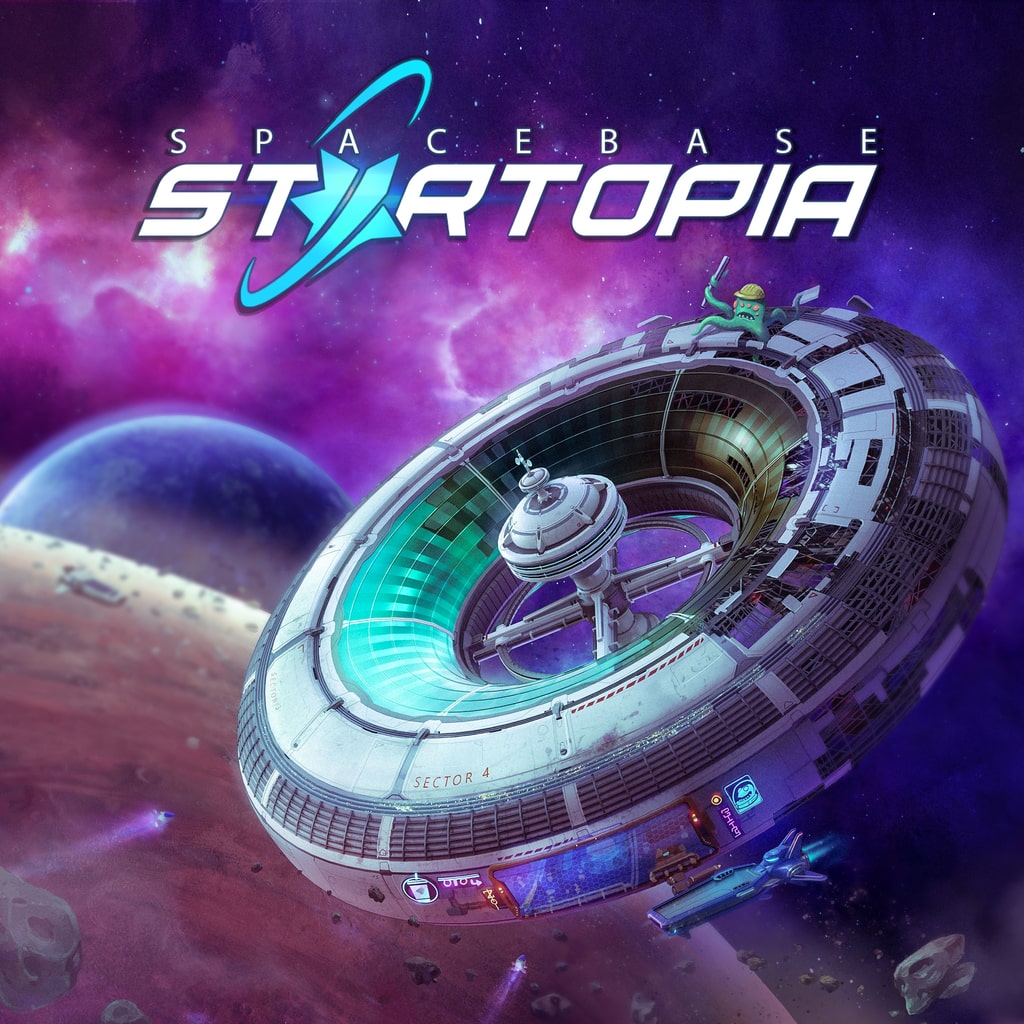 Which is going to be important, in keeping us engaged in the universe we're playing in. But without great writing, that kind of humor can get old very quickly, so hopefully, it stays fresh.
The campaign sounds short too, which could be an issue in terms of how much content there is. But a sandbox mode and multiplayer will also be available Spacebase Startopia is planning on a Q3 2023 release, and you can get to building the best station in the galaxy then.
---
  Meeple Station  
Next up is "Meeple Station" by Vox Games. Build your own space station, trade goods, explore galaxies, and take on daring missions – while trying to keep your meeple alive against meteors, pirates, and their own needs. Promising a never-ending adventure where you try to make the best of your ramshackle station.
This is a game that many say it has a lot of potentials, so don't get discouraged by its more simplistic look at first glance. It's been early access in Steam and started with a pretty positive reception.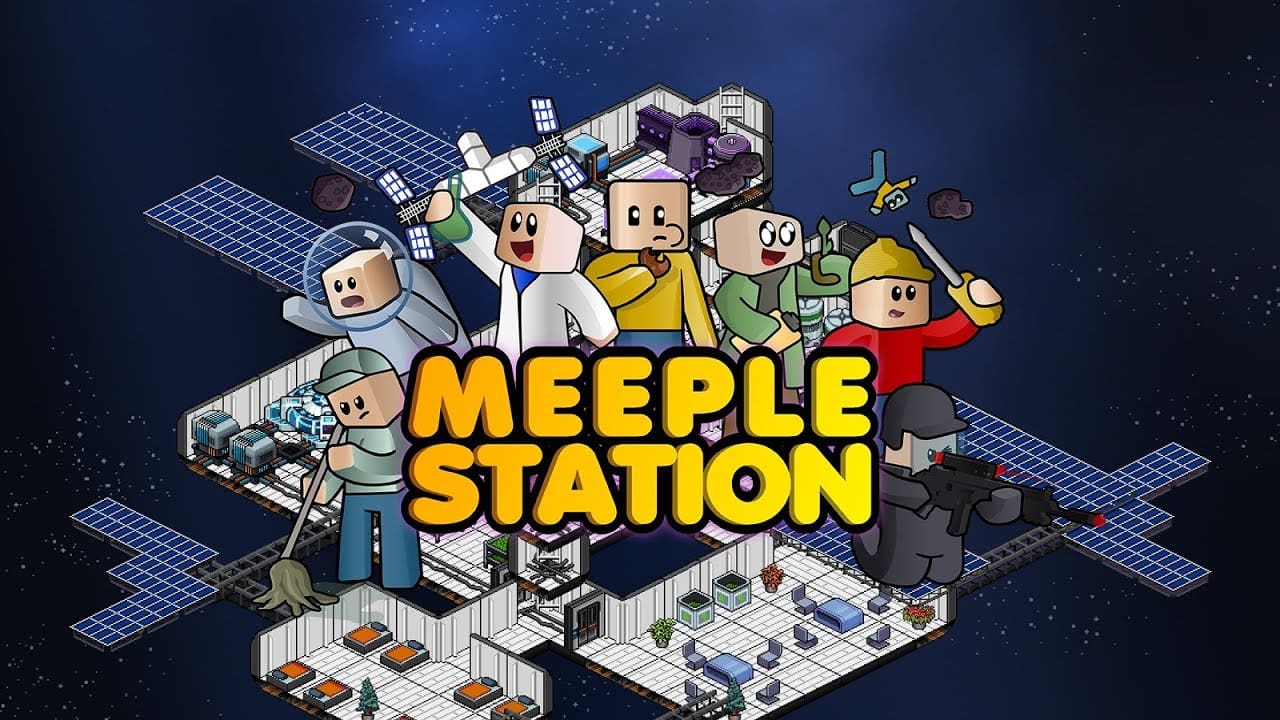 But it's turned to mixed reviews now, mainly due to bugs, poor execution – crashes, and generally it not being very playable, according to many especially considering – it was meant to release in 2019.
It could turn out great, but I would wait and see if Meeple Station manages to get it together, for its new 2023 release window.
---
  Space Haven  
All right, the last one like this it's "Space Haven" by Bugbyte. One more space colony management sim, where you build a base in space and take care of your people and crew.
It's a crowded sub-genre for sure. But which do you think is going to be the best one? Here it's said to be a mix of RimWorld and Oxygen Not Included.
Combining procedural storytelling and tiled-based gas simulation elements. As you escape your burning homeworld and build a haven in space. Your choices here will make you either a hero or a villain.
The Kickstarter raised over $260,000 in 2019, and it's getting closer to early access on Steam, as it goes through Alpha. You can buy into it on the official site if you really want to check out Space Haven – as soon as you can.
---
  Occupy Mars: The Game  
If you like what you're seeing right now? And then coming down from space, but still, on another planet, it's "Occupy Mars: The Game" by Pyramid Games Survive on Mars and colonize it. Build a base – upgrade equipment to discover new regions, mine for resources, grow crops, and fix what breaks.
This is an – open-world sandbox, that was looking impressive and even more so now, that it's got an early access release date.
But it's so easy for something like this, to become just another run-of-the-mill base builder survival. Initially, it was supposed to be released in 2018, then in 2019, and now they've actually set a 2023 early access date.
So it should be playable soon enough, but with the massive misjudgment on timing – this might be one of those projects that go on for a long time. Even though it's only supposed to be early access for a year.
Hopefully, there won't be any more delays and gameplay is as exciting as the trailer implies. But we'll get a look at Occupy Mars: The Game soon, and determine whether it actually holds up.
---
  SimpleRockets 2  
Back down to earth, but trying to get into space. It's "SimpleRockets 2" by Jundroo. Entering early access at the end of 2018 with an original plan to release in 2019.
It's looking like it's not quite going to hit its original target. But with very positive reviews on Steam, people are liking it. Kind of calling it a simpler and cheaper Kerbal Space Program.
Which definitely has its place. Build rockets, planes, rovers, and more along with a planned planet builder and – Campaign mode that are in the works. Generally, it looks alright and pretty much attempts to deliver on what's being promised.
But there is clear competition for this, which is why it's especially relevant to mention SimpleRockets 2 this year, because of the next entry on this list. So let's move on.
---
  Kerbal Space Program 2  
After SimpleRockets, we have to mention "Kerbal Space Program 2" by Star Theory. The herbals are back, a sequel was probably inevitable.
But at the same time, you won't be surprised if it never got made The original KSP is immensely popular after all, with its realistic space program simulation – mixed with the quirky adorableness of the kerbals.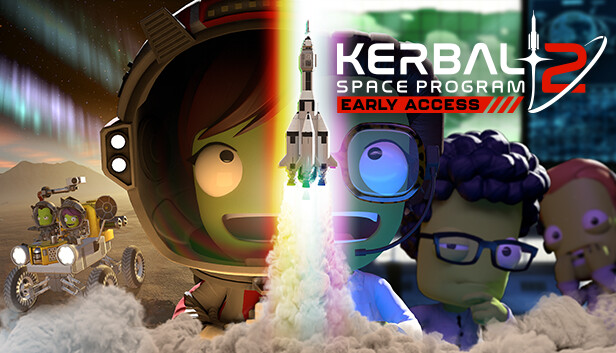 Promising to build on the foundations of the original. Expect improved onboarding, new tech, building colonies – interstellar travel, along with multiplayer and modding.
An important note though is that it isn't being developed by the same developer Squad. Supposedly they needed a bigger team to reach new heights, and they do check in with Squad once in a while.
Hopefully, Kerbal Space Program 2 will only get better moving upward, and with the release set for 2023. We'll figure it out soon.
---
  Paralives  
And then for some lifestyle with "Paralives" by Alex Massé. An indie dollhouse live-simulation game, about living and dying in a nice house you built. Alright, basically this is The Sims but without EA and that's an interesting prospect.
The life aspect will sound familiar. Career, love life, family, friends – and there's an open world where you can focus on the town's well-being too.
The building is meant to be more flexible, promising gridless construction – resizable objects, split-level floors, custom stairs, and curved walls.
It's going to be a challenge trying to compete with a decade's popular Sims series. But if Paralives can provide a better gaming experience – without going overboard on monetization and DLC. Then it could prove to be a great alternative.
---
  Evil Genius 2: World Domination  
And for the final main entry, it's "Evil Genius 2: World Domination" by Rebellion. Satirical spy-fi, where you are an evil mastermind aiming to build a layered, dungeon, complex thing. Construct your base, train minions, and defend your base from the forces of justice. Like Dungeon Keeper – you'll be setting traps and providing sinister tools to your minions.
To deal with – Infiltrators, while researching new technologies and carrying out missions with hundreds of potential objectives. This all sounds fun for the avid dungeon designer.
But as always we should tread a little lightly here, as there's always a chance that things might not go according to plan.
Spying a 2023 release, it won't be long before you'll be able to design your diabolical home base. In, Evil Genius 2: World Domination.
---
Read More: Best Video Games
---
  15 Bonus Simulation Games  
And now for 15 bonus simulation games. Starting with a few that entered early access in – 2019 and are expected to only be in early access for a few months. Confident of a 2019 release, and I've listed these before.
It's "Godhood", "Factory Town", and "Railroad Corporation". And then for some developments that are taking a long time. There's "Goblins of Elderstone", which was meant to be early access for max 12 months. But it's been 2 years and it still doesn't have a full release window, and then it was picked up by Crytivo which themselves aren't exactly timely.
The "SAELIG" that's been early access since 2017 states, it'll take at least a year to release, but it's been three. "Medieval Engineers" has been in early access since 2015. "Automation" early access 2015, "Software Inc." early access 2015, and still in alpha. "Besiege" early access 2015, "The Last Leviathan" early access 2016. "Scrap Mechanic" early access 2016.
  Building Games PC Free  
"Factorio" early access 2016, and then some that are on the horizon as – "Prehistoric Kingdom" which is still in pre-alpha at the end of 2019, and it's planning an early access phase first. So I wouldn't expect a full release by 2021.
There's "Voxel Tycoon" – which will be in early access for 2 years and at the end of 2019 it's still not started – so we're looking at a 2022 release at least. And finally, there's "Satisfactory". Not in the main list because besides the epic star exclusivity.
There's absolutely no clear release window, but the devs saying that they don't even know what they're doing tomorrow. So it doesn't exactly inspire confidence for a release date soon.
And that's it, 30+ upcoming simulation games- that should be released through 2020, and some depending on their development. Which ones are you most excited about also? Here's something I'd like to know. What simulation game – would you like to be in development?
Maybe a remaster or a spiritual successor of an old classic, or something – you've always dreamed of playing. Let me know in the comments because I'd love to know.
Now if you'd like to see more upcoming games, check out the other lists on the channel are sorted by genre shown at the top – of the video like city building and space, for many more upcoming PC games.
All my Gamer Encounters series, where I take a much more extensive gameplay look at specific games.
This was for the simulation games for PC.
---
Read More: Rules-of-carrom-board
Read More: New Games for low end PC