Upcoming Fixture of USA Cricket  
USA Cricket has been trying out to have good matches against these teams. UAE and Scotland will be strong Opponents to defeat. The USA Cricket has played 12 matches in which 6 won and 6 lost. Up to now, the USA has been in 2nd place in the Points table with a Net run rate of  -0.318. The USA cricket team has 12 points in their pocket. To develop the standard of USA cricket they must win these matches where they can prove them-self.
  Schedule  
On April 1st the USA team will play matches against UAE. One-off tournament there will be 4 matches. On April 4th Scotland will take on USA and on 5th USA will again play matches against UAE. On 8th April Scotland will play their last ODI matches against the USA.
Points table
Saurabh Netravalkar
Steven Taylor
Karima Gore
Elmore Hutchinson
Aaron Jones
Nosthush Kenjige
Jaskaran Malhotra
Xavier Marshall
Monank Patel
Nisarg Patel
Sagar Patel
Timil Patel
Jasdeep Singh
Rusty Theron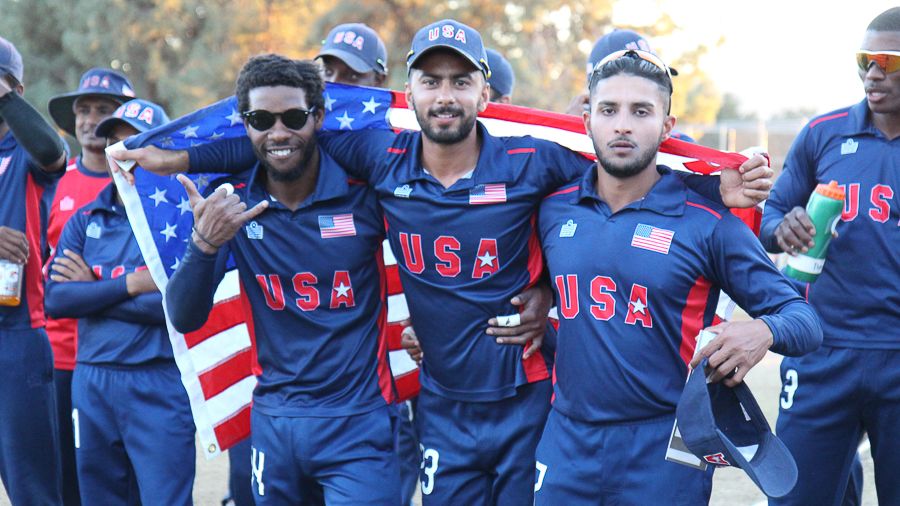 Scotland Squad:
The squad for Scotland has not been released yet. Scotland has been an excellent cricket-playing team. so it seems the USA will have a hard time during these matches. Currently, they are in 4th place on the points table with 4 wins, 3 losses, and 1 match has been abandoned. Scotland has a total of 9 points with them.
UAE Squad
Khurram Khan (captain)
Mohammed Touqir
Naeem Aslam
Saqib Ali
Arshad Ali
Amjad Ali
Shadeep Silva
Amjad Javed
Nasir Aziz
Qassim Zubair
Ahmed Raza
Swapnil Patil
Irfan Ahmed Sajjad
Shaiman Anwar
Tv Telecast:
All matches will be not Broadcast on TV but there will be score update till now. You can watch these Matches from other Social Media and also from the ICC website.
Stadium:
All matches will be played in Central Bro-ward Regional Park