In this article, we will discuss Upcoming Single Player Action Games for low end.
  Upcoming Single Player Action Games for low end  
Today I have the Top 10 Upcoming Player Action Games.  Let's start with.
  Resident Evil Village  
Set a few years after the horrifying events in Resident Evil 7, the all-new storyline begins when a man and his wife start living peacefully in a new location, free from their past nightmares and horrors. Just as they are building their new life together, then… you know… Yep, that.
Here you will play from the first person, so all those creepy encounters will feel more personal. And the village itself is a living and breathing organism – way more than just a mysterious backdrop for the horrifying events that unfold in the game, the village is a character in its own right with mysteries for you to uncover and terrors to escape from.
---
  Hitman 3  
If you weren't living under the rock at the bottom of the ocean, you probably have heard about Hitman at least a few times. Here you once again assume control of the infamous assassin Agent 47.
Cool thing is, if you own Hitman from 2016 or Hitman 2 from 2018, you will be able to import maps, levels, and their progress into Hitman 3.
The game will feature PlayStation VR compatibility on the PlayStation 4 and PlayStation 5 versions. The VR will also apply to levels imported from the previous two games. And unlike Hitman 2, there will be no multiplayer mode. Hitman 3 is a single-player as it can get. So, sharpen your trusty strangle-wire and kill some people so you could take their clothes and blend into the crowd.
Although, I'm pretty sure that killing Agent 47 is just a secondary thing. He just has a fetish for fancy clothes but has no money to buy them.
---
  Witchfire  
Remember the adventure game called The Vanishing of Ethan Carter? The same studio decided to make something more… exciting. This is a dark fantasy first-person shooter with great graphics and fastpaced combat, where you have to rely on various weapons and magic.
Yeah, this is a fantasy world, but we have guns in there and that is very cool. Besides it being set in a dark fantasy world, developers also tend to mention that this is not a horror game, although there might be elements of it that may frighten a softer player.
---
  Far Cry 6  
The game will take you on a journey to Yara, a fictional tropical country inspired by Cuba. where ruthless dictator Anton Castillo is in charge. His life's goal is to rebuild the country and bring it back to its glory fifty years ago when the dictator was his father, no matter what sacrifices he has to make to the people.
You will play as a warrior of the local resistance movement, trying to remove Castillo from power through both guerrilla warfare and bloody protests in the streets. So, as you fight this evil man, be sure that you will never get yourself into a situation where you have to Explain yourself.
Yeah, because when you see Giancarlo Esposito as a bad guy and when he says something like "you have something I want" you know that he will do anything to achieve his goal, so fighting a boss like that is a serious business that will not let you make any mistakes.
---
  Horizon: Forbidden West  
Horizon returns with more mechanical dinosaurs. The game continues the story of Aloy, a young and boring huntress sent on a quest to a mysterious frontier to find the source of a mysterious plague that kills all it infects. Yeah, all of this is very mysterious, especially the reasoning.
Because, yeah, why not – we can send some more experienced warriors to do that, but because the situation is so dangerous and so difficult we will better trust our lives to a nineteen-year-old girl. Great decision.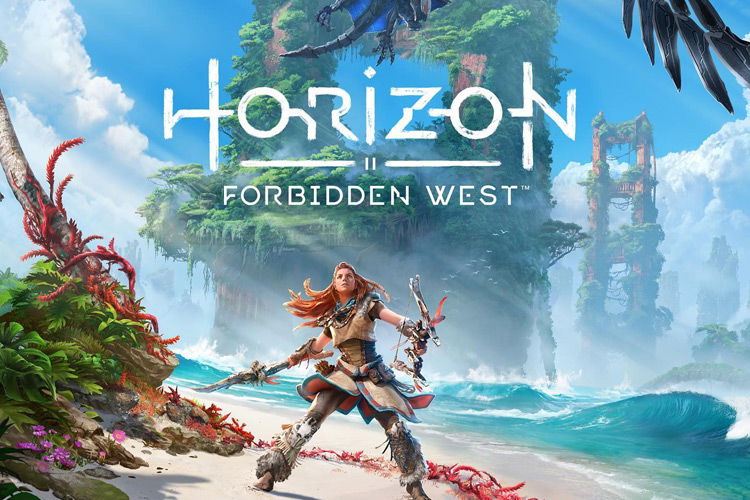 So on her journey across the uncharted lands of the Forbidden West, she encounters hostile regions filled with natural threats and ravaged by massive storms, dangerous enemies, and deadly machines, both new and old.
As Aloy attempts to explore the wider and deeper parts of the Forbidden West, she discovers a vast array of diverse environmental ecosystems, including lush valleys, deserts, snowy mountains, tropical beaches and ruined cities, both above and below the water.
---
  Atomic Heart  
Welcome to the alternative Soviet Union and creepy science facility where everything went … Yep and you are the one who has to scoop everything. In other words, you are a special agent, who was sent to a highly secret object by the Soviet government after it went radio silent.
So, as you can guess, the weak batteries of local radio are not the issue – the monsters and various robots are. They went amok, haywire, and crazy – and only you can stop them and by doing that unveil the creepy secrets of creepy Soviet experiments.
The game is semi-horror, but they also implemented some humor in the conversations of the main protagonist, sadly as for now, that humor is bad and not very funny. They obviously need a better writer for those conversations.
---
  Ghostwire: Tokyo  
Tokyo is overrun by deadly supernatural forces after 99% of the city's population just vanished. Here you will use a powerful arsenal of spectral abilities to fight the paranormal threat and unravel the mystery behind the mass disappearance.
It may sound a bit like a horror game but the main emphasis is set not on the horror, but on the fast-paced gameplay where you have powerful abilities and can fight various ghosts like a true boss. Although the game is creepy. I give it that, but that's all, it won't haunt you at night.
It won't live under your bed like that pale-skinned boy with black empty eyes and a beautiful smile. Or is he living in your wardrobe and thus silently watching you go to the bathroom every night? I can't remember. Oh… Do not look behind you now.
---
  Chorus  
How is your seasickness doing? If it's thriving, then this game will become a vomit comet for you – avoid it at all costs. And if your stomach is hard as an old pirate's then you surely will take control of Nara, once the deadliest warrior, now most wanted fugitive, on a quest to destroy the dark cult that created her.
Unlock devastating weapons and mind-bending abilities in this space-combat shooter. Along with Forsaken, her sentient starfighter, explore ancient temples, engage in exhilarating zero-g combat, and venture beyond our waking reality. Along with great visuals here you will experience a great story and that is something new in these kinds of games.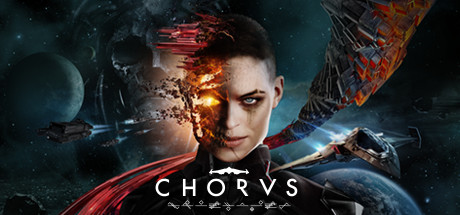 ---
  Scorn  
When I was a teenager I remember watching a movie where people were shrunk and injected into a bloodstream of a human. Can't remember the name, but they were traveling across different organs and had a lot of adventures. So, what has this movie to do with Scorn, you may ask.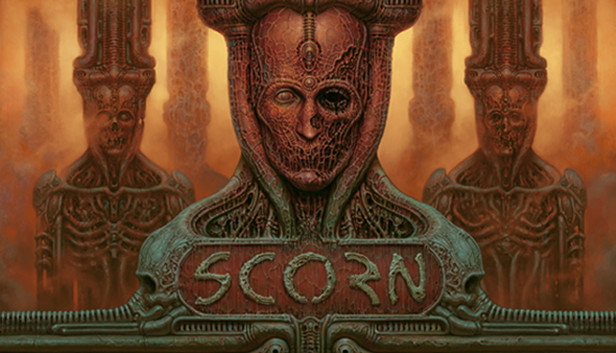 And I would say that if you were shrunk and instead of a human you were injected in Giger's xenomorph – that is exactly what you would see. Creepy corridors, creepy creatures, and creepy you. Everything about this game is creepy and that is amazing.
My only fear is that this game can be repetitive as in every trailer or gameplay released so far you are wandering in those creepy tunnels, but there is nothing else to see, those tunnels are all there is. Well, let's hope they are planning to surprise.
---
  Bright Memory: Infinite  
When I first saw the trailer of this game about a year or so ago, the only thing I have is really bright memories, because this game looks very good. This shooter was created by one independent artist Zeng Xiancheng.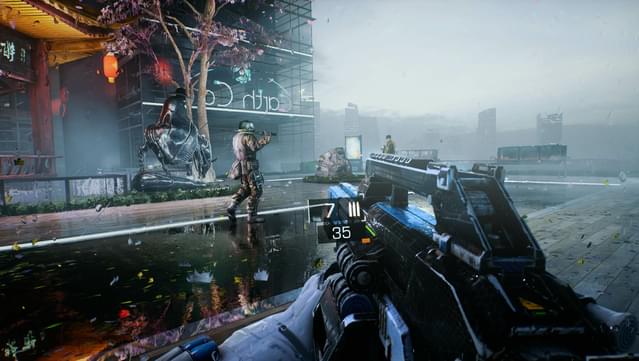 Yes, by one man. And I also dare to say that this is an AAA kind of game. Mr. Zeng is a real beast. Bright Memory is a combination of science fiction and fantasy elements in a world where you encounter various beasts, such as dragons, and wander through the intriguing locations killing numerous monsters.
Unlike many other games of this type, the production offers a rich selection of not only firearms but also melee weapons. You also have a special gauntlet, which allows you to telekinetic manipulate enemies. The whole production is quite similar to the Bulletstorm and it also bears a resemblance to Shadow Warrior 2.
This was for the Upcoming Single Player Action Games for low end.
---
Read More: PC Simulation Games
Read More: Best-video-games